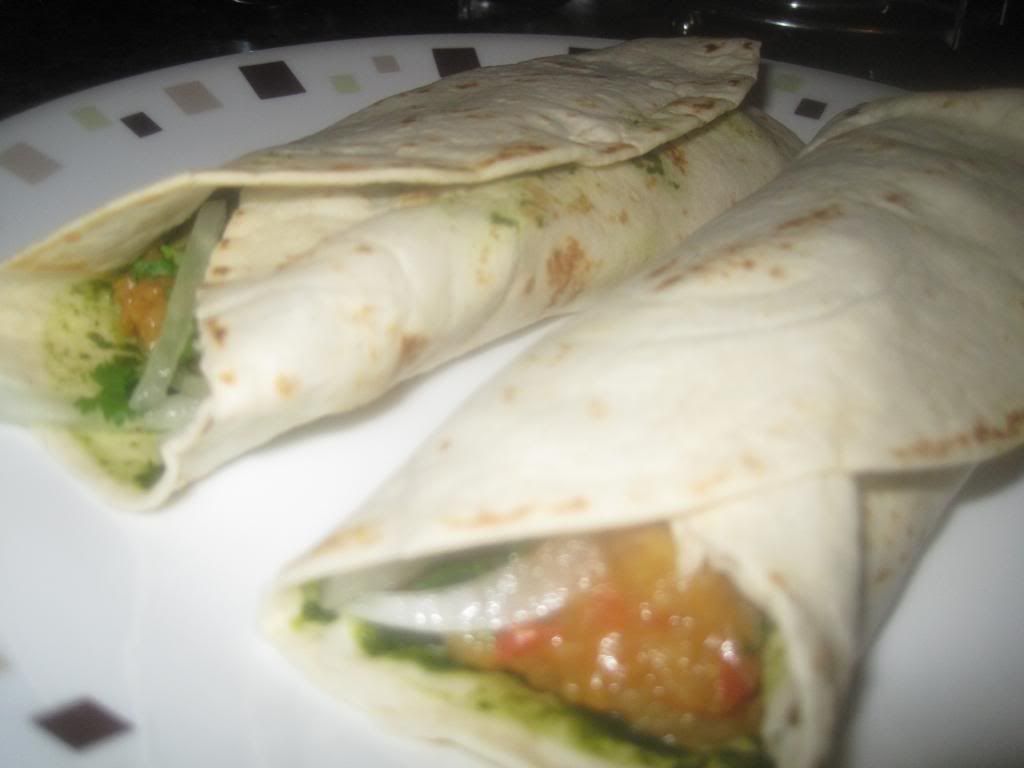 Ingredients:
-
For Making dough:
-
All purpose flour - 1 cup
Salt to taste
Water to mix the dough
For stuffing :-
Paneer – 4 oz / 100 gms
Potatoes – 2 small, boiled, peeled and grated
Salt – 1/2 tsp or to taste
Coriander Powder / Dhaniya Powder – 1/2 tbsp
Garam Masala – 1/2 tsp
Amchoor Powder (Dry Mango Powder) – 1/2 tsp
Red Chilli Powder – 1/2 tsp
Oil – 1 tbsp--
Green Chillies – finely chopped, to taste
Onions – finely sliced, as needed
Cilantro – finely chopped, as needed
Lemon/Lime Juice – to taste
Lettuce - sliced
Tomato - sliced for topping
Mint chutney
Procedure
:-
1-First mix the dough and keep aside.
2-Now take a wok add oil heat it then add onions n ginger and fry until the onions are golden brown. Then add the green chilis and then smashed potatoes and paneer and mix.
3-Then add all the spices and salt and colantro and lime juice finally and mix it. And keep aside and let it cool.
4-Now take the dough and make equal size bolls and roll then like roti and fry on the pan by adding light oil to it both the sides and keep aside.
5-Then for stuffing the frankies take the stuffed curry and make cylindrical rolls to fill in the frankie. Before filling them spread the mint chutney on the frankie to give an indian touch. Now make all of them in the same way and stuff each frankie and on top add sliced onion, tomatoes and lettuce for extra taste also add hot ketchup to give the spicy touch. No fold the lower part half the way n start rolling until the end and serve them.
Note:- U can also substitute the frankies by using tortillas available in the market to make your work more easier. And substitute chicken with potato n paneer for nv eaters.
njoy.....