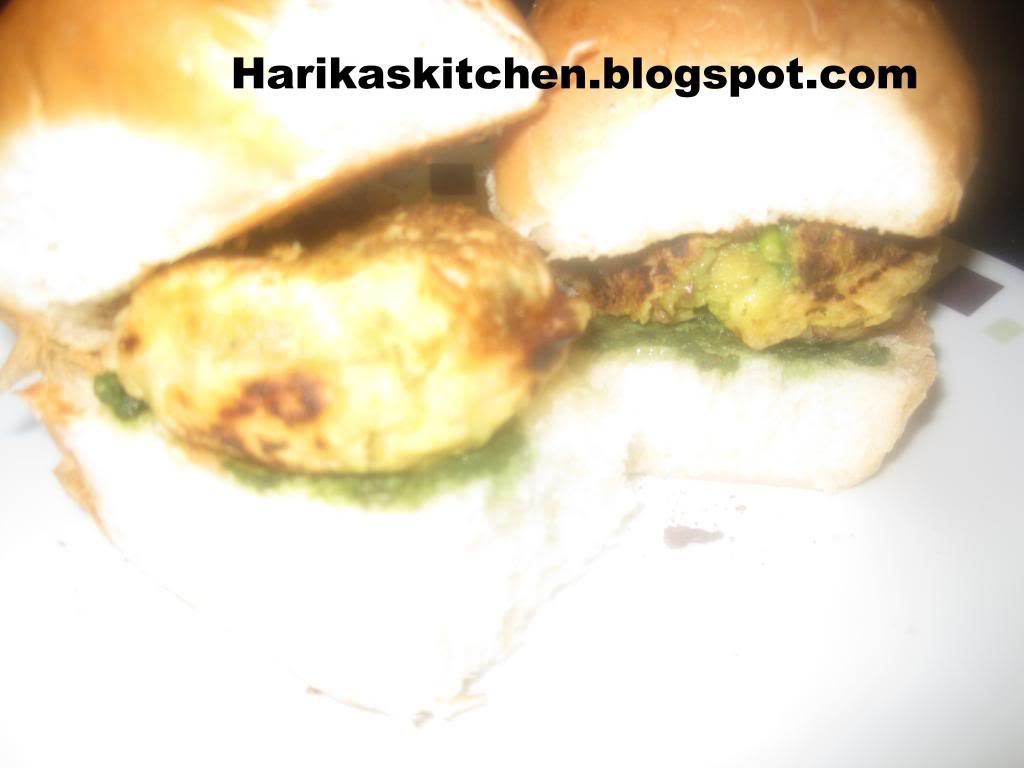 Ingredients:-
Pav Buns - 4

Red chutney - See recipe below ( 2 tbsp)

Green chutney - as required ( 2 tbsp)
For the vadas :-
Boiled Potatoes - 2 medium sized

Cumin seeds - 1/2 tsp

Green chillies - 1/2 tsp chopped finely

Mustard seeds - 1/2 tsp

Ginger garlic paste - 1 tsp

Onion - 1 medium sized chopped finely

Turmeric powder - 1/2 tsp

Coriander leaves - 2 tsp

Oil - 2 tsp
Besan flour - 1/4 cup

Rice flour - 1 tbsp

Chili powder - 1/2 tsp

Salt - to taste

Baking soda - a pinch

Oil - to toast / deep fry
Procedure:-
1-Heat oil, add mustard seeds and jeera, allow it to crackle. Add green chillis, ginger garlic paste and saute for mins.Add onions and saute till it turns lightly browned. Then add mashed potatoes, turmeric powder, required salt and mix well. Add chopped coriander leaves,mix well and switch off. Allow it to cool and make small balls
2-

Mix besan flour, rice flour, salt, turmeric, chilli powder, baking soda.Add little water to form a paste like we do for bajjis and bondas.
3-I avoided oil fry n fried in stove top
.
4-T
ake the buns slit it into halves .Apply the green chutney on one side , red chutney on another side. Keep the prepared vadas in between as shown and enjoy your vada pavs.
Note:-I actually fried the buns to give extra taste by adding ghee.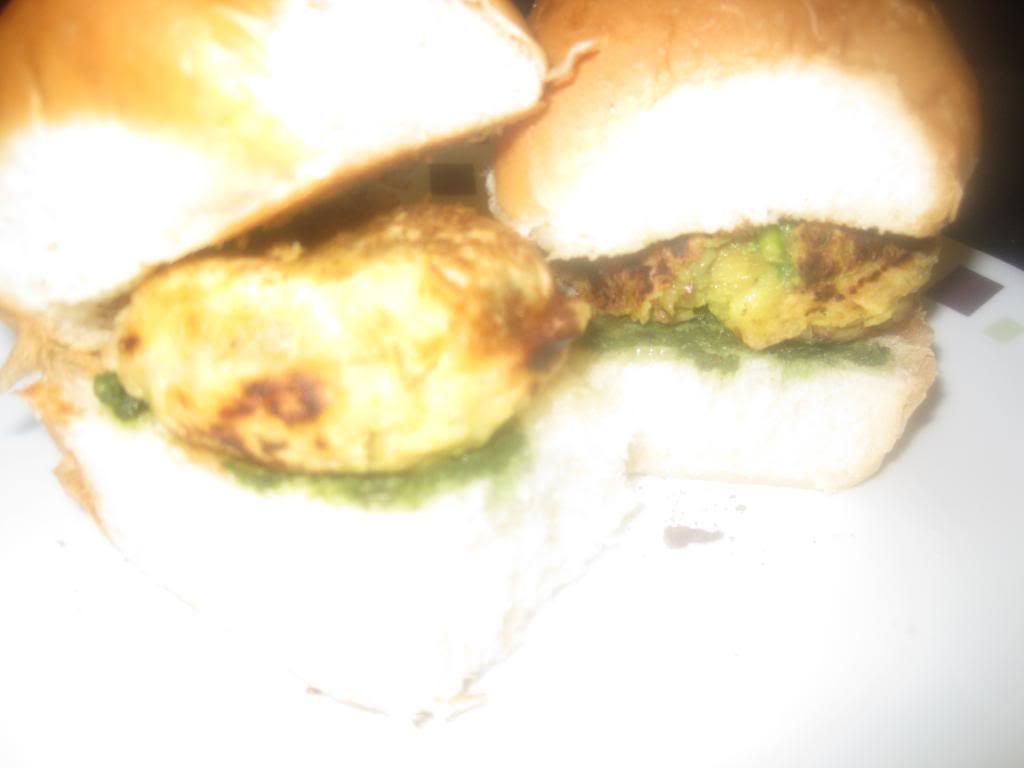 Njoy...................