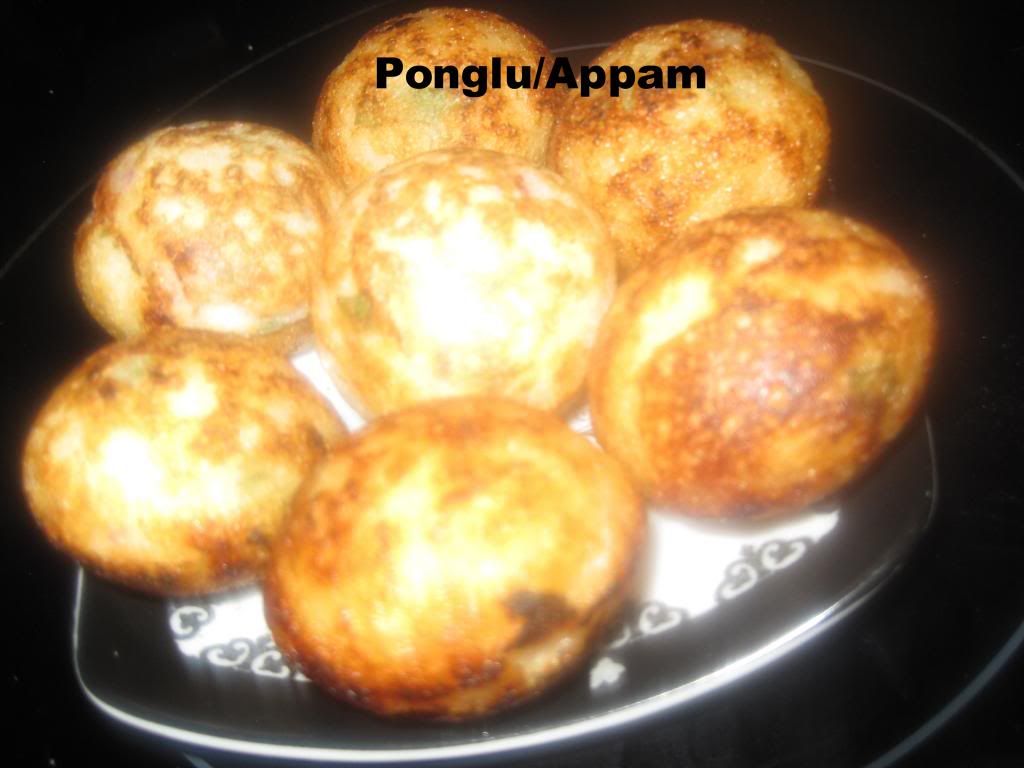 Ingredients
:-
Idli /Dosa batter - 2 cups
Onion chopped - 1 small
Cilantro - chopped
Salt to taste
oil as needed
For tempering:-
Mustard seeds - 1/2 tbsp
Cumin seeds - 1/2 tbsp
Red chili - 2 make into pieces
Curry leaves - chopped
Hing - 1/4 tbsp
Procedure:-
In a bowl take batter and add chopped cilantro n onion and salt mix well n keep aside. Take a pan and add the oil wen its heat add mustard n wen they starts spluttering add rest of the ingredients 1 by 1 and fry them for min or so and add into the batter . Mix well and add oil in the container holes and add the batter half filled to it and cook in lower flame both the sides until they are crispy n golden brown.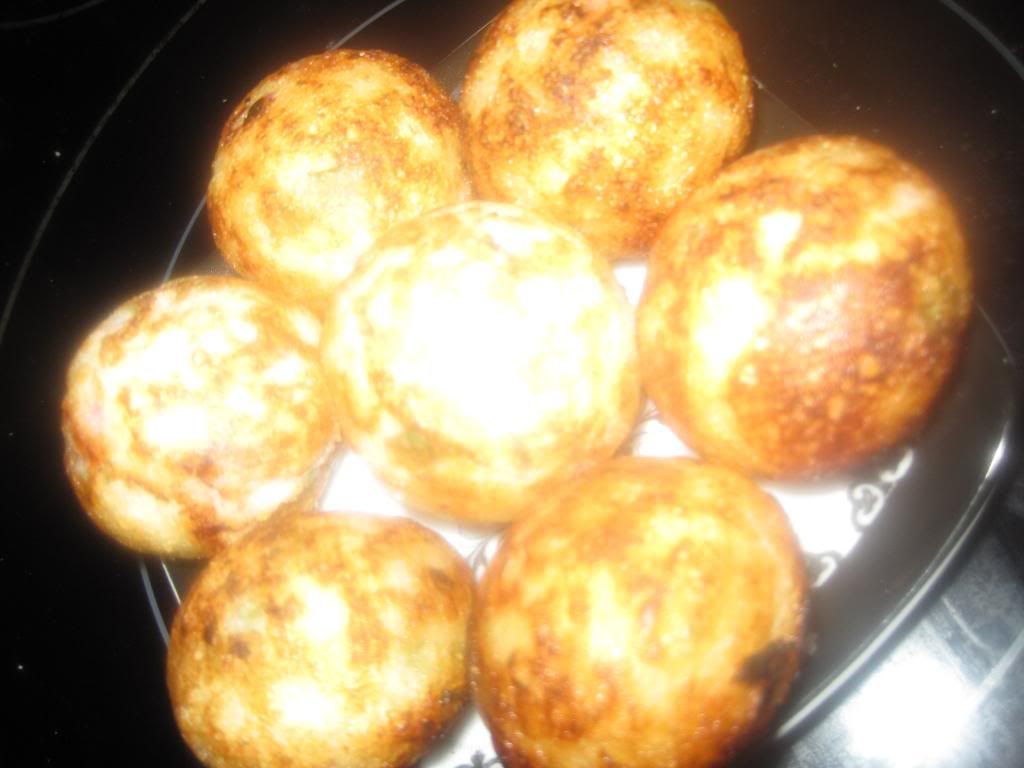 Recipe for idli batter:-
Urad dal - 1 cup
Idli noka - 2 cups
Soak the dal for 3 hours and blend it by adding little water for grinding. Then soak the noka for 10 min and add it to the batter by removing the excess water from it mix together by adding salt. Now let it rest for fermentation for at least 8-9 hours. The batter becomes fluffy n increasing the quantity that means it fermented well. Now u can use this batter for dosa, idli , appam n ottaapam.