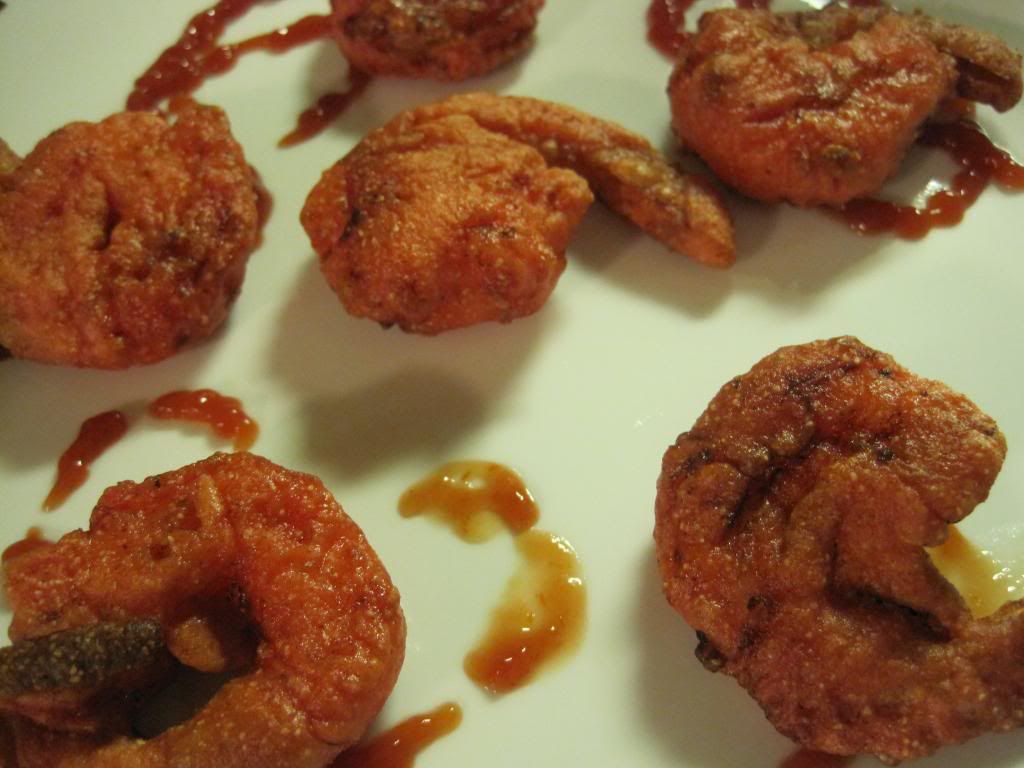 Ingredients:-
Prawns - 20 count
Egg white - 1
Red dry chilis - 3 count(acc to spice)
Curd - 1/2 cup
Ginger garlic paste - 1 tbsp
Corn flour/corn meal - According to the consistency
All purpose flour - 3 tbsp
Red food color - a pinch
salt to taste
Oil for deep fry
Procedure:-
1- First clean prawns and keep aside.
2-Now blend the curd and red chili together and keep aside.
3-Then add all the ingredients together prawns,egg white, salt, ginger garlic paste , food color, curd and mix well and marinate for 2-3 hours.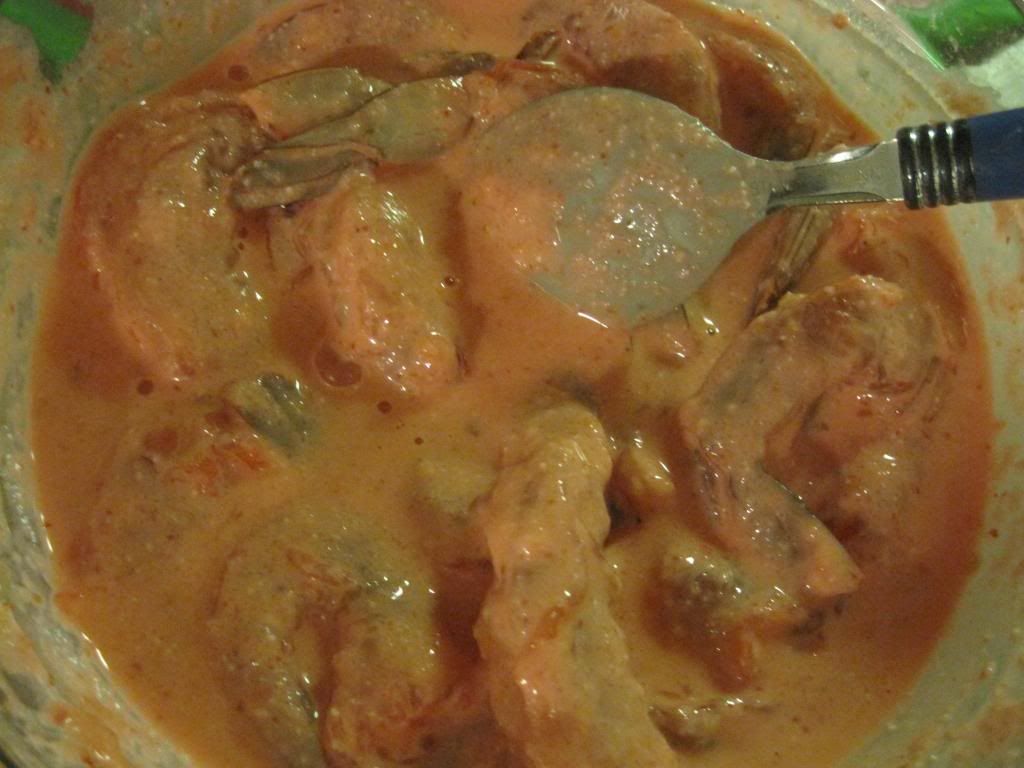 4-Add the corn flour and all purpose flour before frying the prawns and mix well. Batter shoild not be thin.
5-Now heat the oil and fry the pakoras and serve hot with ketchup.