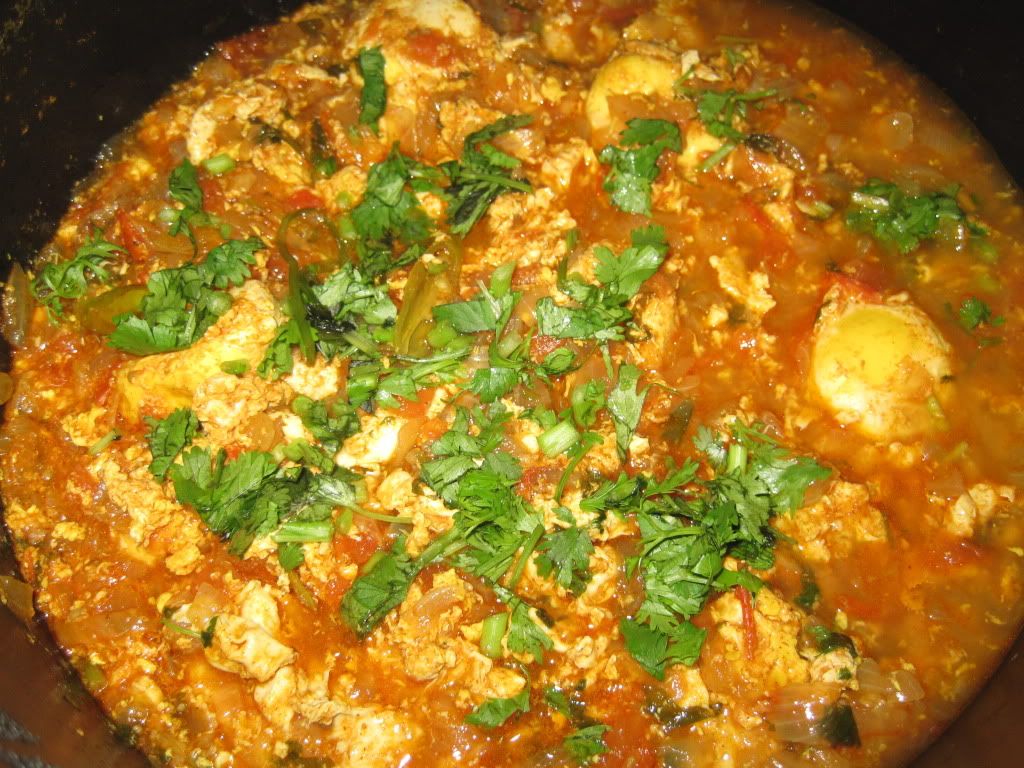 Ingredients:-
Eggs- 6
Onion - 1 large chopped
Tomato - 1 medium
Curry leaves - 6 count
Green chili - 3 count sliced
Water - required
Chicken masala - 1 tbsp
Ginger garlic paste - 1 tbsp
Chili powder - 1/2 tbsp
Turmeric - 1/2 tbsp
Salt to taste
Coriander powder - 1/2 tbsp
Cumin powder - 1/2 tbsp
Coriander leaves chopped
Oil required to cook - 2 tbsp
Procedure :-
1- First take a wok add oil heat and add curry leaves and chili and fry a bit and then add chopped onions and fry well. Add salt a bit to fry the onions quickly.
2- Now add the ginger garlic paste and fry well then add tomatoes and cook until they turn into paste.
3-Now add all the masala(salt,turmeric,chili,coriander powder,cumin powder, chicken masala) and mix well.
4-Then add water accordingly(the consistent u want for gravy) and bring the water to boiling point and then break the eggs and drop in the boiling water and close the lid.
5-Cook until 7-8 min until the egg is cooked properly and at last garnish with coriander leaves and serve hot.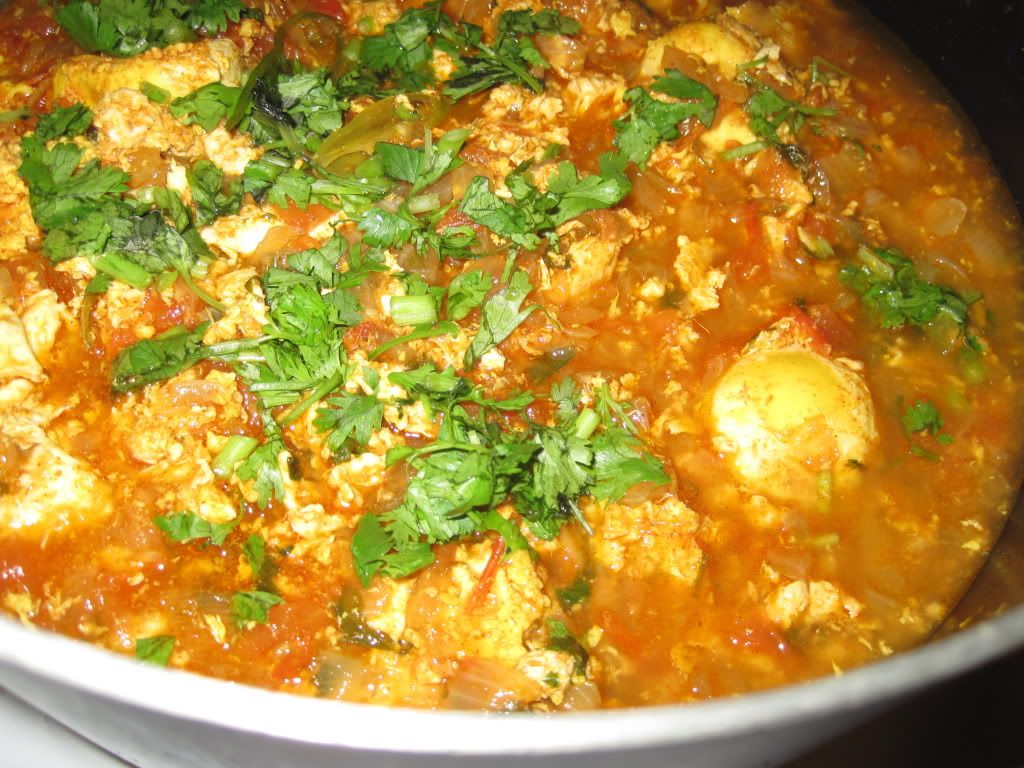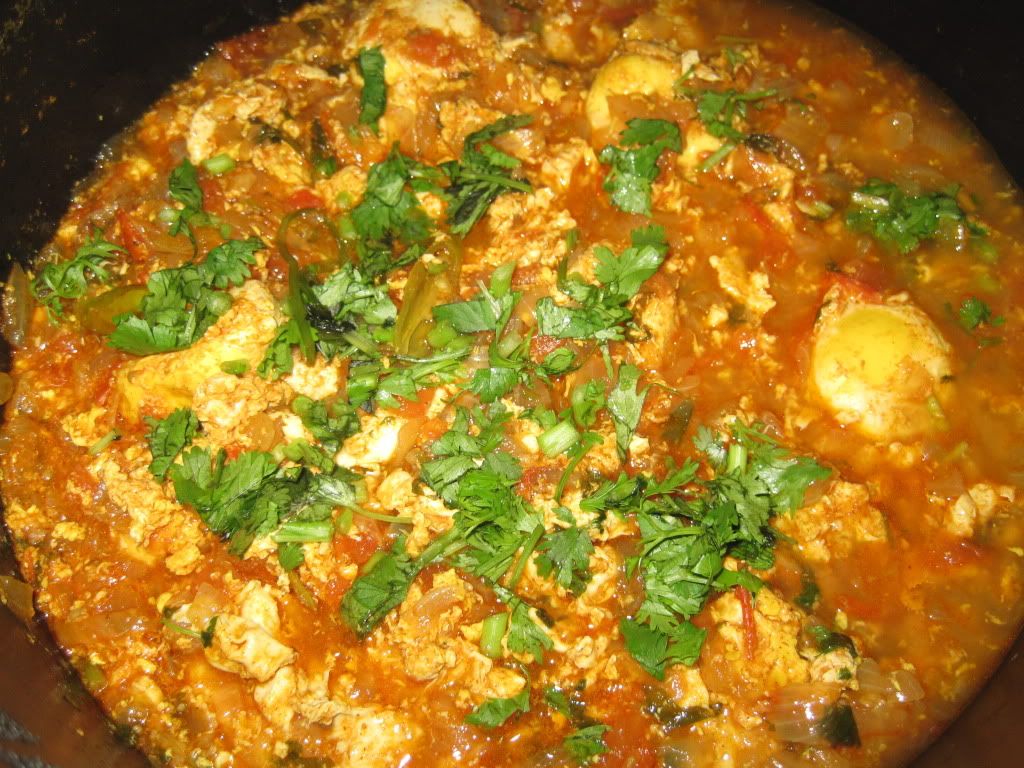 This curry tastes good with rice n chapathi too. Use width wok so the eggs have enough space to cook.