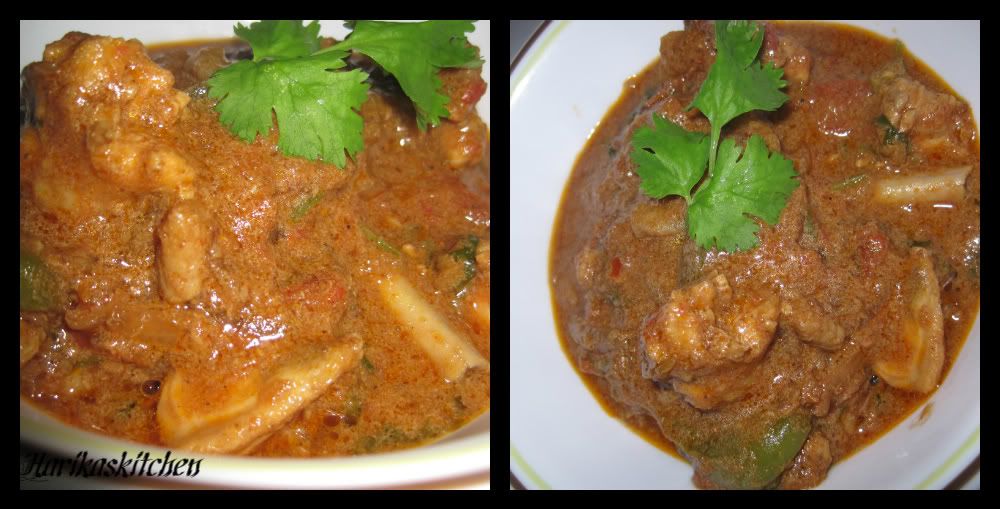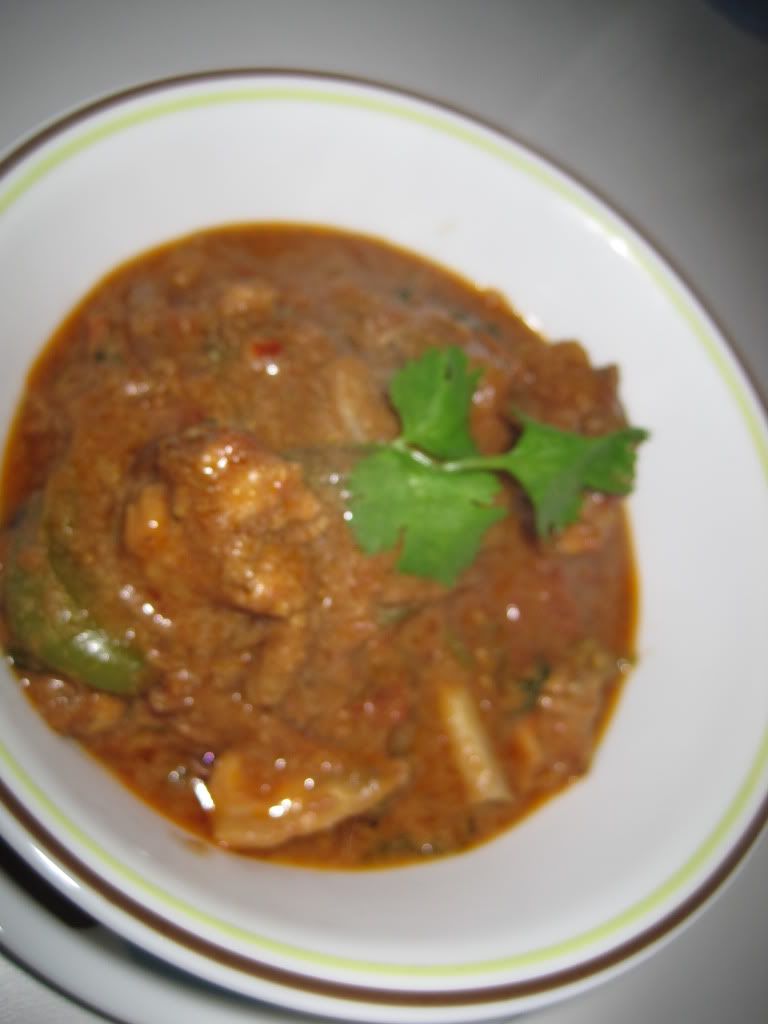 Ingredients:-
Chicken - 1 lb
Coriander seeds - 2 tbsp
Red chili - 2
Ginger garlic paste - 1tbsp
Paprika powder - 1/2 tbsp for rich color
Green chili - 2 slit
Capsicum - 1/2 sliced
Evaporated milk - 1/2 cup
Cilantro - chopped
Onion - 2 sliced
Tomato - 1 chopped
Tomato puree - 6 tbsp
Salt to taste
Red chili powder - 1/2 tbsp
Turmeric - 1/4 tbsp
Procedure:-
1-First clean n cut the chicken and keep aside.
2-Now take the coriander seeds n red chili and dry roast them until they changes light brown color and gives u nice aroma. And also make into fine powder after cooling it.
3-Then take a medium size wok/pan add oil and fry the onions, green chili slit and add a little salt n fry them until are brown and cooked now add the ginger garlic paste and fry for one more min.
4-Add tomatoes and fry until they r paste and add all the spices paprika, salt, turmeric, chili powder, n the last but not least the coriander n chili powder. And give it a good mix.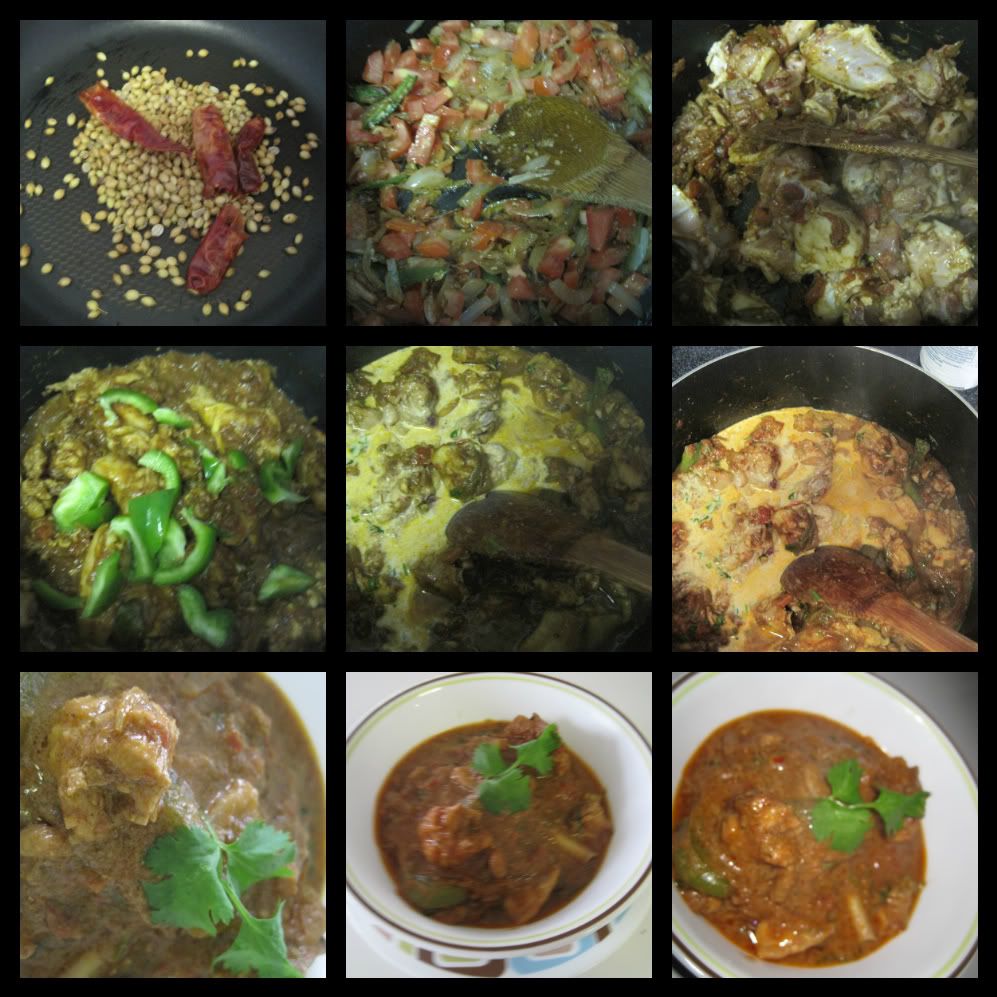 5-Then add chicken mix and cover it in simmer for 6 min then remove the lid mix it. No need of adding any water to it.
6-Now add the tomato puree and capsicum and mix. Then add the evaporated milk of u r choice in quantity. Mix it gud and cover it for 3 more min and you r done.
Serve it with rice, parathas, rotis , puris tastes well n good. Try it you will surely like this recipe. Enjoy .