Ingredients:-
Pane er - 50 gms shredded
Puff sheets- 2
Cilantro finely chopped
Cumin powder - 1/4 tbsp
Mango powder/amchur powder - 1/4 tbsp
salt to taste
Chili powder - 1/2 tbsp
Procedure:-
1-First take the pane er and shred it. Then add all the spices to it cilantro,salt ,chili powder, cumin powder, am chur powder and mix all the ingredients together and keep aside.
2-Now take the puff sheets thaw them in room temperature first.
3-Now spread the puff sheets and spread the flour on the platform to avoid sticking. Now roll all over equally all the edges too.
4-Now on the spread ed puff sheets spread the pane er masala evenly and roll it carefully from one edge to another edge.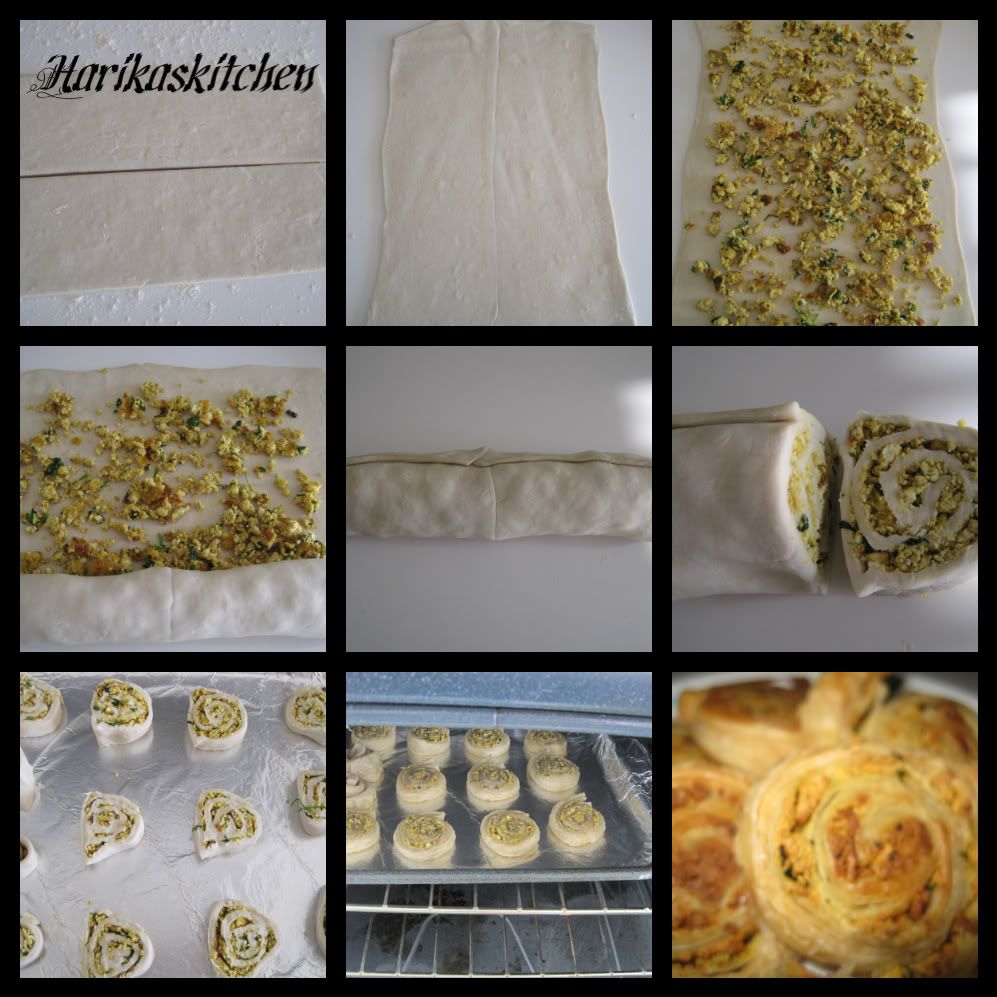 5-now on the another edge apply some water and attach it.
6-Now cut into equal size circles of u r choice.
7-Now bake it oven for 15 min at 450 degree Fahrenheit.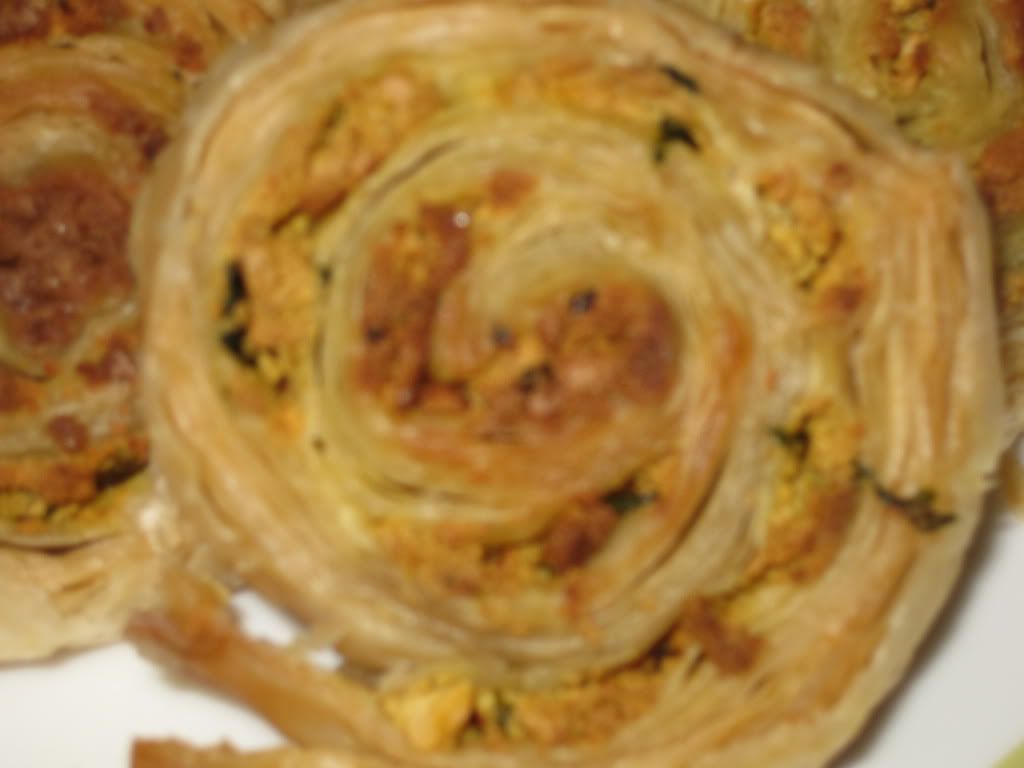 Enjoy them as snack and also for parties as appetizer....