Ingredients:-
All purpose flour- 2 cups
Salt -1 tbsp
Egg - 1 beaten
Sugar - 1 tbsp
Yeast - 11/2 tbsp
Butter - 1/2 cup
Warm milk - 3/4 cup
Procedure:-
1-First take flour in a mixing bowl and add salt. Mix it and keep aside.
2-Now take a bowl with milk add sugar and yeast to it and mix it. Keep it aside for 5 minutes so it dissolves well.
3-Now take the egg and beat it well and keep aside.
4-Now in the flour make a well and add the beaten egg , butter, and the yeast mixture and mix well in circular motion.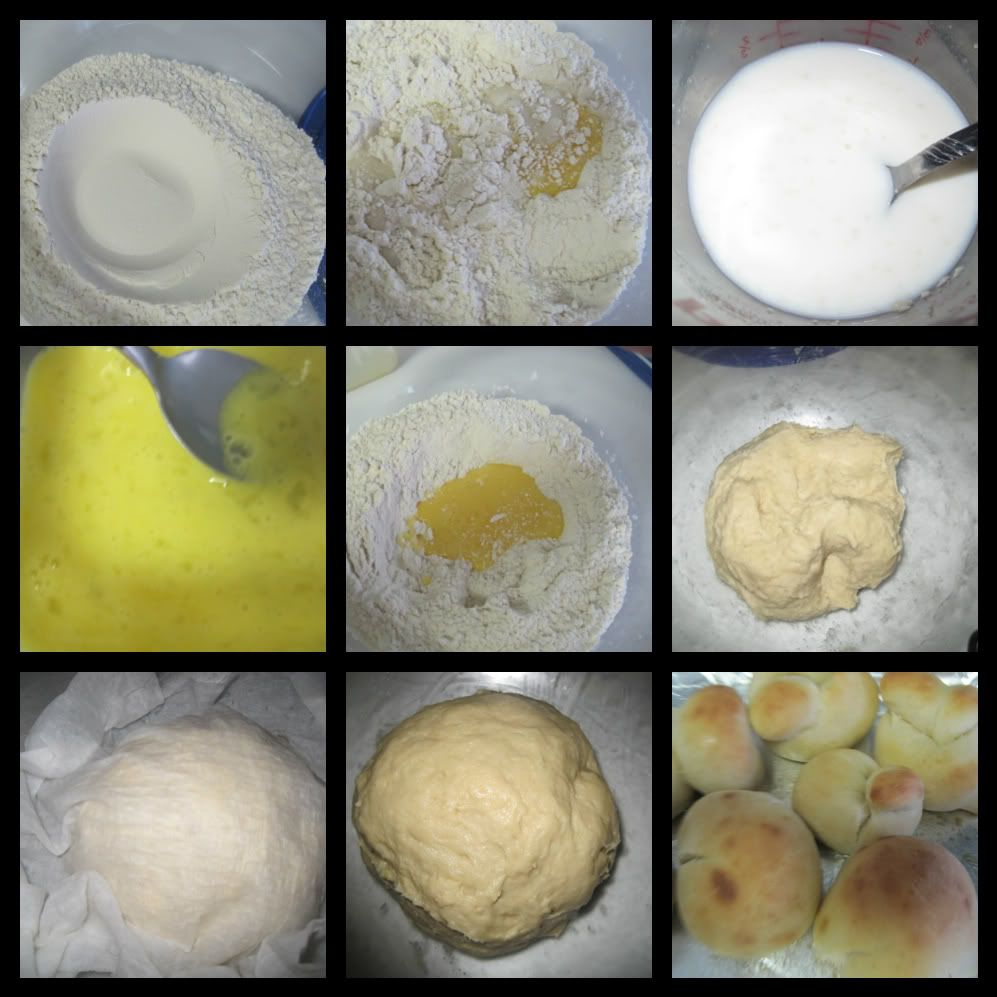 5.The mixture will be very sticky but its ok. Knead it gud and cover it with wet damp cloth and keep it for 1 hour.
6-After 1 hour u can see it doubles its size then just press it the air disappears. Now with the help of flour or oil just knead the dough for 1 min and again keep it aside for 10 min.
7-Now knead once again and make the shapes u like and bake it for 15-20 in 450 degree f until they r golden color.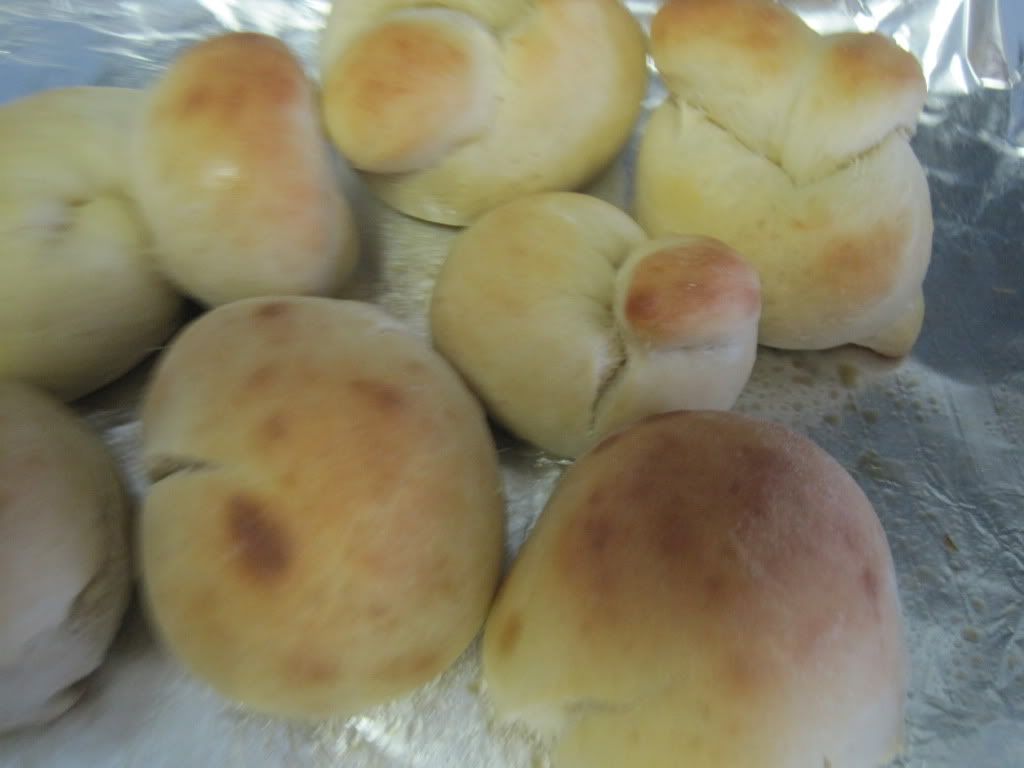 8-After removing them from oven apply butter on the top for rich taste.