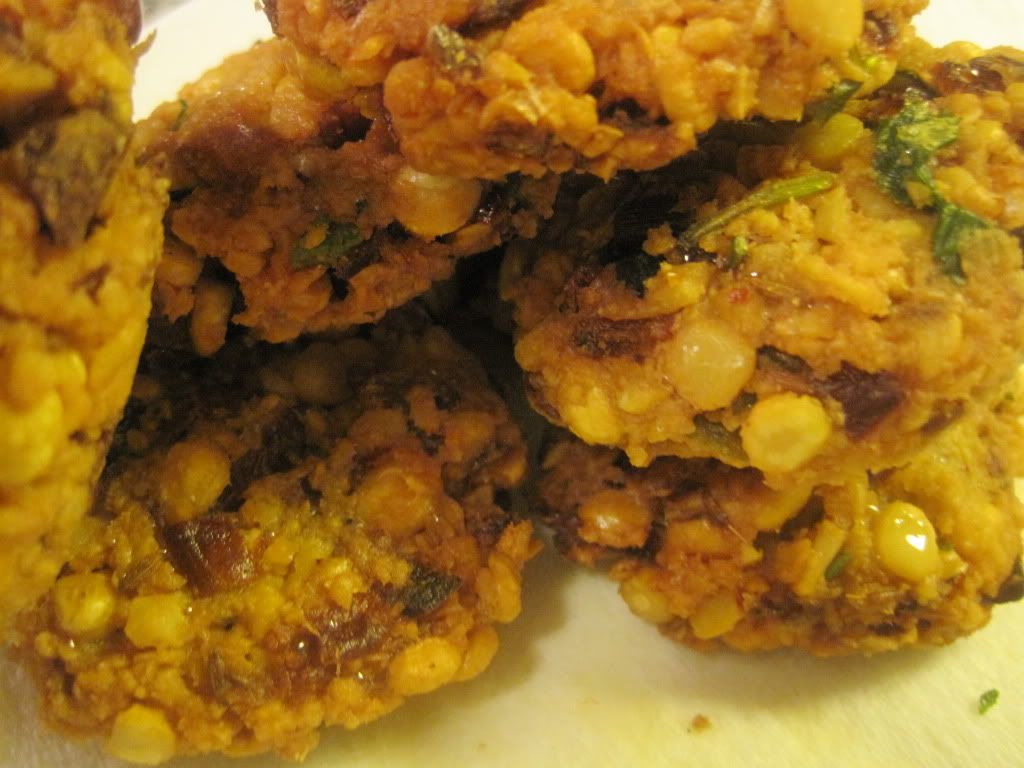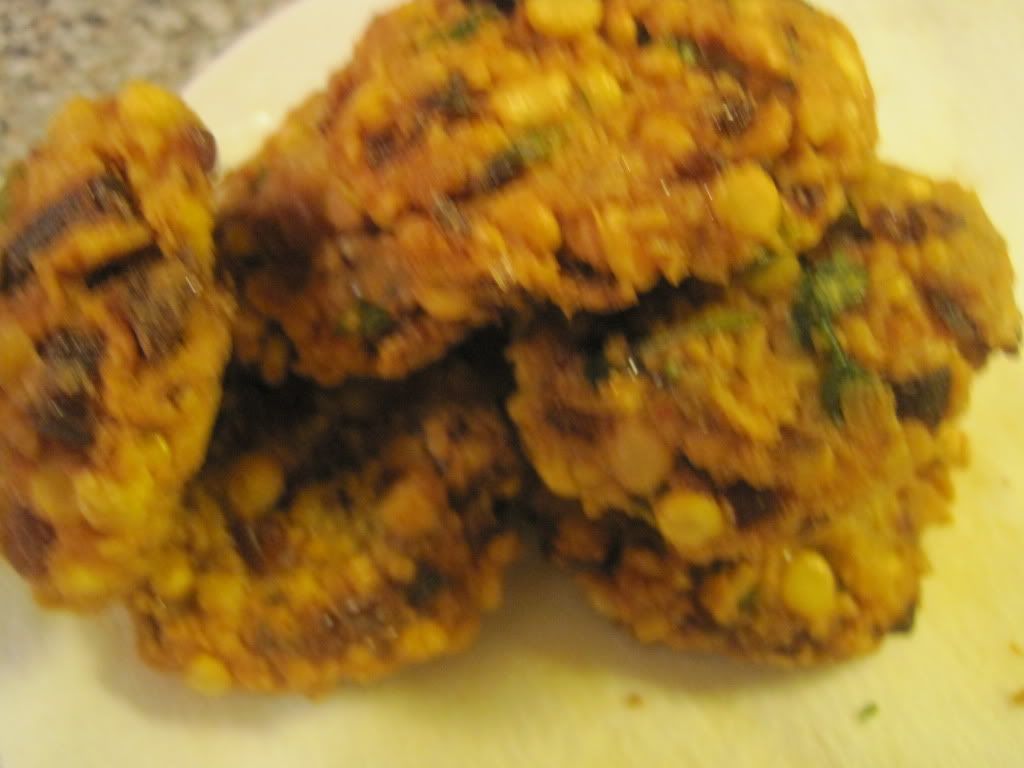 Ingredients:-
Chana dal - 1 cup
Onion - 1 chopped
Green chilis - 3 chopped
Curry leaves- 5 count
Cumin seeds - 1 tbsp
Baking soda - 1/4 tbsp
Salt to taste
Chopped cilantro/Coriander/Kothimeeru - To taste
Oil for deep frying
Procedure:-
1-First soak chana dal for 3 hours and then take hand ful of chana dal and keep aside for later use.
2-Now grind the rest in the blender this way
3-Now preheat the oil for deep fry.
4-Then add all the ingredients and mix well and make equal size bolls. If they r not forming a boll then for binding add little besan.
5-Make like bolls and press at the center with palms they look like this
6-Now fry them in the oil in medium flame until golden color. Don't mix them immedietly they may break.