Friends todays recipe is strawberry jam
.
Actually many of the people are very health conscious surrounding us. They always prepare homely food for avoiding various kinds of problems like food poisoning or allergies. So for avoiding this they always prepare the recipes themselves in home. As home food is always good food for health. So friends today i tried this recipe and thought to post for my friends. Actually this was my first try. But it really came out well. Frankly speaking its not my own idea. I learnt this from hetal and anuja of show me the curry.com. And tried this i liked it so i also wanted to share with my bloggers....Hope everyone will like this and will also post u r valuable comments .........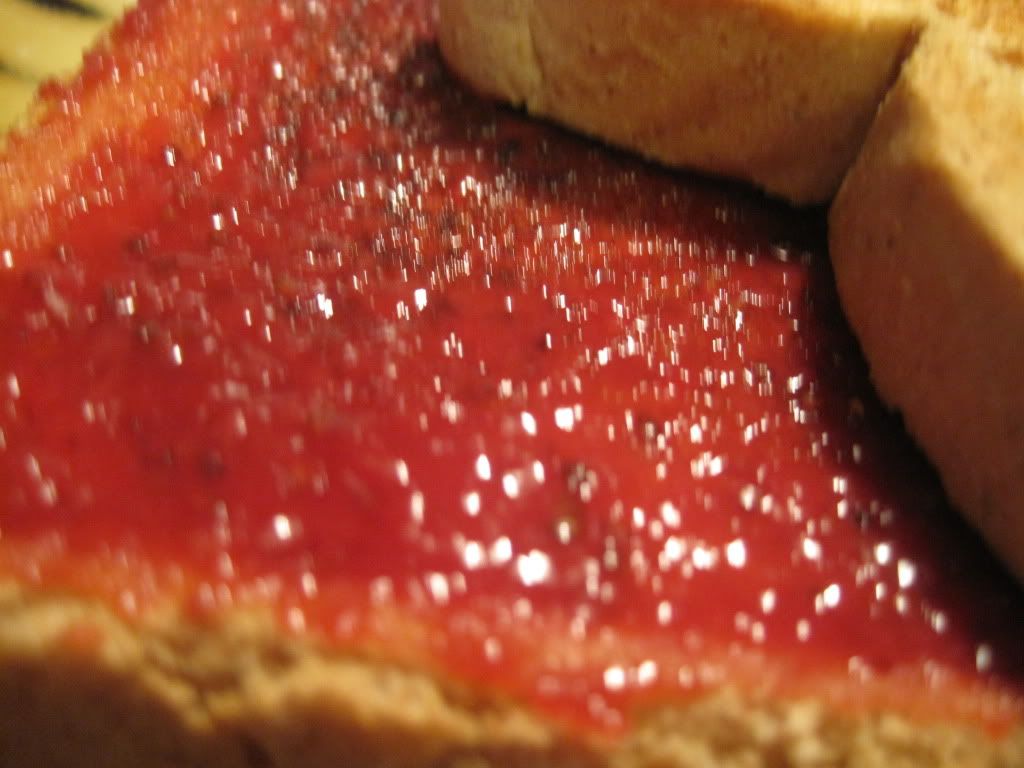 Ingredients:-
Fresh strawberries - 5
Sugar- 1/4 cup (if desired can add some more)
Lemon - 1/2 tbsp
Procedure:-
1- First remove the leaves and clean the strawberries and cut them.
2-Now add them in a blender or food chopper and make a coarse paste.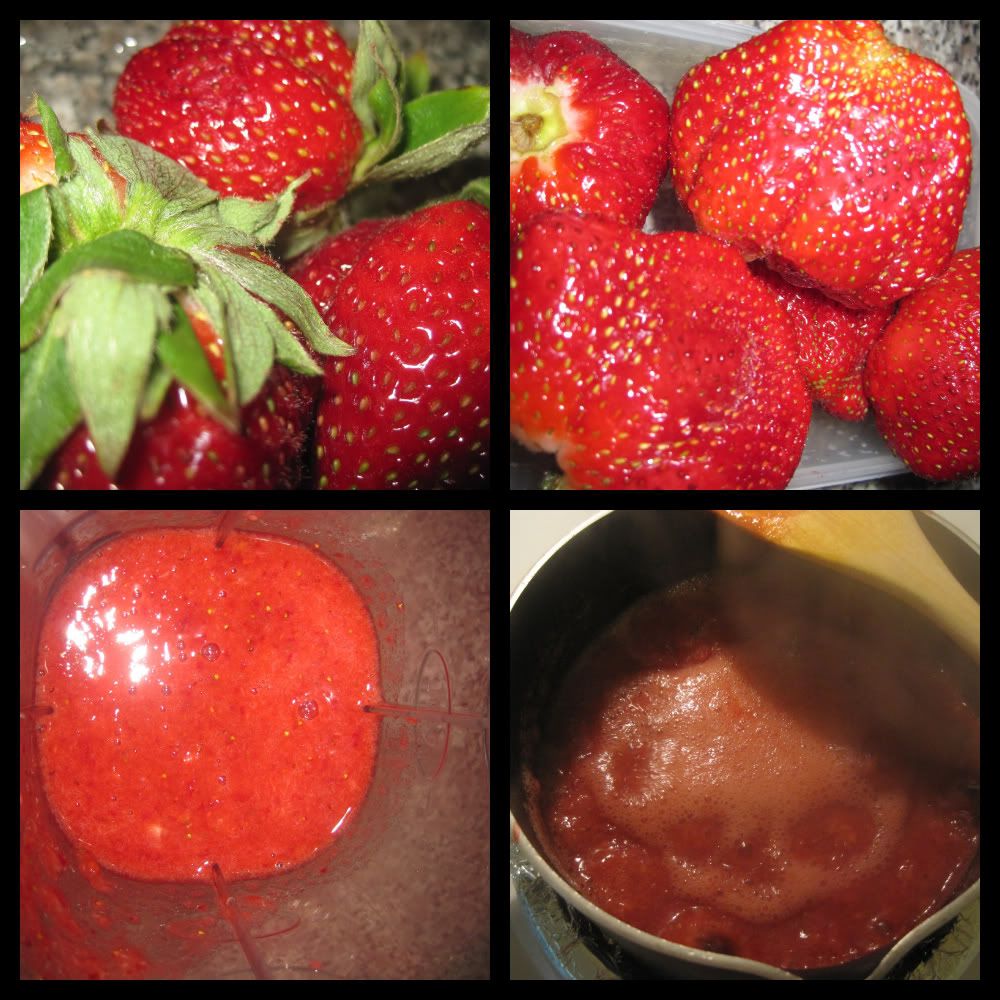 3-Now take a pan add the straw berry paste and also add sugar , lemon and bring into a boiling point until bubbles appear in high flame.
4-Now simmer the flame and cook until the strawberries reduces its quantity into half.
5-Off the flame take a bowl which is fully dry and cool the jam first then when it is warm shift into the jar or bottle. After it cools store it in the refrigerator . It Stays upto 2 months.
6-Serve this with bread toast the bread and spread this jam and enjoy u r break fast.
Note:-
1-The storage bowl should be totally dry or else the jam may spoil.
2-When u store it refrigerator it thickens.