Ingredients:-
Baby corn - 1lb washed and slit them half (canned or fresh)
Onion - 1 chopped
Tomato - 1 chopped
Ginger garlic paste - 1 tbsp
Curry leaves - 5 count
Green chilis - 3 slit
Garam masala - 1/2 tbsp
Coriander powder - 1 tbsp
cumin powder - 1 tbsp
Chili powder - 1/2 tbsp
Turmeric - 1/4 tbsp
Chicken masala - 1 tbsp
Cilantro chopped
Oil
Salt to taste
Water for gravy - 1 cup
Procedure :--
1--First take pan or wok add oil heat it and add green chilis, curry leaves and onions and fry then until golden color. Now add the ginger garlic paste and fry well then add tomato and cook until they turn into paste.
2-Now add the salt, chicken masala, chilli powder, coriander powder, cumin powder, turmeric and mix well.
3-Add the slit baby corn and mix fry them for 2-3 min and then add cilantro and water required to boil and close the lid and cook in simmer.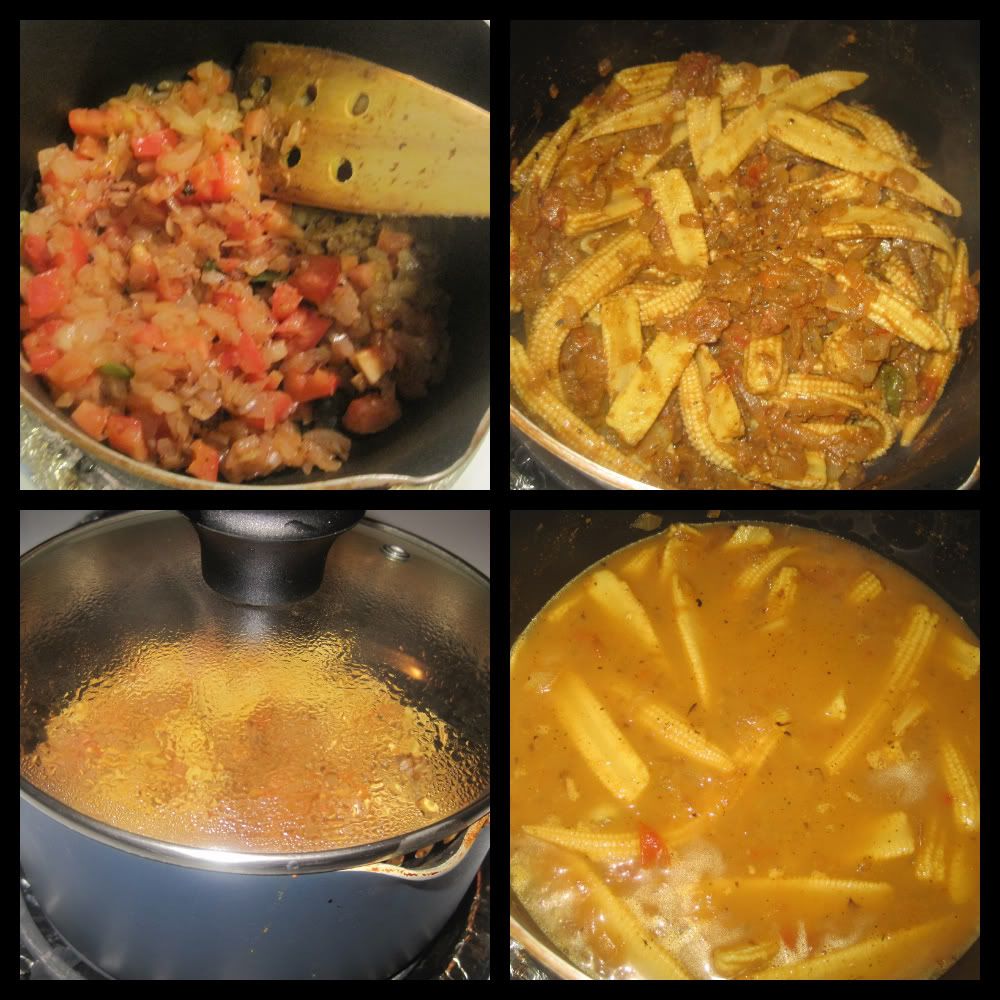 4-Then let it come to boiling point then make it little thicker gravy and ready to serve.