Idli is one of my all time fav break fast. It is also very heavy break fast. We can make 5 types of break fast items with idli batter i love it. I always try to make different recipe for not making bore our selves . This idli are very soft and yummy they really came very soft. Try this recipe friends . By adding poha and boiled rice in it even makes soft idlis. So guys enjoy this recipe and have a good day.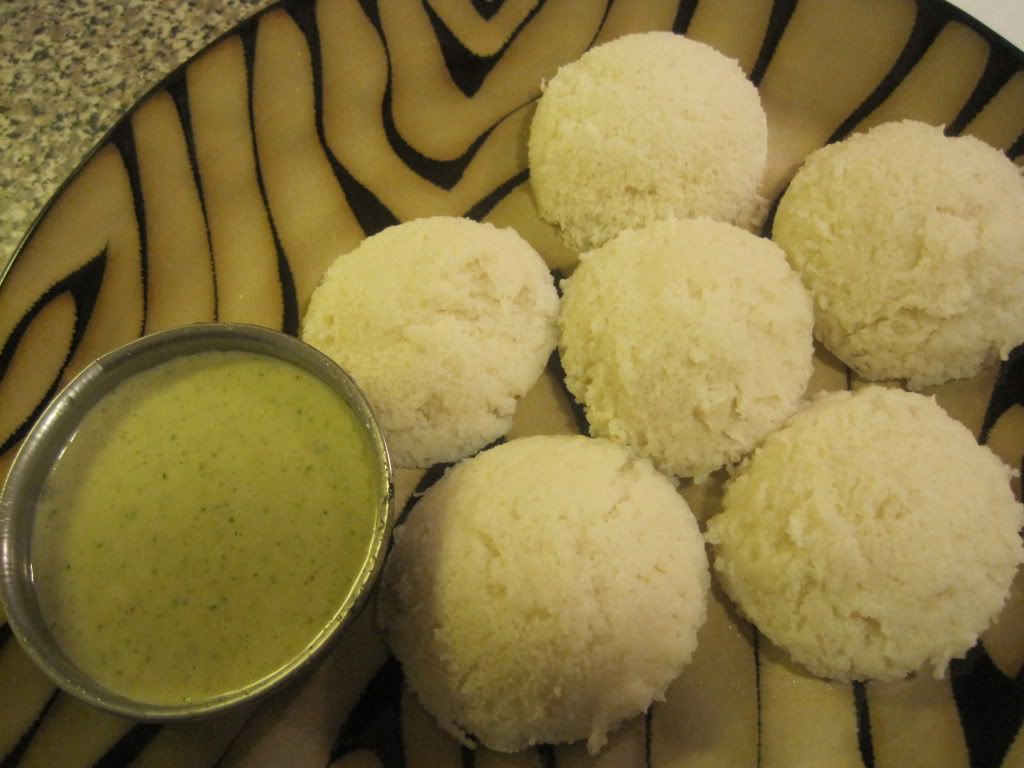 Ingredients:-
Urad dal - 1 cup
Rice - 2 cups or idli rice
Poha - 1 cup
Boiled rice - 1/4 cup optional
Water to blend
Salt to taste
Procedure:-
1-First soak the urad dal and rice for 8 hours and poha can be soaked before u blend for 5 min.
2-Then blend all of them together by adding boiled rice also.
3-Now ferment this batter for whole night for good results.
4-The much time u take for fermentation the idli will be that soft.
5-Now take the idli maker and steam them for 7-8 min. But my microwave idli maker takes only 5 min to get ready.
6.Serve hot with idli powder , chutney and sambar. Hmmm it tastes so good.