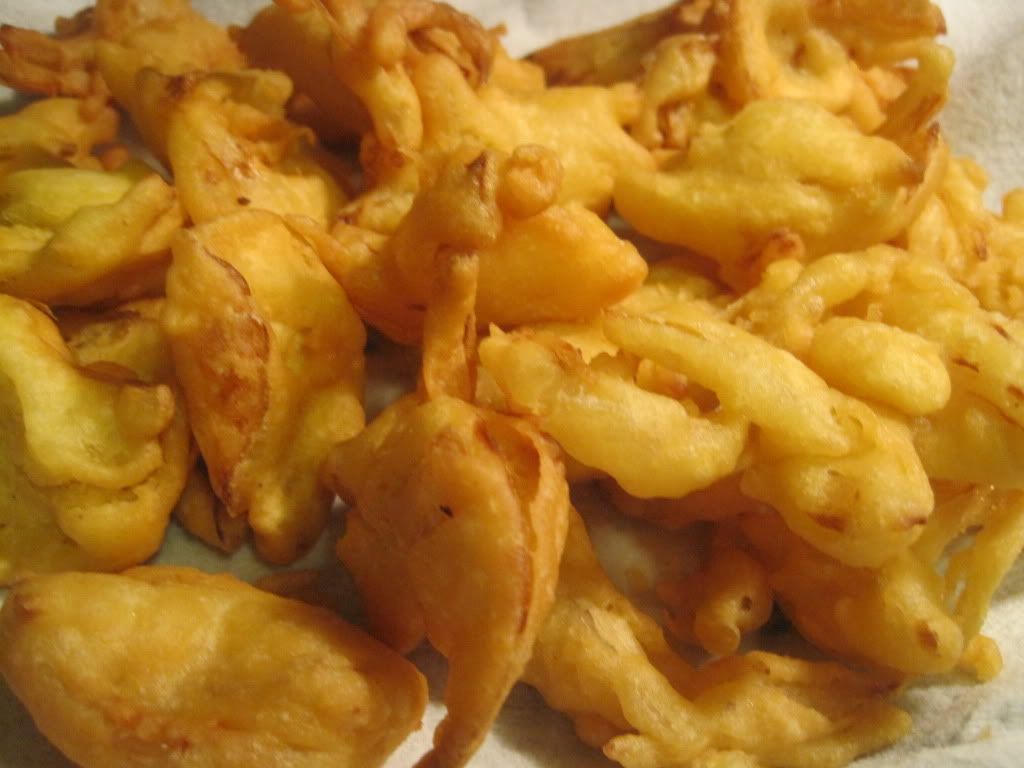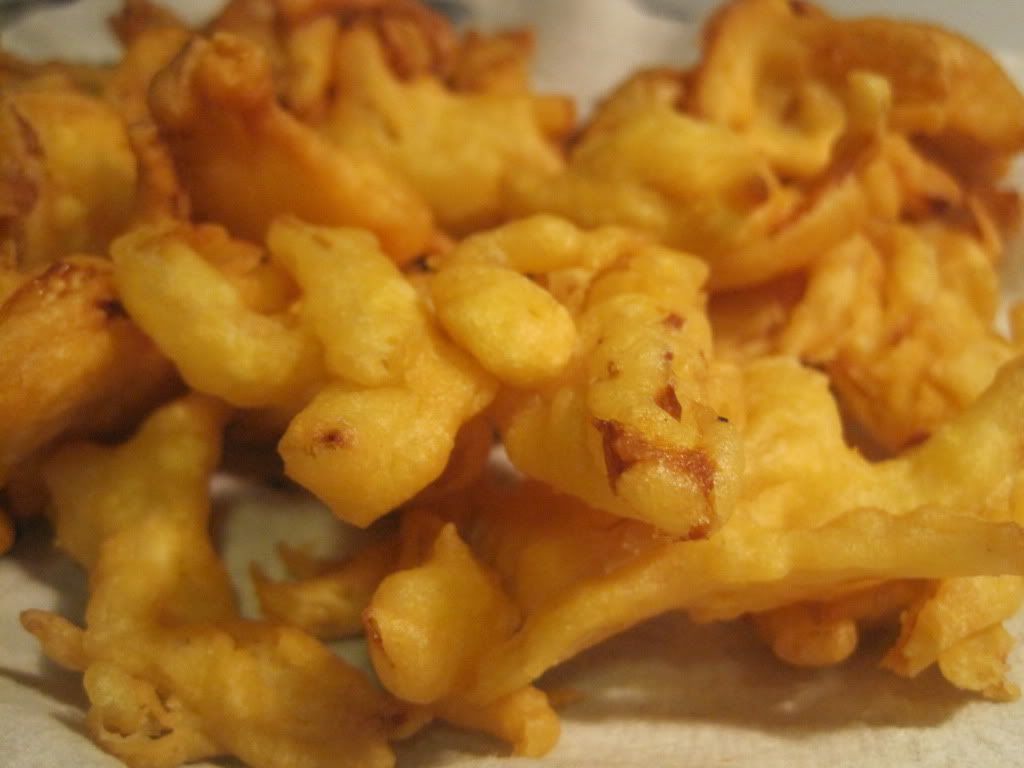 onion pakoda
Ingredients:-
Onion - 1 large sliced
Besan - 1 cup
Rice flour - 1/2 cup
Warm water - 1/4 cup to mix the flours
Hot oil - 3 tbsps
Ajwain - 1/2 tbsp
Baking powder - 1/2 tbsp
Salt to taste
Chili powder - 1/4 tbsp
Curry leaves optional- finely chopped
Oil foe deep fry - 2 cups
Procedure-:
1-Take a bowl add all the ingredients accept water and onion mix well then add water little by little until it is in the accurate consistent.
2-Batter should be little thick. Now add onion into the batter and mix well.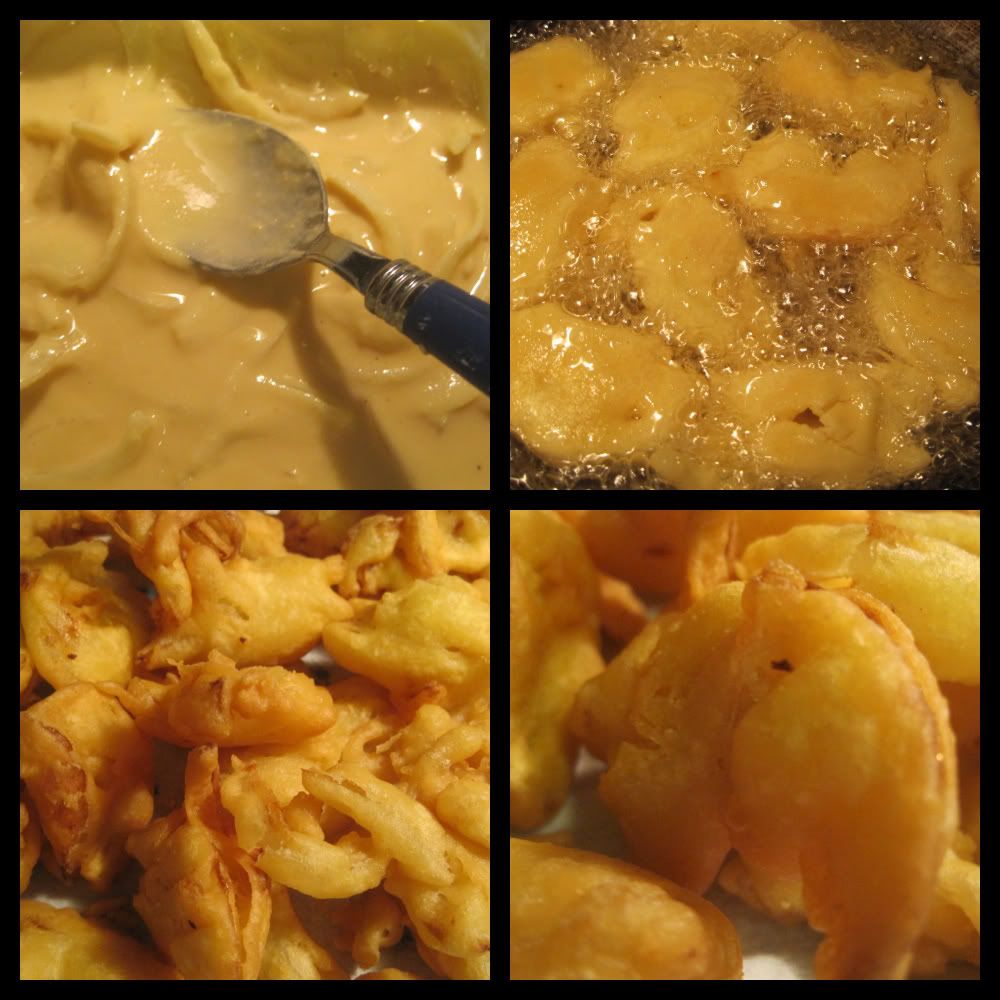 3-Now preheat the oil in the medium flame and slowly add this batter little by little in the form of bajji's fry well until they are crispy and golden color enjoy hot with cup of tea. Very yummy.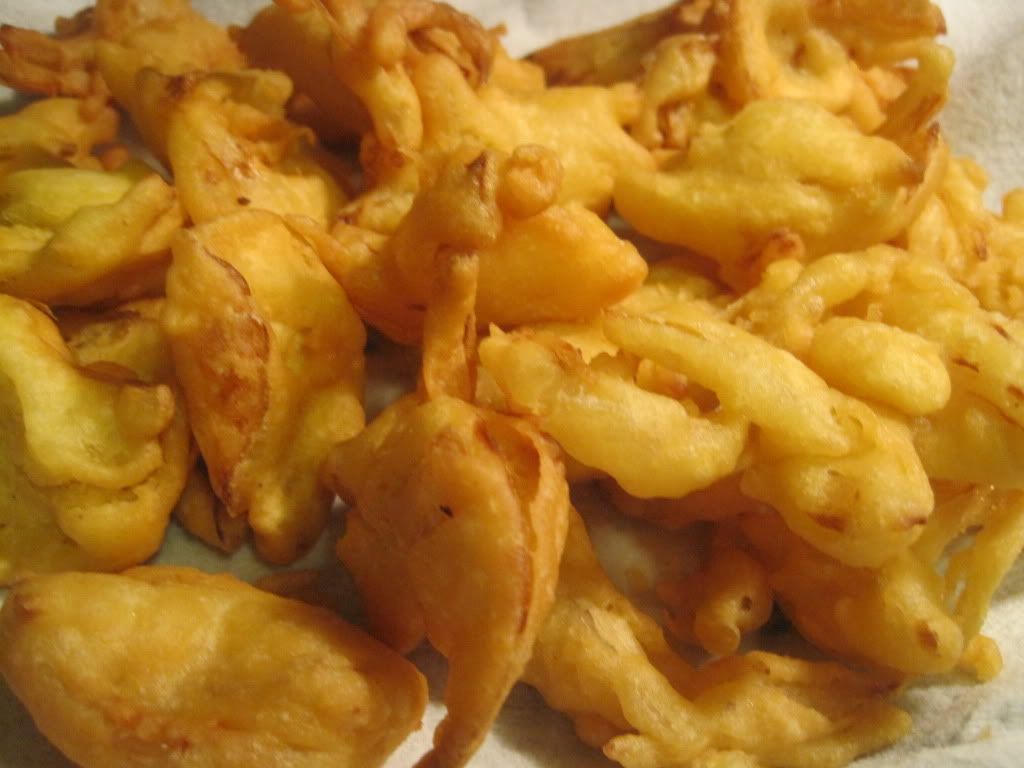 I am so happy today i got 2 more awards and want to thank both of the bloggers Raksha from
http://rakshaskitchen.blogspot.com/
, Prathima from
http://prathimarao.blogspot.com/
and vimitha from
http://vimithaa.blogspot.com/
. Three of them really have plenty of yummy recipes in their blog pls do visit their blog when u get time. Loads of thanks and hugs to three of u i am so so happy to receive these awards.
Here r the awards i received
Thank u Prathima .........
Thank u Raksha.....
Once again thanks u a lot to three of u. I am so happy to recieve them and i want to pass them to all of my bloggers pls feel free to recieve. There r plenty of my bloggers so cannot send them invite. So Pls feel free to receive these awards my dear friends.