Ingredients:-
Whole milk - 50 ml/ 2 cups
Eggs - 3
Sugar -1 cup
Sugar for caramel - 1/2 cup
Vanilla essence - 1 tbsp
Water - 2 tbsp
Procedure:-
1-Take a bowl add eggs, sugar and whisk it well. Then add milk and vanilla essence and mix well good.
2-Now filter this mixture in a sieve to remove the egg stains in it.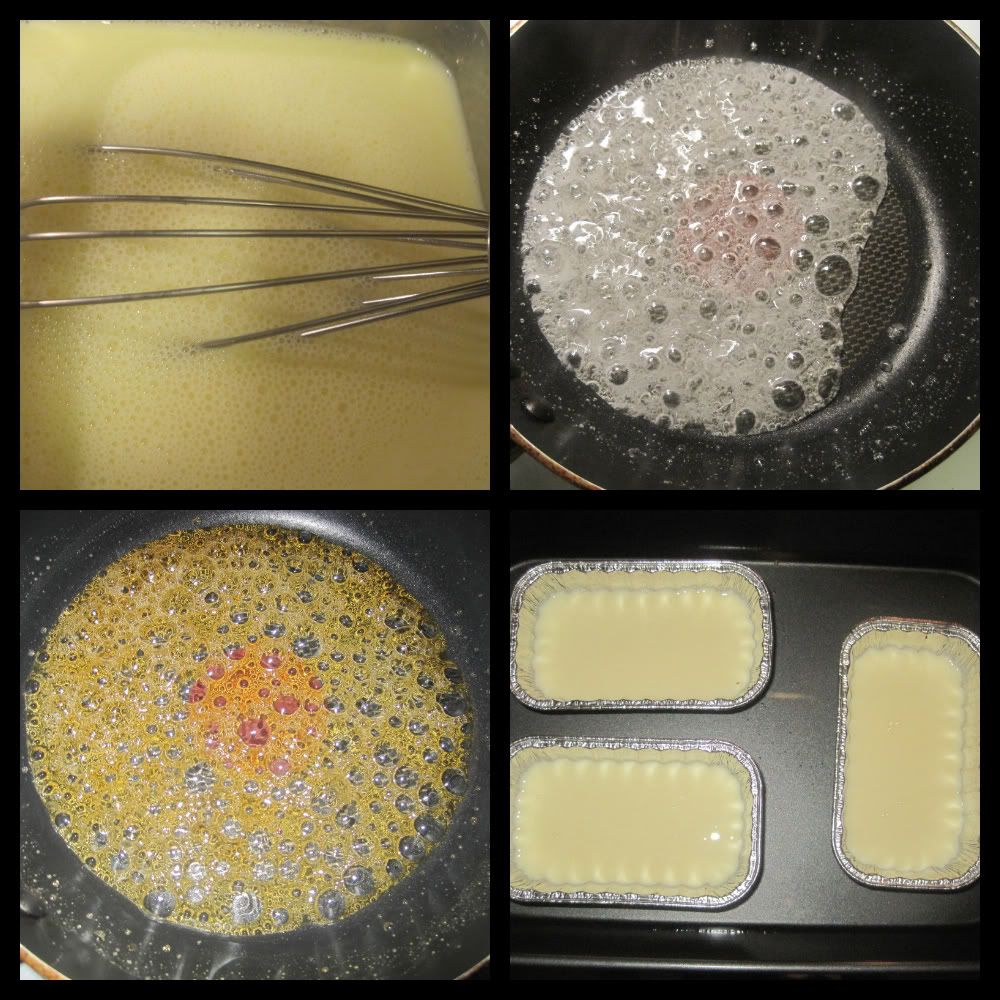 3-Now in a pan add sugar and 2 tbsp of water and boil the sugar until it turns into light brown.
4-Now in a oven safe bowl add the caramel and spread it even and pour the mixture on it.
5-Pre heat the oven and broil this at 350 degree Celsius for 45 min. Now take a baking pan add water and place the bowl in it .
Now after baking the consistency must be little hard wen u gouch it it should be dry and little hard . That is the indication that its done. Now remove it from oven and cool it.
Then keep it in the refridgerator for 1-2 hours and serve.
Have fun i really loved this its very east too.