Ingredients:-
Fish - 1 lb
Tamarind - 1/2 cup juice
Brown sugar powder/ sugar/ brown sugar piece(belam) - 11/2 tbsp
Salt to Taste
Turmeric - 1/2 tbsp
Oil
For Masala :-
Onion - 2 cubed
Red chili - 2
Cumin seeds - 1 tbsp
Coriander seeds - 1 tbsp
Procedure:-
1-First grind the masala ingredients together and keep aside.
2-Now take a pan add oil heat it and the paste and fry well until the raw smell disappears.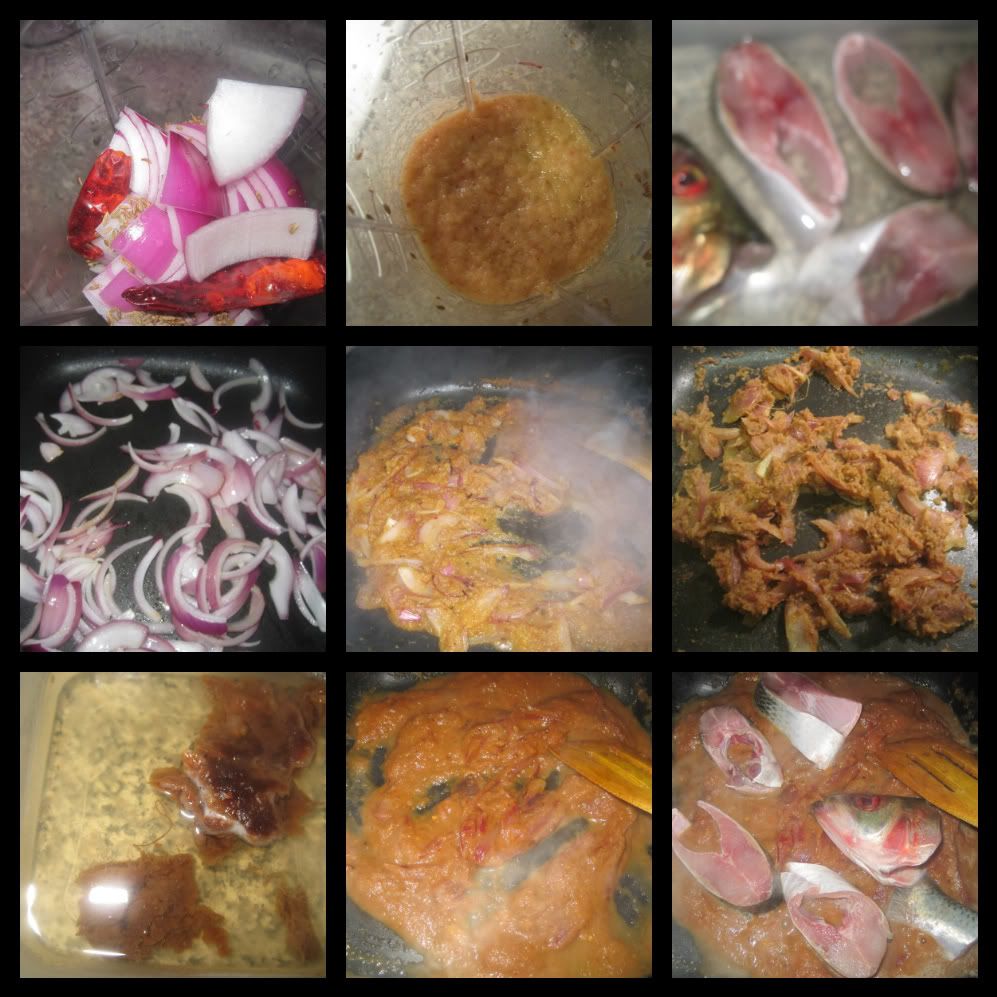 3-Now add the tamarind juice , salt , brown sugar and boil well. Taste it if u feel anything is less add it and bring to a boiling point.
4-Now add the fish and fry for 5-6 min in the gravy when the fish is cooked off the flame. Serve hot with rice tastes really yummy.
Friends here are my awards again received from four of my blogger friends they r really mazing and also have lovely blogs they r
Radhika of
http://ticklingpalates.blogspot.com/
Sonali of http://onlyfishrecipes.blogspot.com
Malar gandhi of
http://www.kitchentantra.com/
Jabeen of
http://comeletseat.blogspot.com
I want to thank all of my bloggers for passing me these awards and also want to pass these to my bloggers they are:-