Ingredients:-
Tomatoes - 2 sliced
Onion - 1 small sliced
Drum sticks - 1 cup
Curry leaves - 5 count
Green peas - 1/4 cup
Green chili - 3 chopped
Cilantro - 1/2 cup
Mustard seeds - 1/2 tbsp
Cumin seeds - 1/3 tbsp
Garlic cloves - 3
Turmeric - 1/4 tbsp
Chili powder - 1/4 tbsp
Chicken masala - 1 tbsp
Salt to Taste
Oil required
Procedure:-
1-First take a pan add tbsp of oil heat it and add the mustard seeds, cumin seeds, garlic, curry leaves and green chili suate well.
2-Now add the onion and fry until they turn into transparent. Then add the drum sticks, peas and cook them by adding little water so the drum sticks cooks well.
3-Now add the tomatoes, Chicken masala, Salt , chili powder and turmeric and mix well and close the lid and cook in simmer.
4-Now the tomatoes cooks well then add little water according to gravy and boil for 2 more min. garnish with cilantro.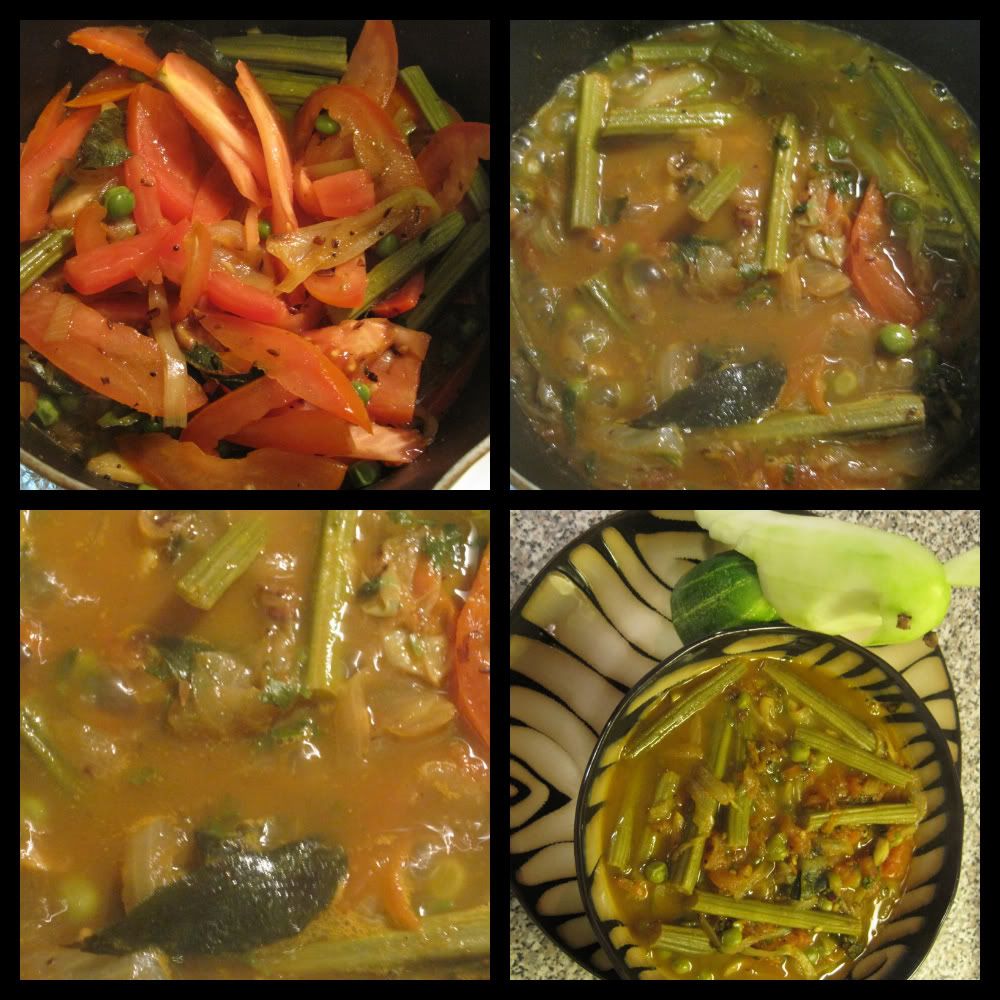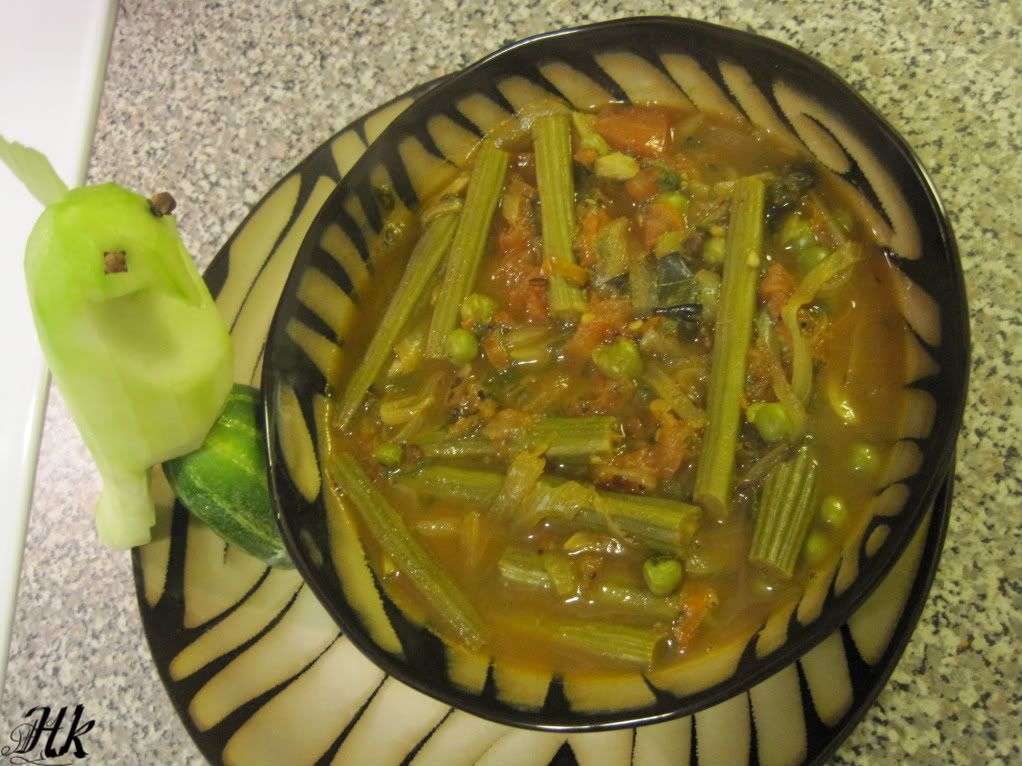 Ready to serve hot with rice and chapathi. Enjoy the dish.