This my 150th post. So happy that i reached 150 th post so early. Thanks for the encouragement to my bloggers. Hope i should post much more yummy recipes .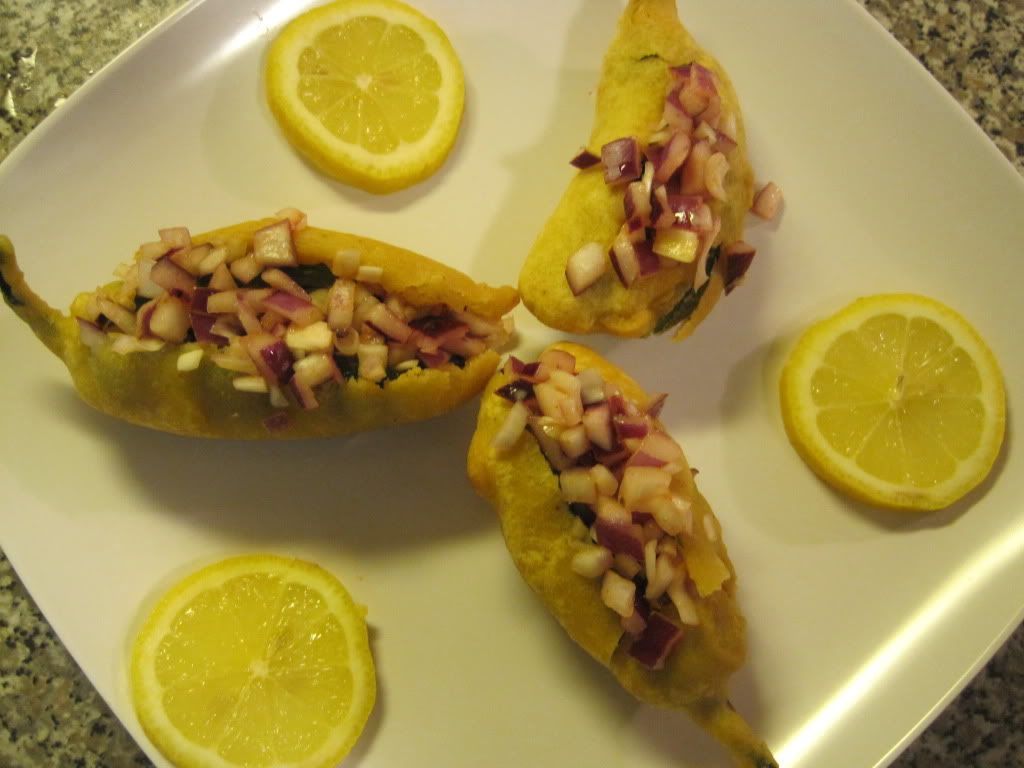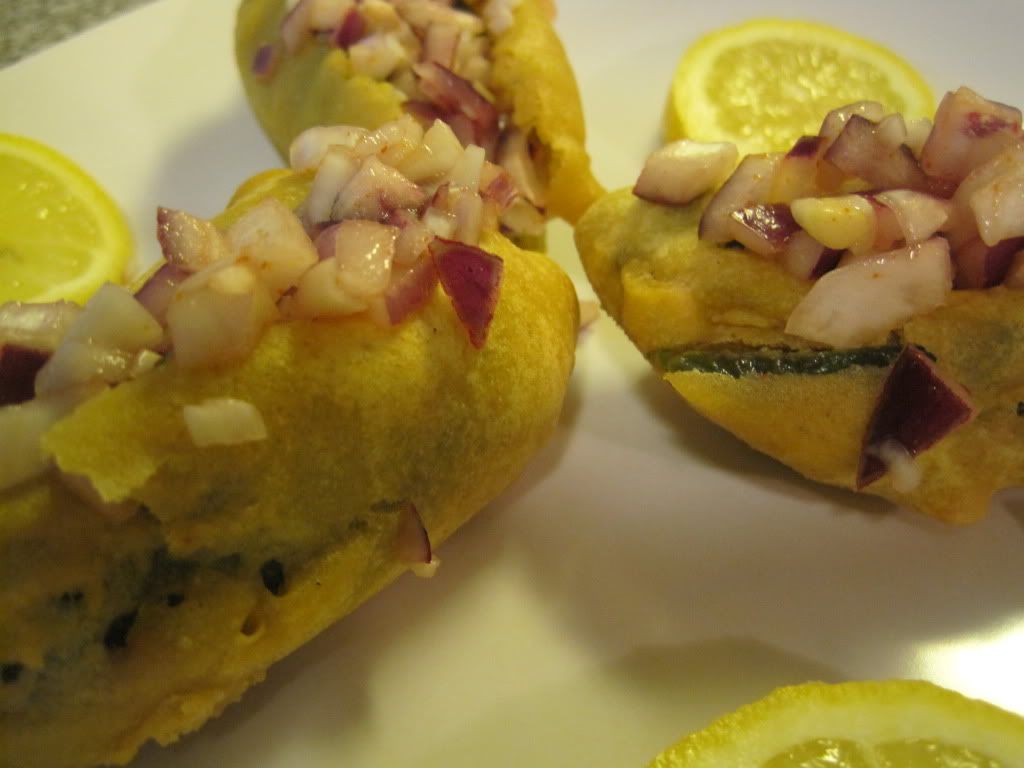 Ingredients:-
Jalapenos - 5
Onion - 1/2 chopped finely
Besan - 1 cup
Rice flour - 1/4 cup
Ajwain - 1 tbsp
Salt to Taste
Chili powder - 1/2 tbsp
Lemon to Taste
Baking powder - 1/2 tbsp
Warm oil - 2 tbsp
Oil for deep fry
Procedure:-
1-First tske a pan add oil for deep fry and heat it.
2-Now Clean the jalapeno and cut at the center to remove the seeds. If u r the spice eater then no need of removing seeds.
3-Then in a bowl mi the besan, salt, baking powder, warm oil, rice flour, ajwain and mix well. Then make a thick paste by adding water very little by little. It should be a thick paste so it can stick well to the jalapeno.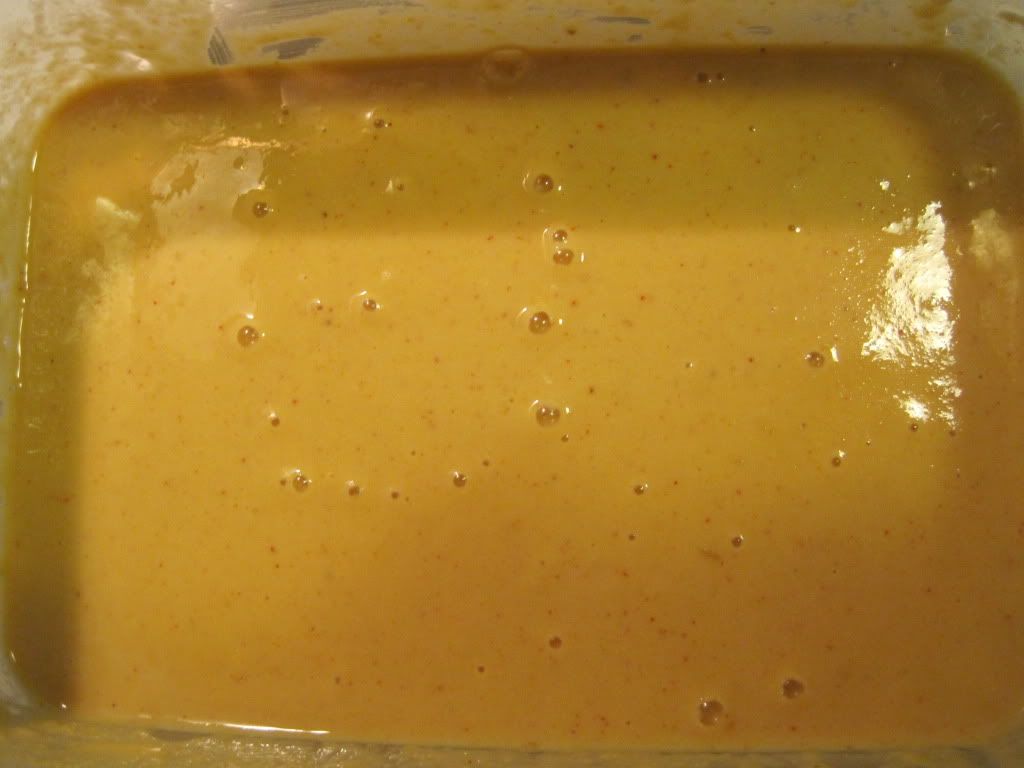 4-Now check weather the oil is hot and slowly dip the jalapeno and fry in the oil until golden color.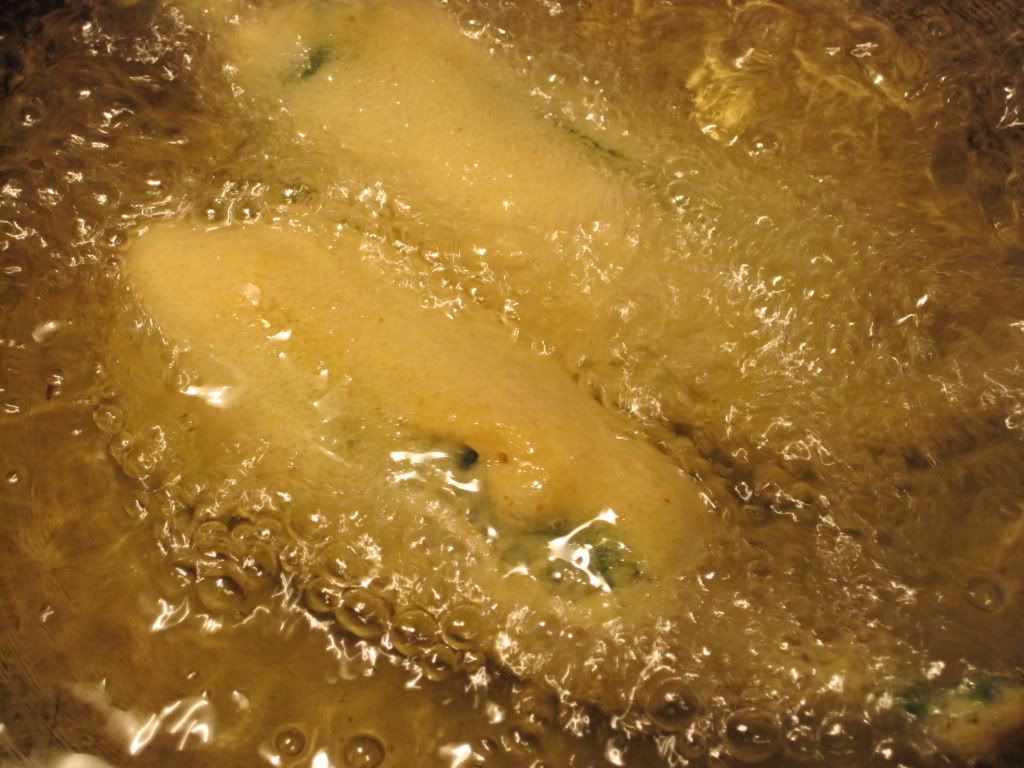 5-In a plate add the chopped onions, chili powder , salt, lemon and mix well.
6-Now cut the bajji at the center to stuff the onion masala.
Enjoy this is the rainy evening with a cup of tea. It is really awesome. I love them.