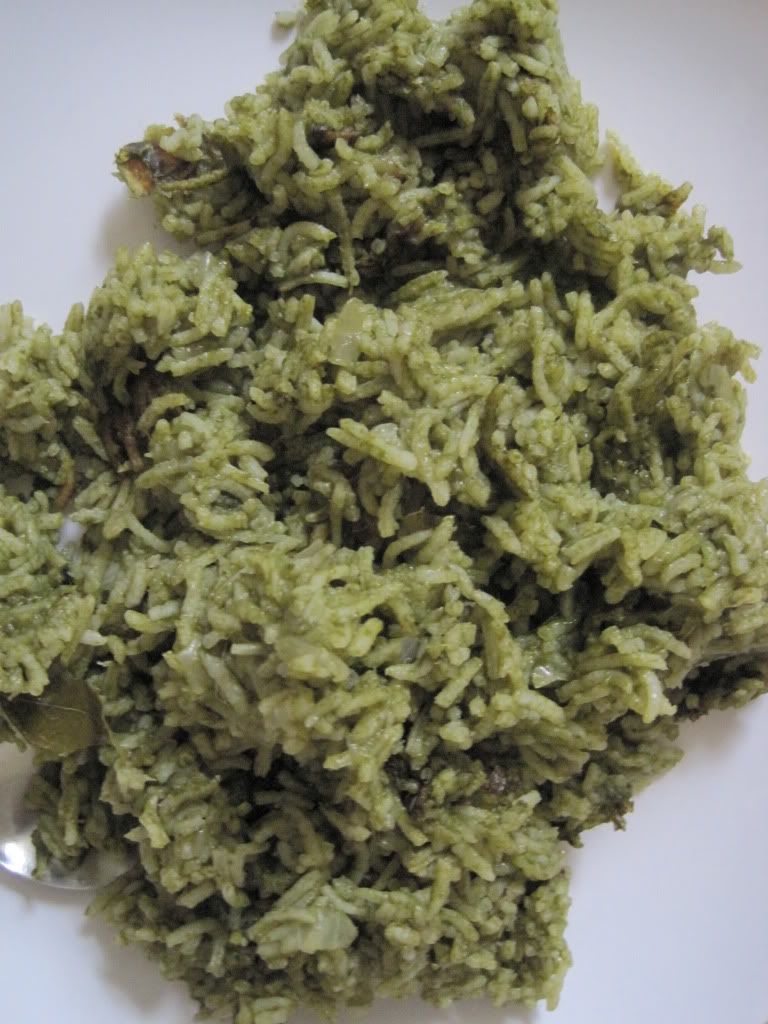 Ingredients:-
Spinach - 1/2 bunch
Basmati rice - 1 1/2 cup washed and soaked for 5 min
Green chili - 3
Curry leaves- 5 count
Ginger garlic paste - 1 tbsp
Onion - 1/2 chopped
Cardamoms - 3
Cloves - 3
Biryani leaf - 1
Cinnamon stick - 1 inch
Ghee - 1 tbsp
Cashew - 2 tbsp
Water - 3 cups
Salt to Taste
Procedure:-
1-First take medium size pan and fry spinach and green chilis in it till it turns into soft. Now cool it and blend it in a blender into a fine paste by adding a pinch of salt.
2-Then in same pan add ghee when it melts add whole garam masala ingredients and saute for a min also add green chili, curry leaves and cashew.
3-Then add the onions and saute well until translucent and then add ginger garlic paste.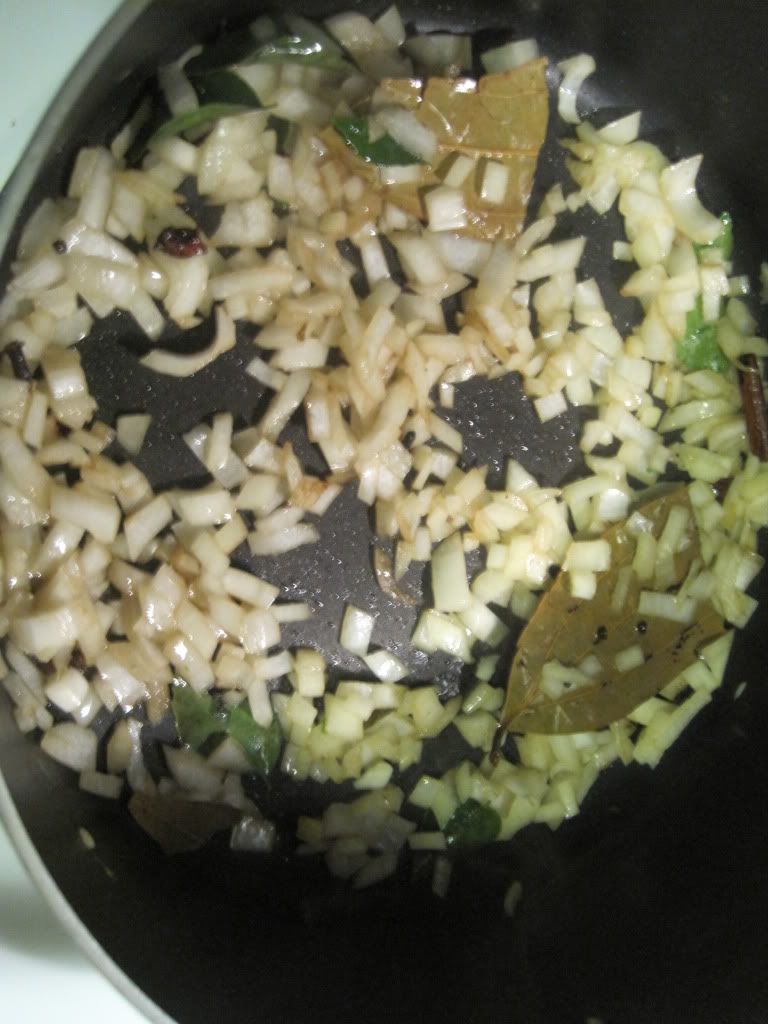 4-Then add the spinach paste to it and fry until the raw smell disappears. Now add the rice and saute for a min and mix carefully.
5-Now add water to it and also add salt required. Water should be little salty when u taste.
6-Close the lid and cook in low to medium flame for 7-8 min. Ready to serve.