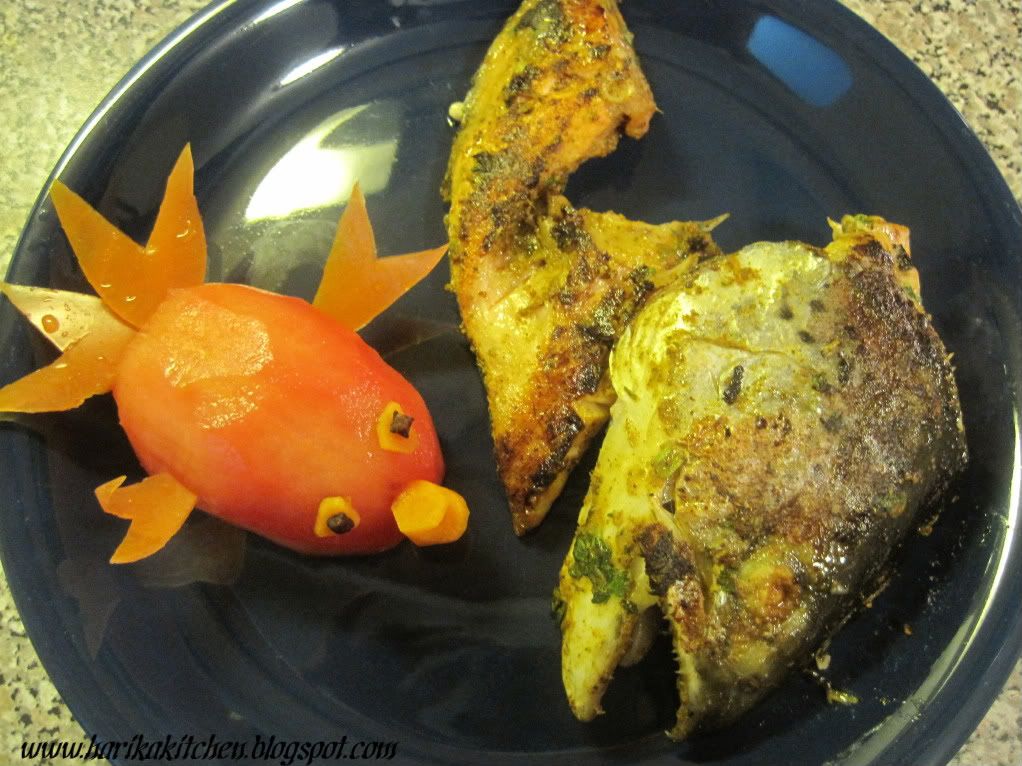 Ingredients:-
Salmon fish- 2 heads
Ginger garlic paste- 1 tbsp
Masala powder/ chili powder - 1/2 tbsp
Turmeric powder- 1/2 tbsp
Fresh cilantro chopped finely- 1 /2 cup
Lime juice- 2 tbsp
Fish masala - 1 tbsp
Salt To Taste
Procedure:-
1-First take the fish and clean it. If the fish is in large size cut it in your desired way.
2-Now time to marinate the fish. Actually its better to marinate the salmon fish for 4- 5 hours because this fish is not salty i mean no taste.
3-So better to allow the spices to go well into it.
4-Now add all the spices in a bowl except lime and mix well and apply all over the fish.
5-Now place them in a covered bowl and keep it in the refrigerator. so it marinates well and each piece sticks the masala.
6-Now in a frying pan add oil heat it and shallow fry until the fish is cooked. Now spread the lime juice over it and have it.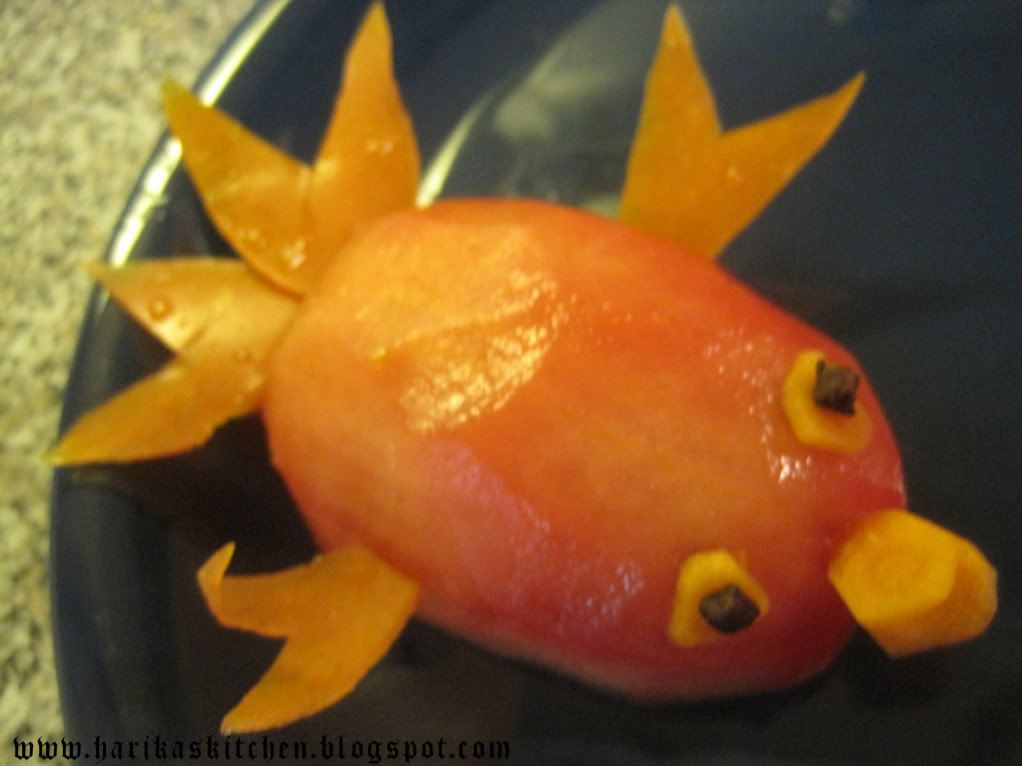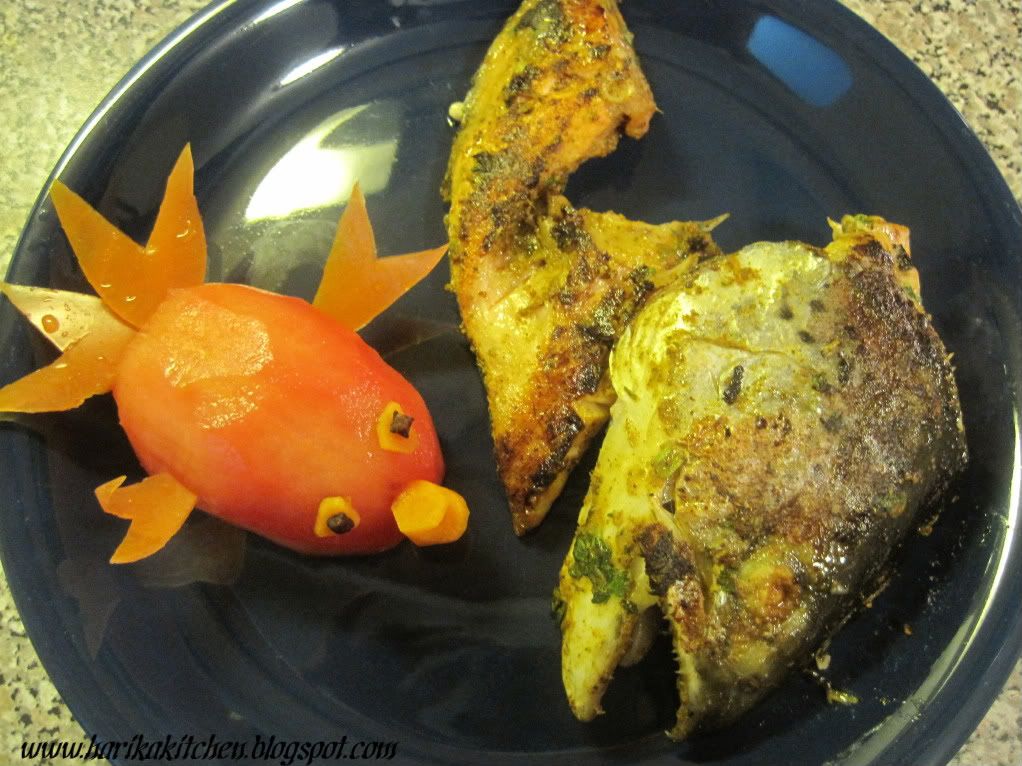 Now its ready to serve.