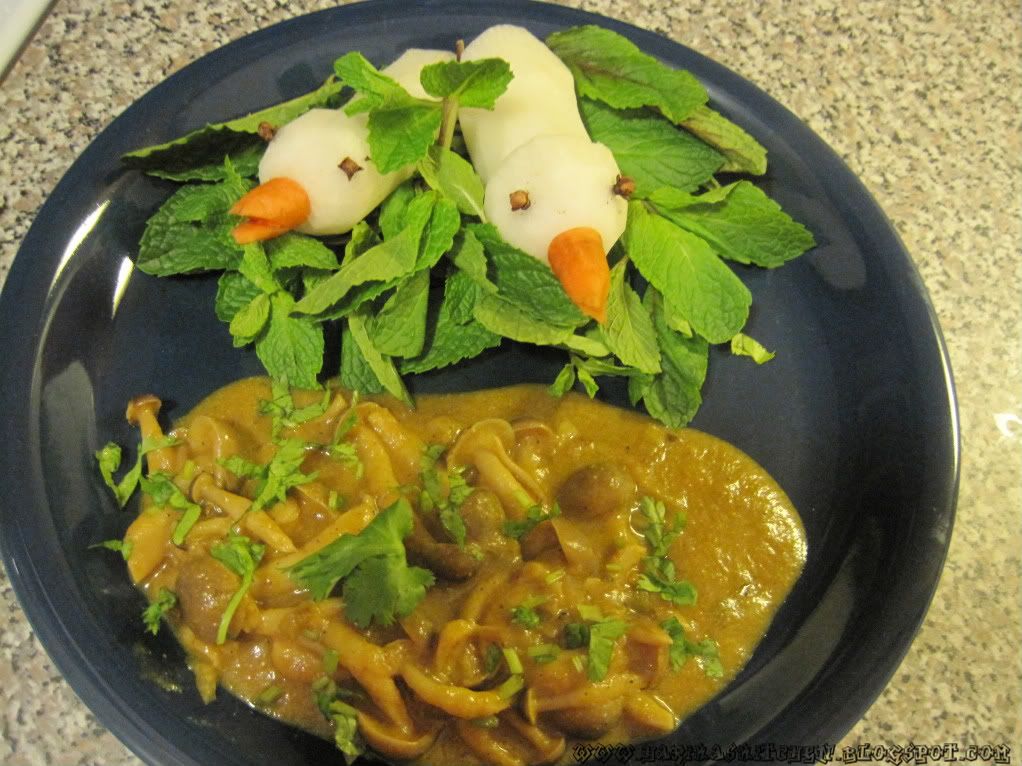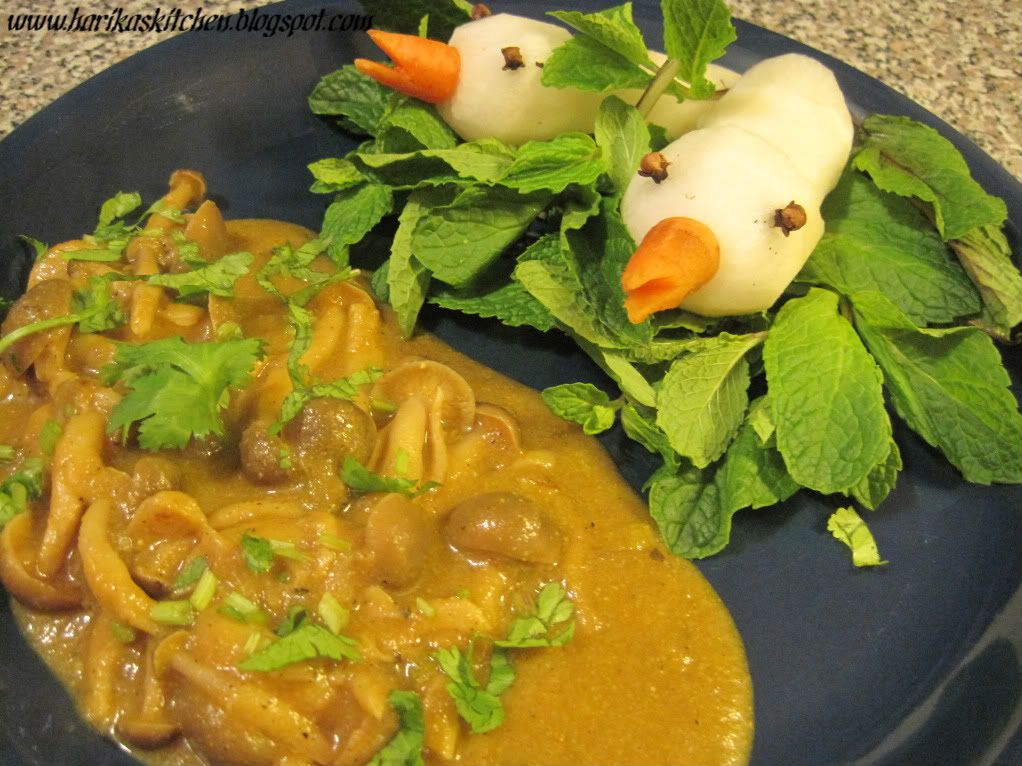 Ingredients:
-
Organic Mushroom- 1 packet
Spring onions - 2 stems chopped finely
Curry leaves - 5 count
Onion- 1/4 chopped finely
Cinnamon stick - 1 inch
Cardamoms - 3 count
Cloves- 4 count
Garlic - 3 cloves
Ginger garlic paste - 1 tbsp
Salt to Taste
Chili powder - 1/2 tbsp
Turmeric powder - 1/4 tbsp
Dhaniya power - 1 tbsp
Zeera powder- 1 tbsp
Lemon - 2 tbsp
For curry:-
Onion- 1 chopped
Tomato - 1 chopped
Green chili - 3 slit
Cashew - 3 tbsp
Procedure:-
1-First take a pan add oil heat it and add the onions, garlic, green chili and fry them well. Once the onion turns into translucent add tomato and fry well .
2-Now blend this fried mas-ala by adding cashew and little water to it into a fine paste.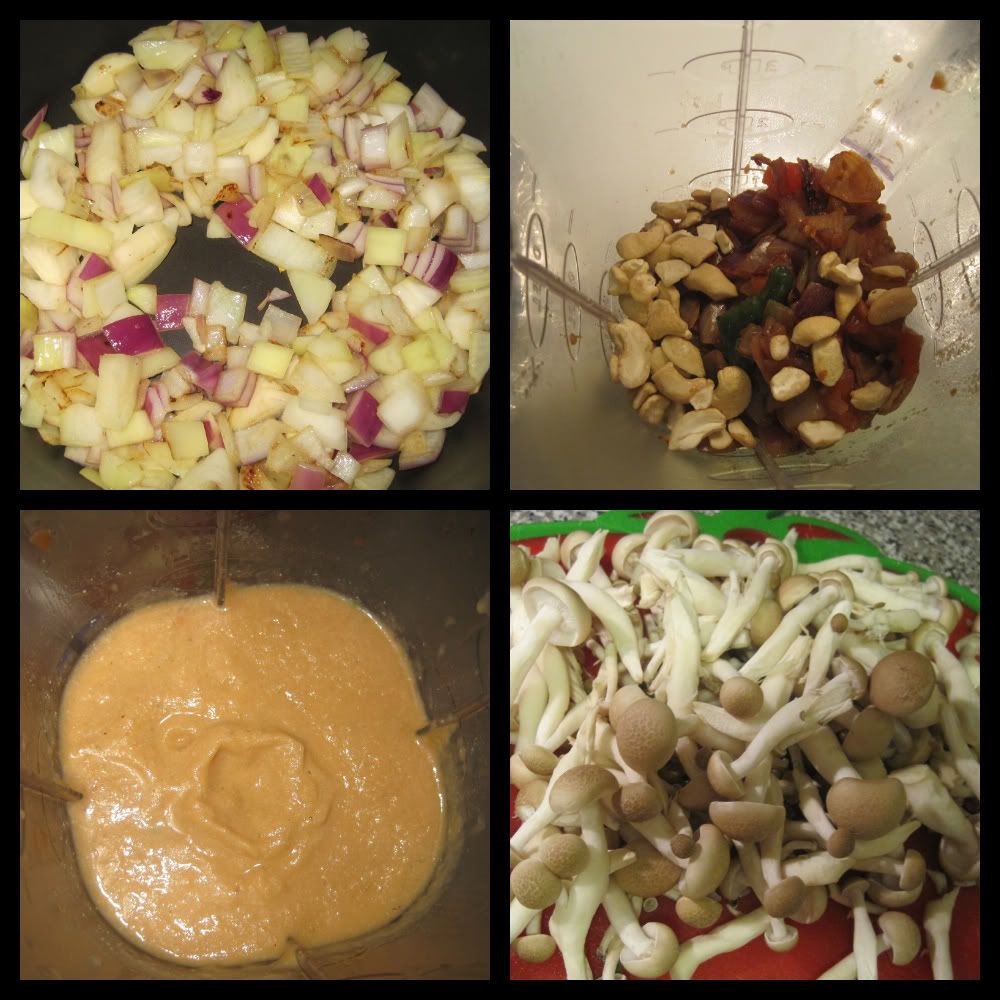 3-Now in the same pan add oil heat it and then add the gar-am mas-ala spices and saute well. Then add the chopped spring onion , onion , curry leaves and saute well.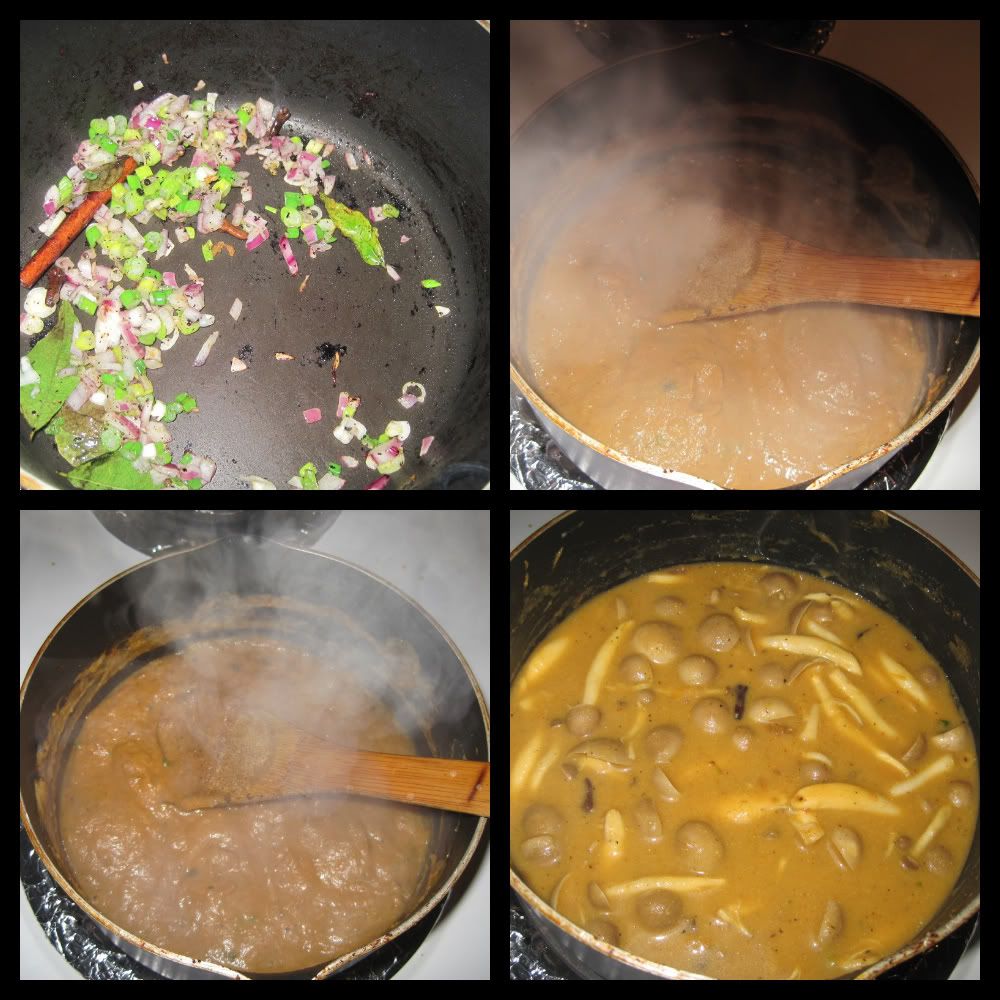 4-Then add ginger garlic paste and saute well. Now add the blended paste and fry until the oil oozes out.
5-Now time to add the main ingredient mushroom and mix well and fry for a min.
6-Now add water according to the thickness u desire. Boil for 6 more min in lower flame by closing lid.
7-Now garnish with chopped coriander leaves and serve hot.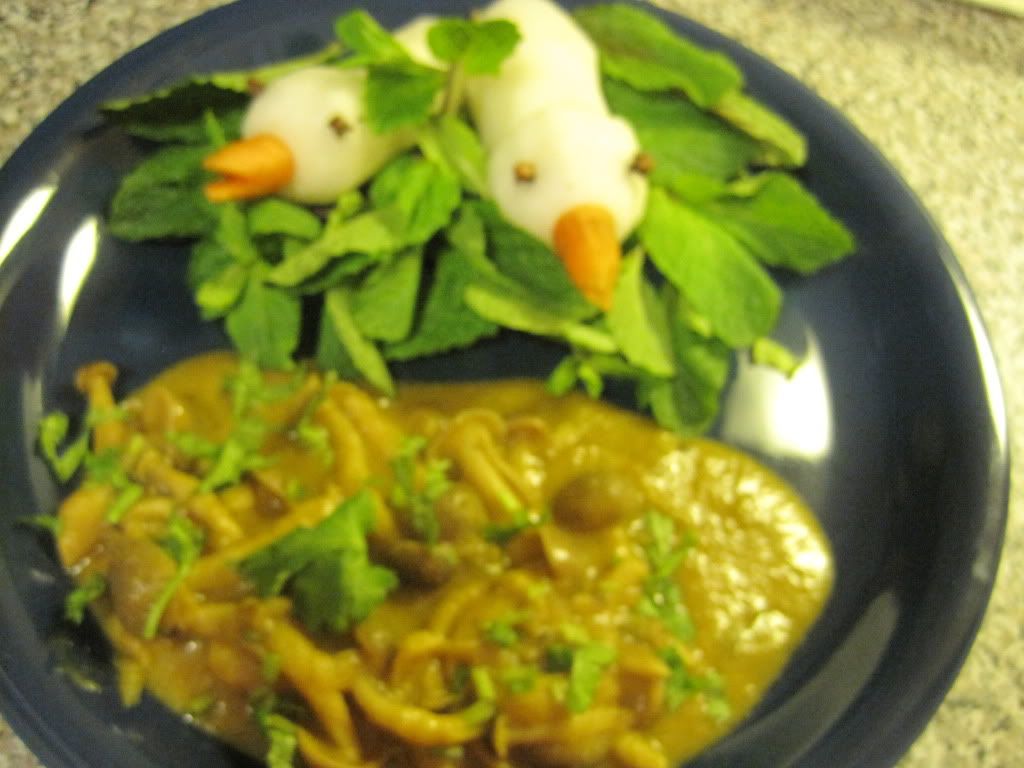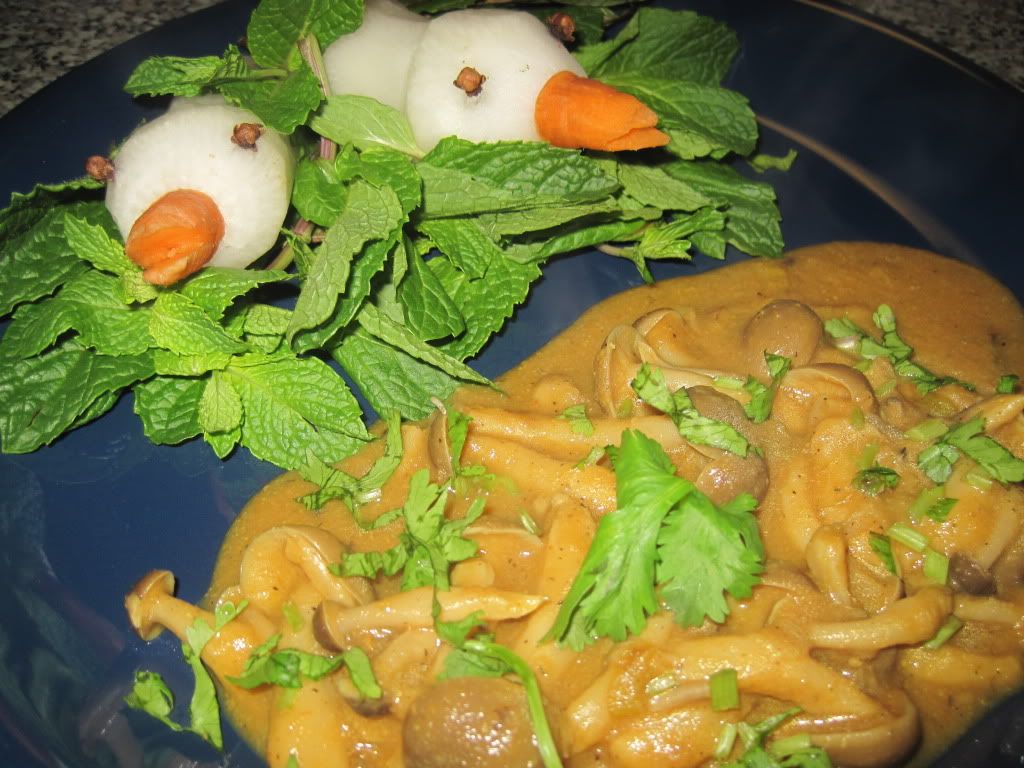 Enjoy the curry with rice and parathas. Spread the lemon before u serve.