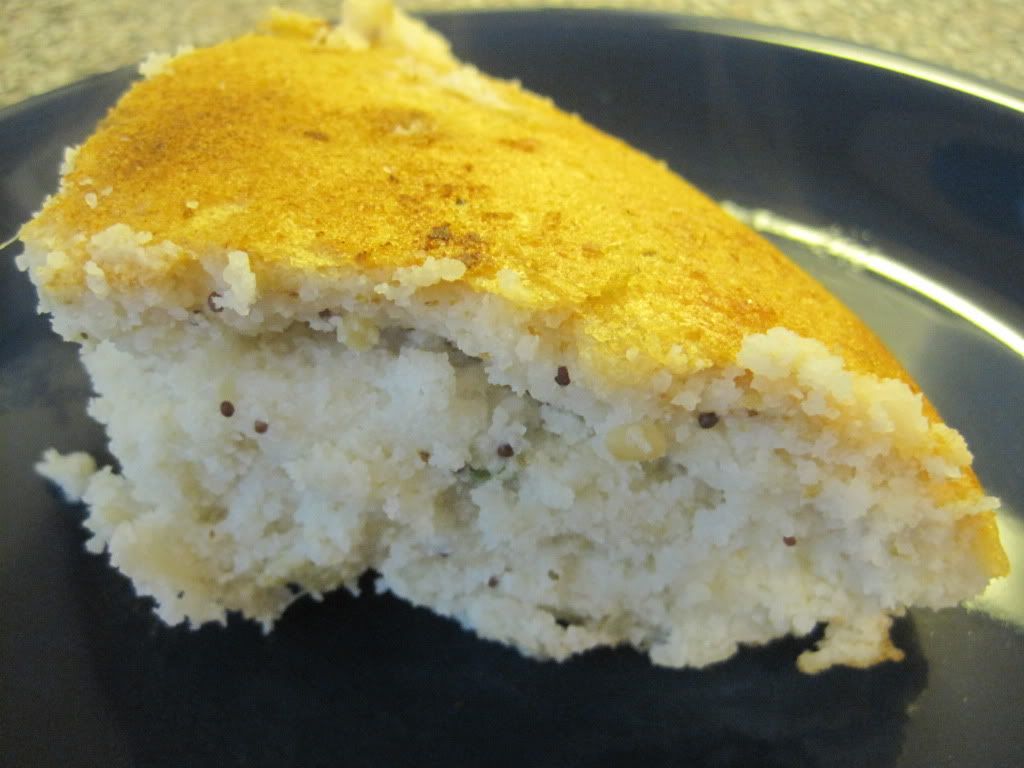 Ingredients:-
Idle Batter- 1 bowl full
Ginger- 1 inch piece Grated or minced
Mustard seeds- 1 tbsp
Urad dal- 2 tbsp
Dry red chili- 4 pieces
Green chili- 2 chopped
Curry leaves- 5 count
Hing- 1/4 tbsp
Salt required
Oil
Procedure-
1-Take a bowl add idle batter and add salt required and mix well.
2-Take a medium size wok and add oil heat it then add all the above ingredients accept idle batter and fry them until the mustard seeds splutters.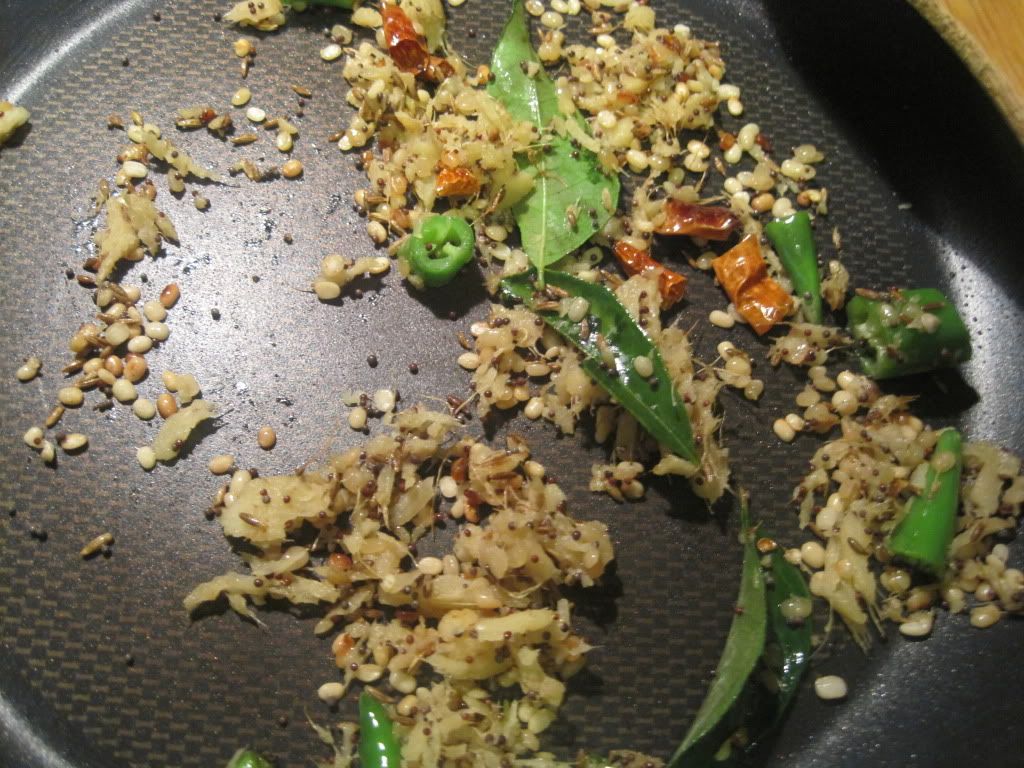 3-Now add this into the idle batter and mix well.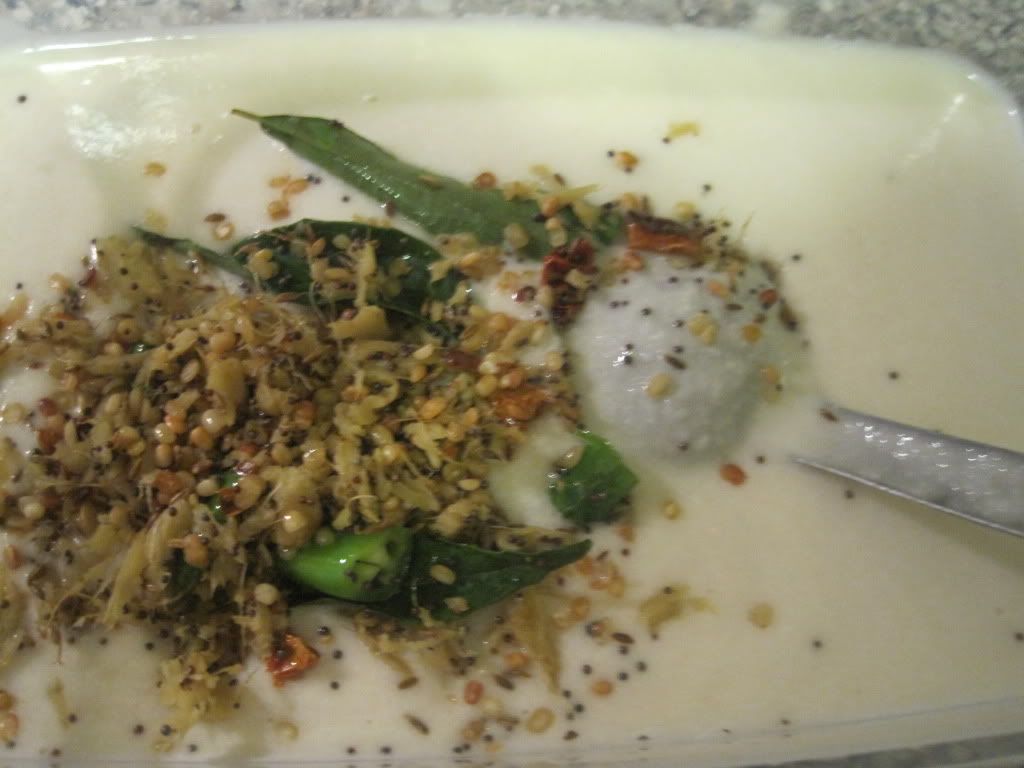 4-Now in the same pan add little oil and pour the idle batter to it and close the lid and cook in simmer so the bottom does not burn.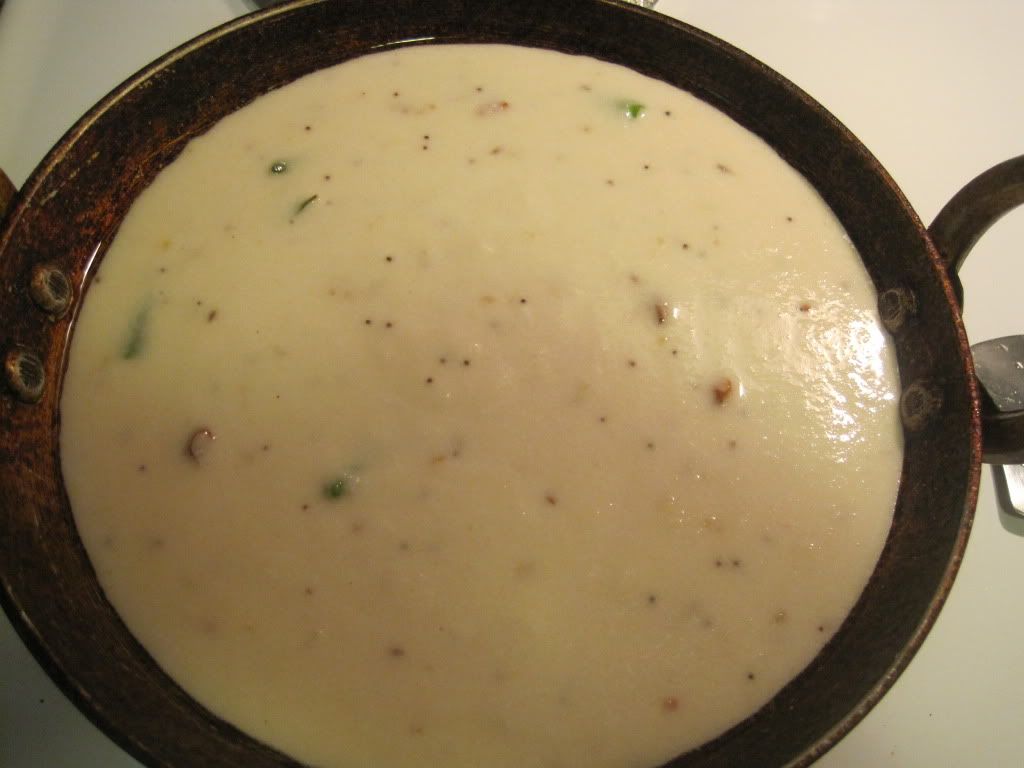 5-Now after 10 min turn over carefully and cook the other side if interested for 5 more min or u can serve it hot as a break fast .