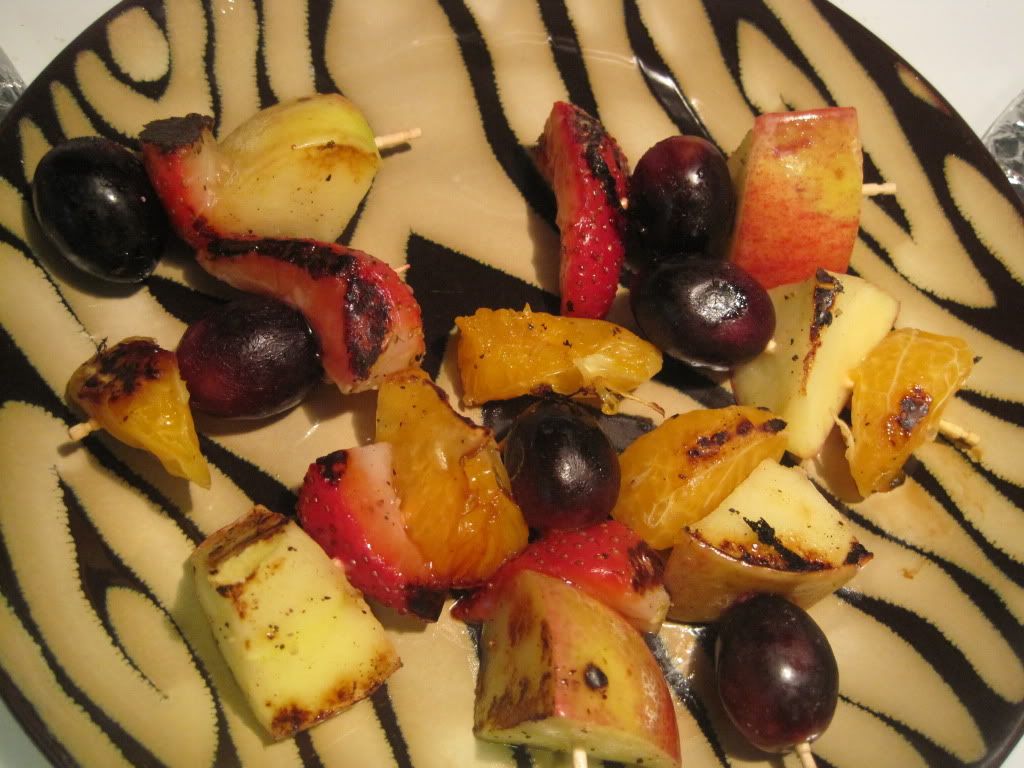 Ingredients:-
Pineapple- 1 cup chopped
Apple- 1 cup chopped
Grapes- 1/2 cup
Straw berries- 1/2 cup chopped
Orange- peeled and cut into halves
Black salt- 1/2 tbsp
Salt- 1/4 tbsp
Pepper- 1 tbsp
Procedure:-
1-First take a bowl add all the chopped fruits and add salt , black salt , pepper and mix well.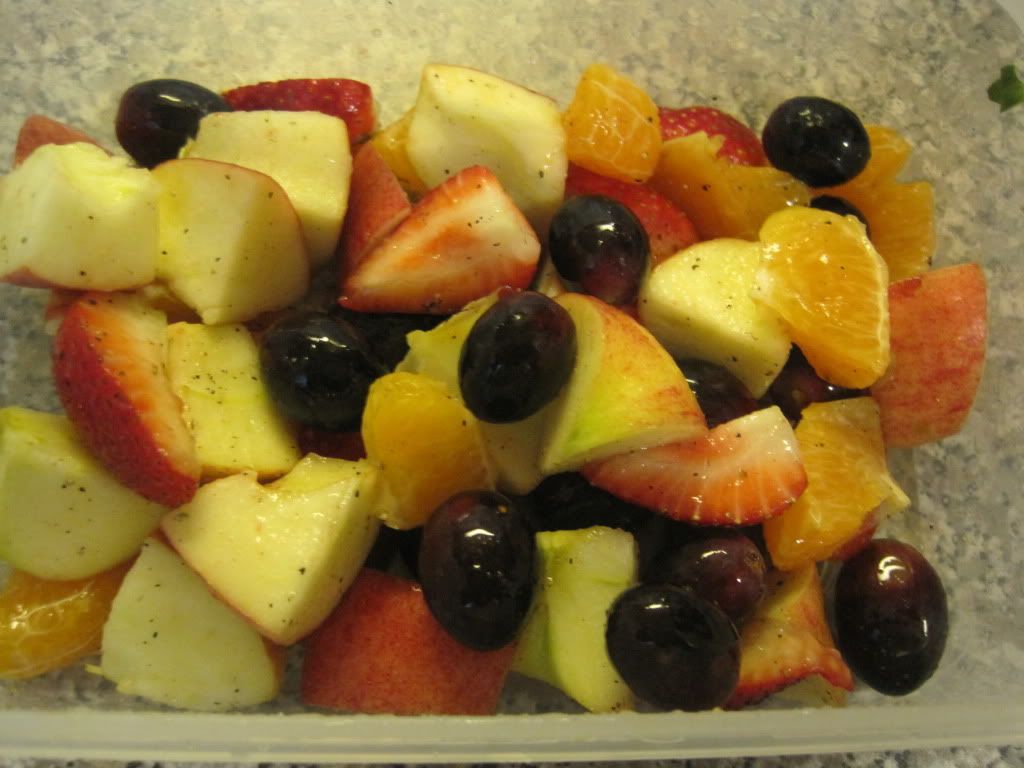 2-Now take tooth picks or any size bamboo stick available and insert these fruits into the stick and fry on the frying pan on simmer.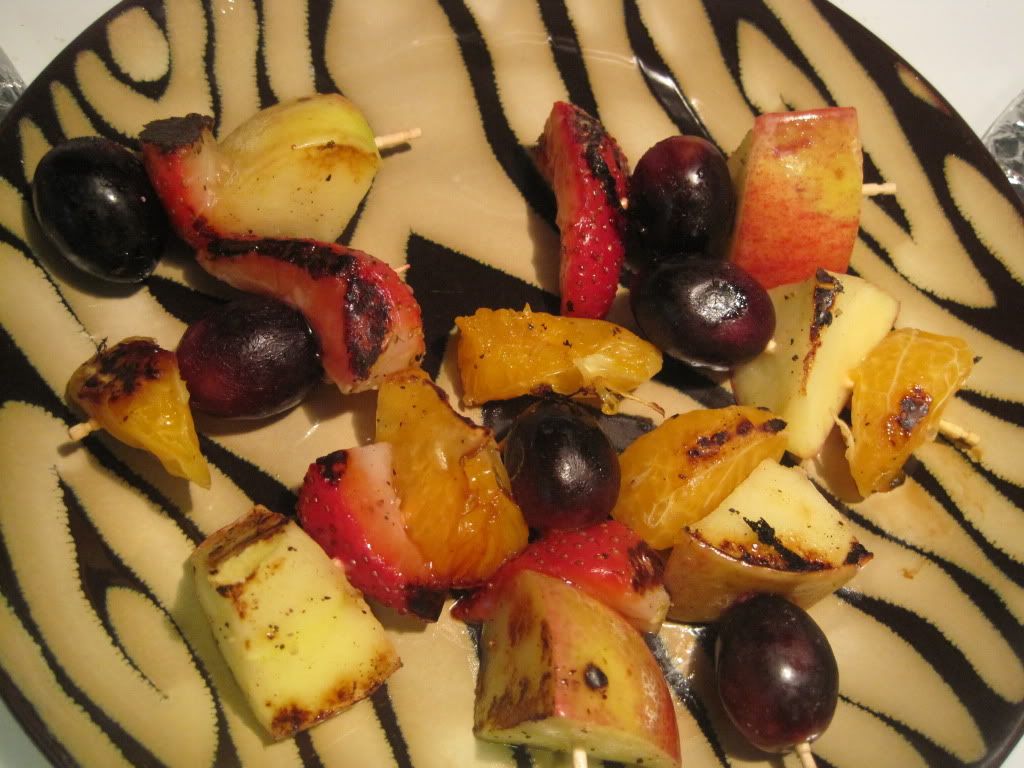 Then these grilled fruits are ready u can also prepare them on griller if u have it. These really tastes good easy to prepare and tasty to eat to. It gives all kinds of different tastes as we mix different kinds of fruits here. as i am using my favorite fruits u can use any fruits u like.