Ingredients:-
White Bread - 6 slices
Grapes- 1/2 cup chopped
Apple - 1/2 cup chopped
Orange - 1/2 cup chopped
Cashew paste- 1/2 cup
Sugar- 1 tbsp
Butter- 1 tbsp at room temprature
Procedure:-
1-First take a bowl add all the fruits, sugar and cashew paste and mix well.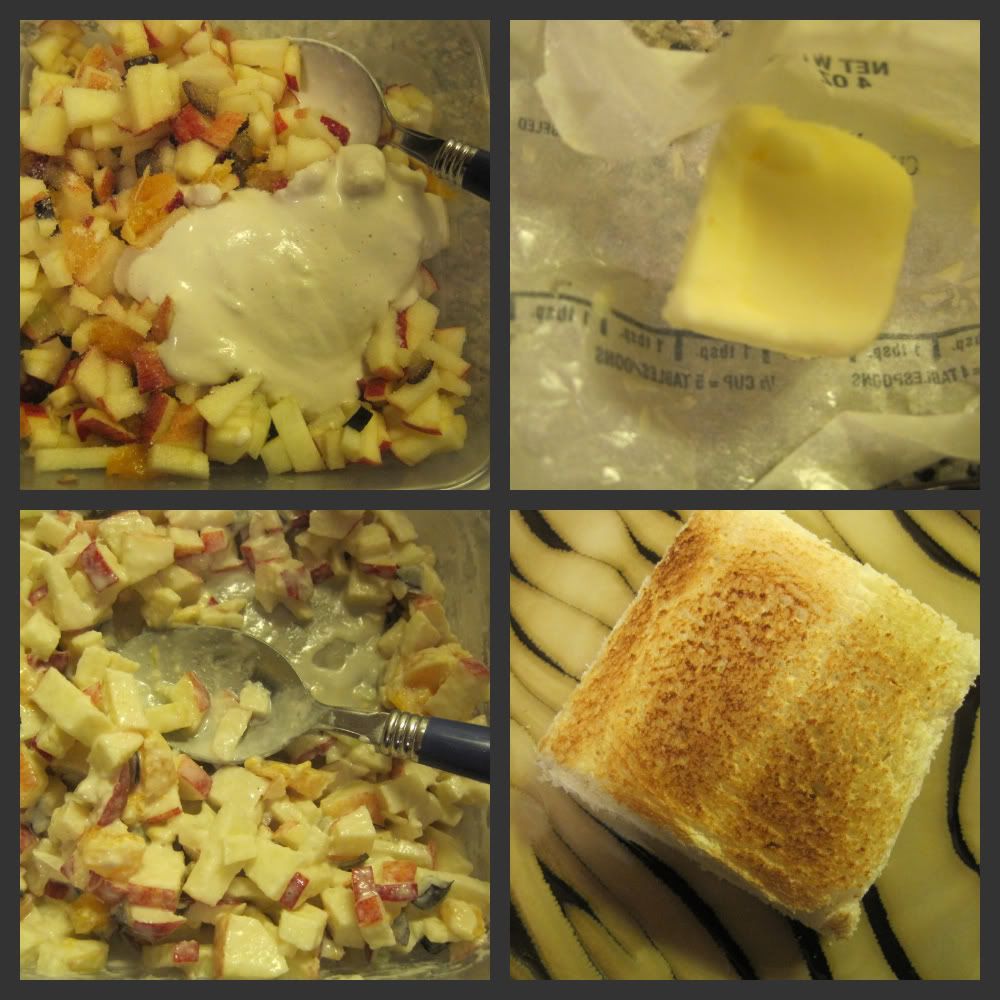 2- Toast the bread and remove the edges and apply butter on both the slices and add the fruits and close the bread and cut at the center in triangle shape and serve it.
This can be your perfect breakfast and we are using fruits here which is good for health too. It is really crispy and yummy. If u r not interested u can avoid toasting the bread. I love toasting bread so i made it in my own way. U can modify it also by using strawberries, banana and any kind of fruits too.