Bhendi-1/2 lb(okra)
Curd-1 cup
Coriander leaves chopped
Mustard seeds-1/2 tbsp
Zeera-1/4 tbsp
Hing-a pinch
Green chillis-2 chopped
Curry leaves-5 count
Fenugreek seeds-a pinch
Oil-1 tbsp
Salt to taste
Chilli powder-1/4 tbsp

Procedure:-
*First wash okra add wipe out the water on bhendi and cut them in pieces.now take a frying pan add 1 cup of oil and fry the bhendi till golden colour and keep aside. U can also deep fry them.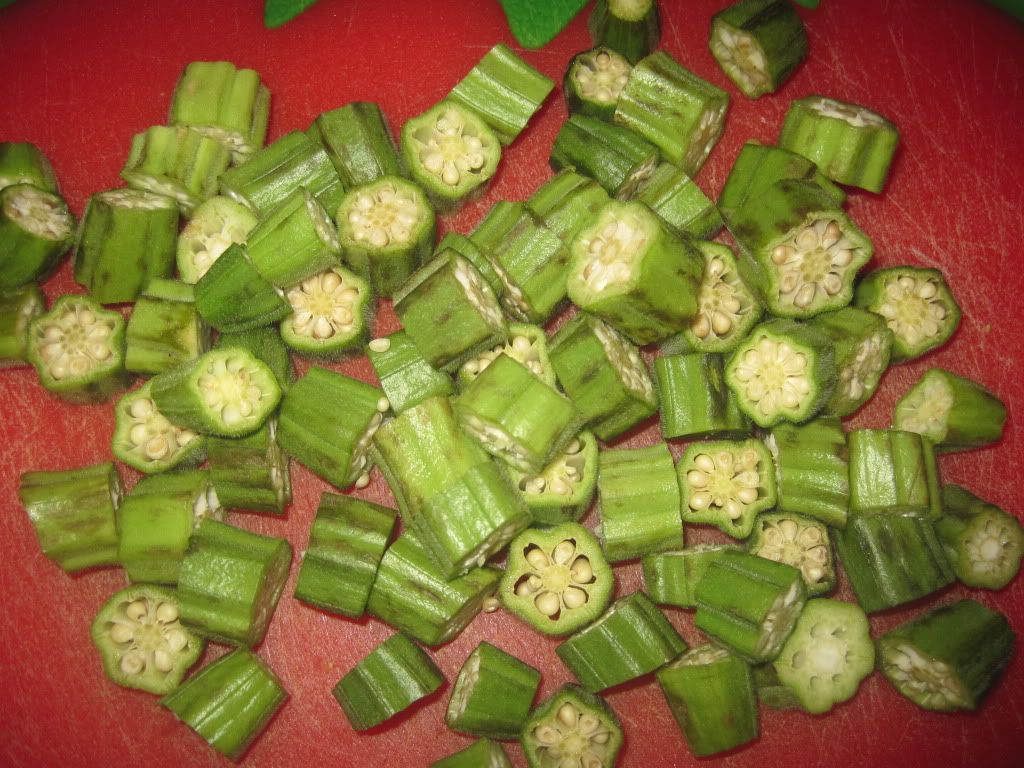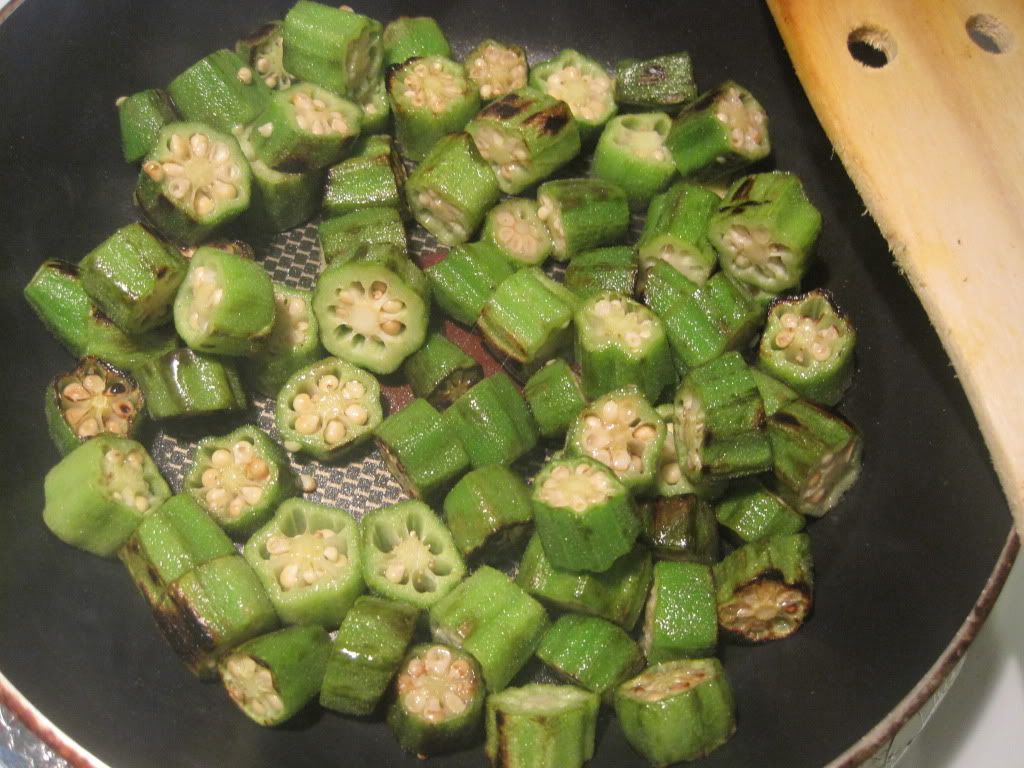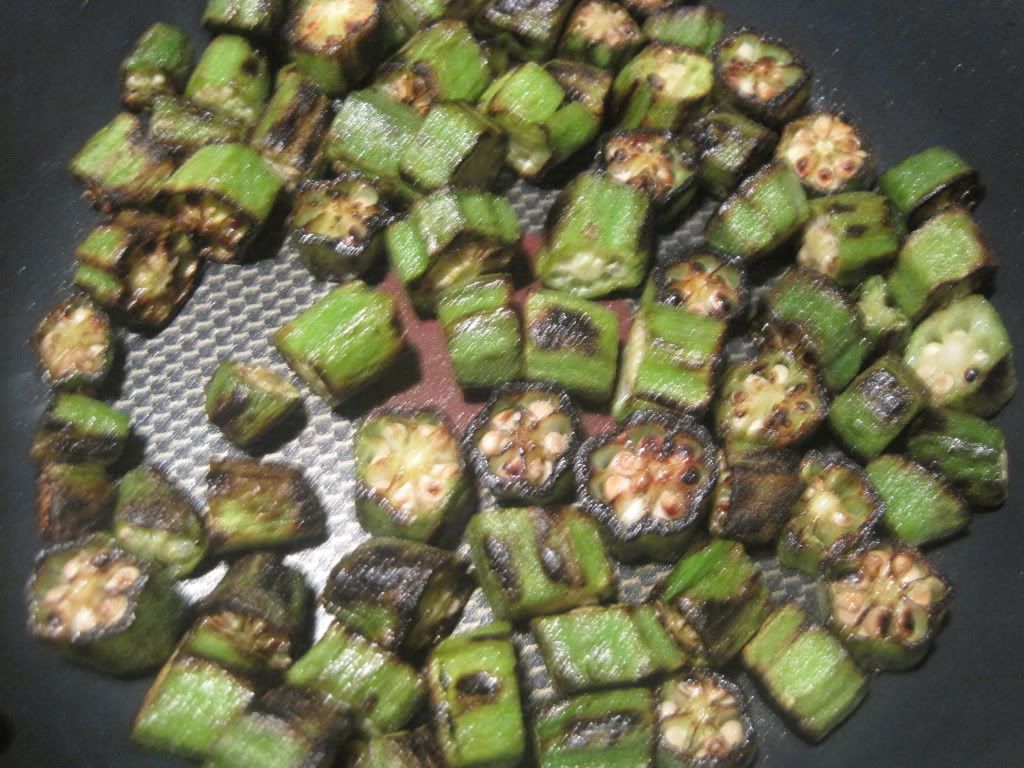 *Now take the fresh curd in a cup and beat it and now add salt accordingly and chilli powder also in the curd and mix it well.
*Now take a pan add 1 tbsp of oil and add mustard seeds , zeera, hing, curry leaves, green chilli pieces, fenugreek seeds and fry them then add all these in the curd and now add the fried bhendi and coriander leaves in curd and mix well.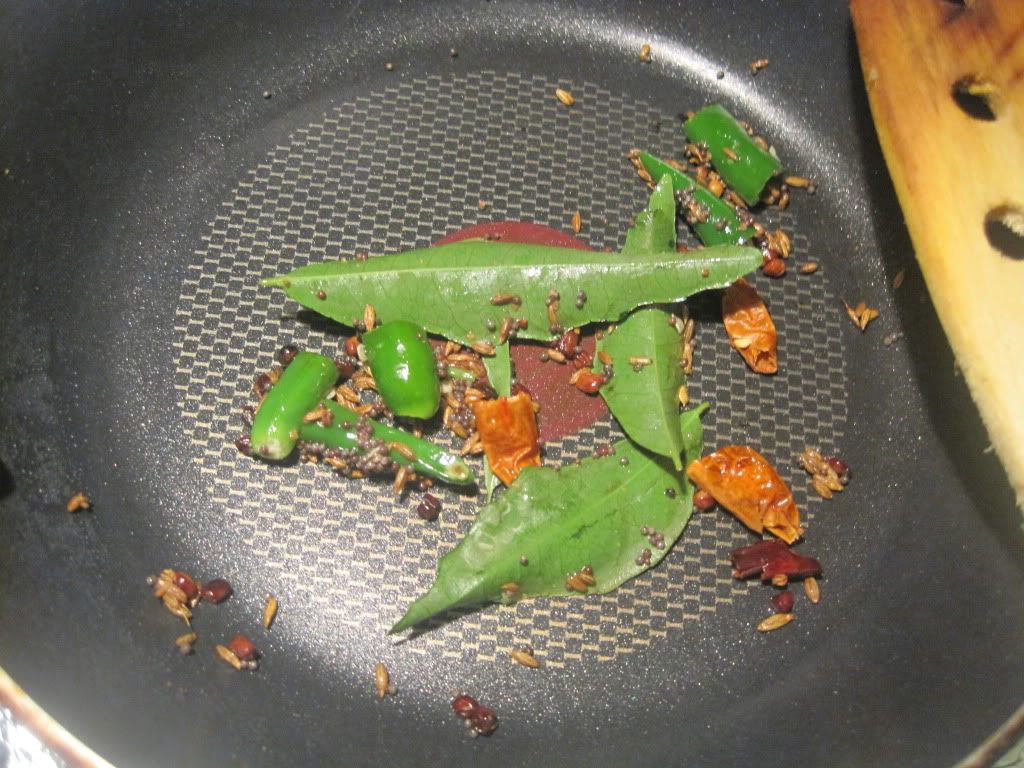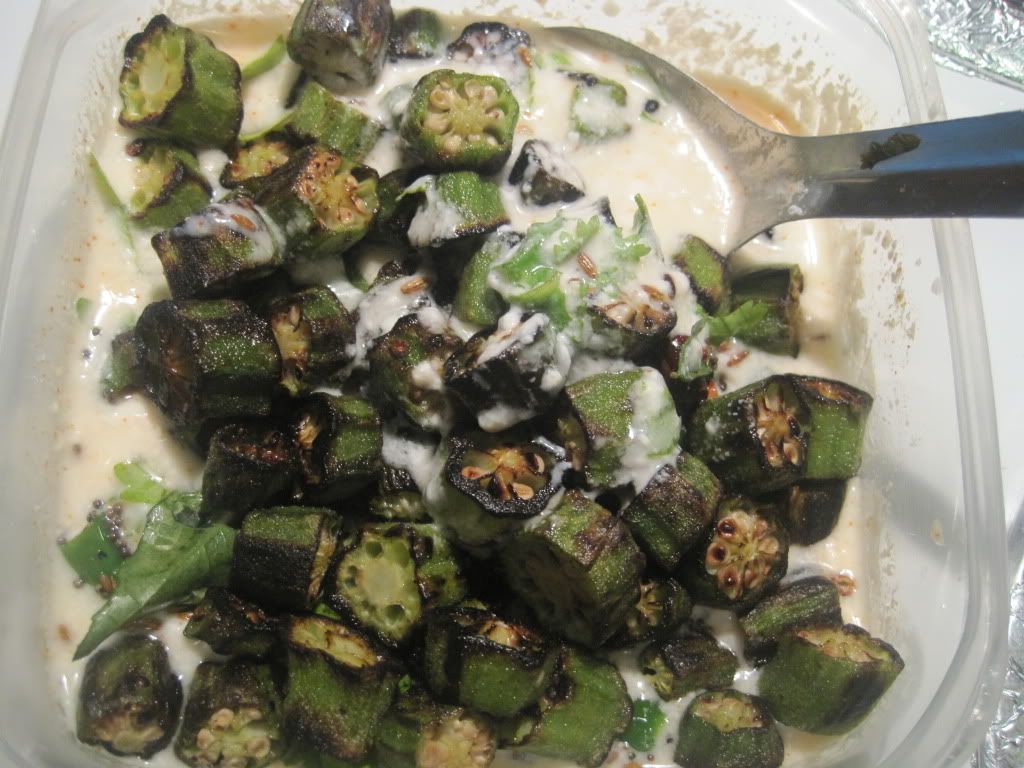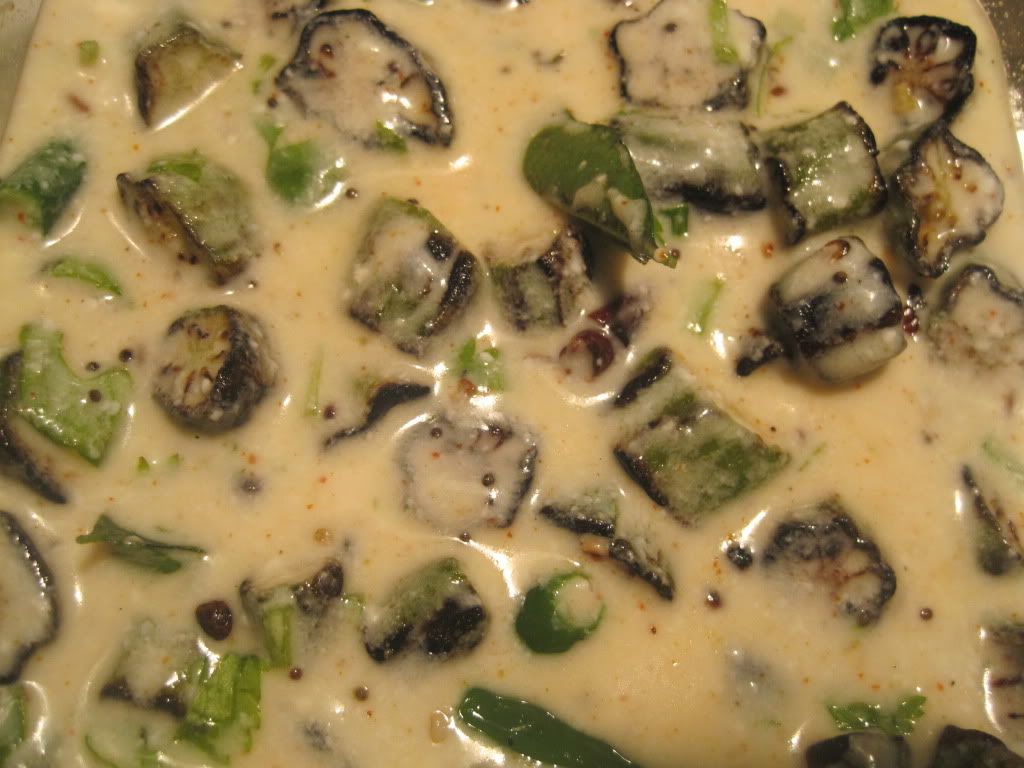 Now its ready to serve with rice.....