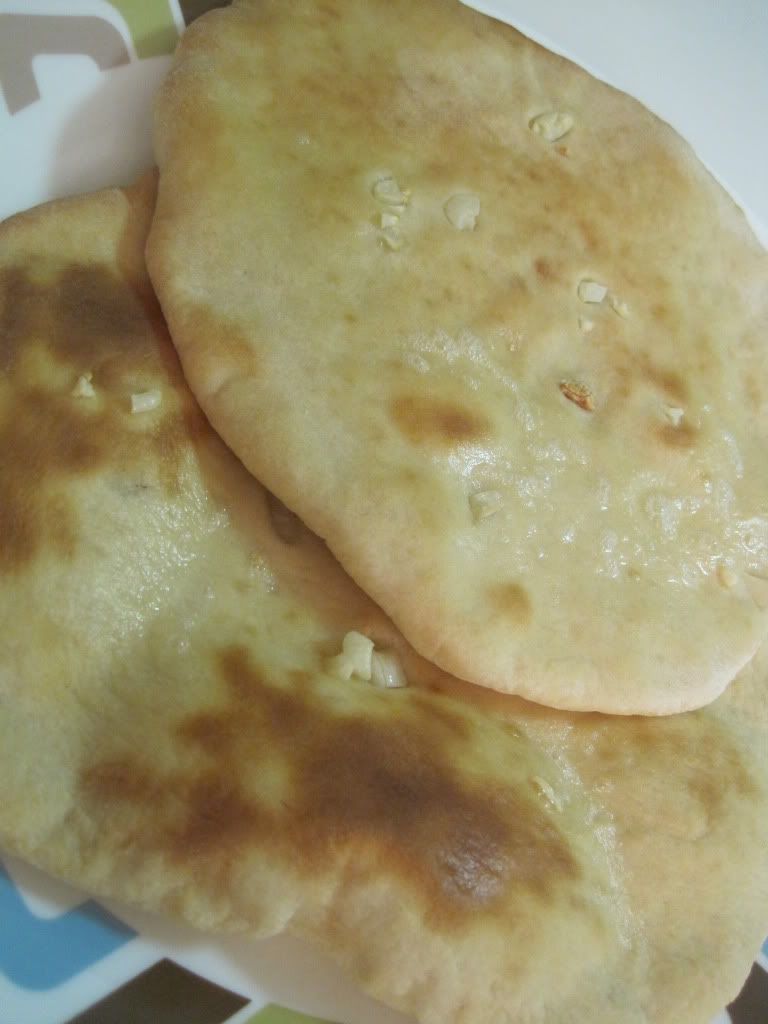 Ingredients:-
All purpose flour - 2 cups
Warm Water - 2/3 cup
Yeast - 1tbsp
Salt to taste
Sugar - 1tbsp
Oil - 2 tbsp
Butter
Garlic cloves cut into tiny pieces
Procedure
-
1-First add the flour in a bowl and also add salt and sugar to it and cooperate it.
2-Now add yeast in the warm water and sit aside for 5-6 min.
3-Now add the water to the flour and mix properly and knead the dough.
4-The dough should be very soft n sticky. Then it is the correct process to make the naan.
5-Now add oil on top of it and knead it once again and cover it with damn cloth and keep it aside for 30 min.
6-Now u can see that the dough will be increased into double of its size.
7-Now knead it once again and make it into equal size bolls and roll them evenly and now place the garlic pieces on top of it and press them gently.
8-U may bake them or even fry them on u r pan. When it is fried on one side then turn it over to another size and apply butter to it and serve hot.
These naan tastes good with chole and butter chicken and even with palak paneer. Try this friends and enjoy the recipe.