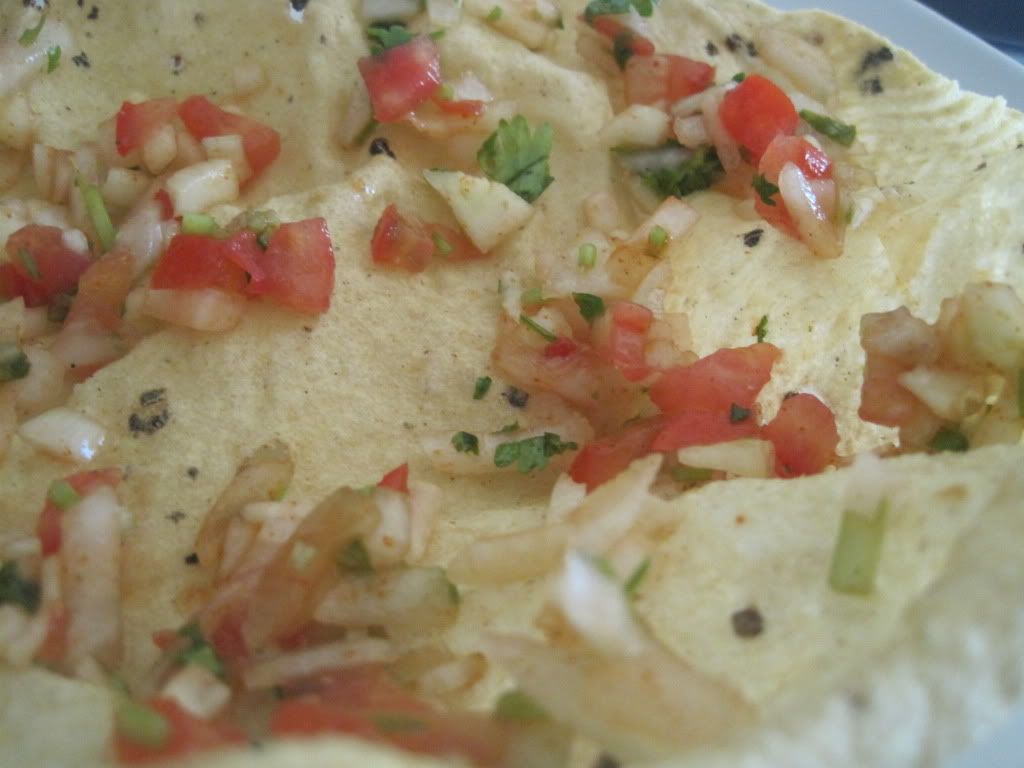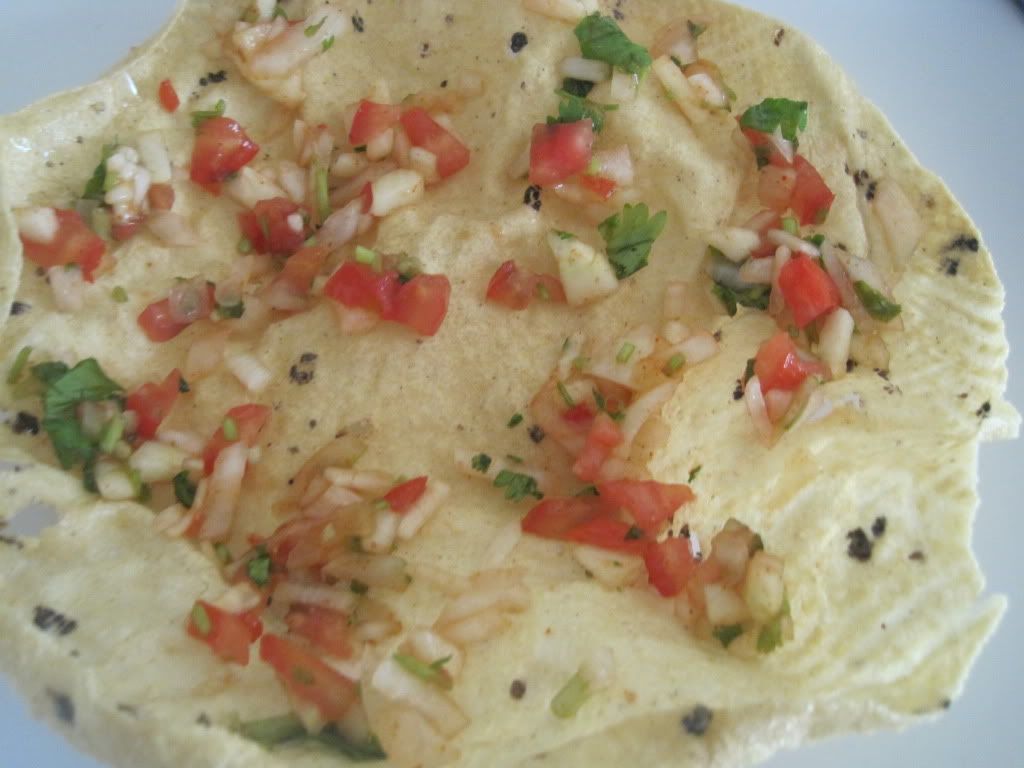 Ingredients:-
Papad of u r choice - 2 (zeera papad or lizat papad)
Onion - 1/2 chopped finely
Tomato - 1/4 cup chopped finely
Cilantro - chopped finely
Green chili - 2 optional
Cucumber - 1/4 cup finely chopped
Chili powder - 1/4 tbsp
Salt to taste
Lemon - 2 tbsp
Tomato ketchup - 1 tbsp
Pepper - 1/4 tbsp
Black salt - 1/4 tbsp
Procedure:-
1-First deep fry the papad or micromave the papad for 1 min by spraying oil on both sides of the papad. This gives u the effect of deep fry.
2- In a bowl mix all the above ingredients together in a bowl and spread this mixture on the top of papad and serve it.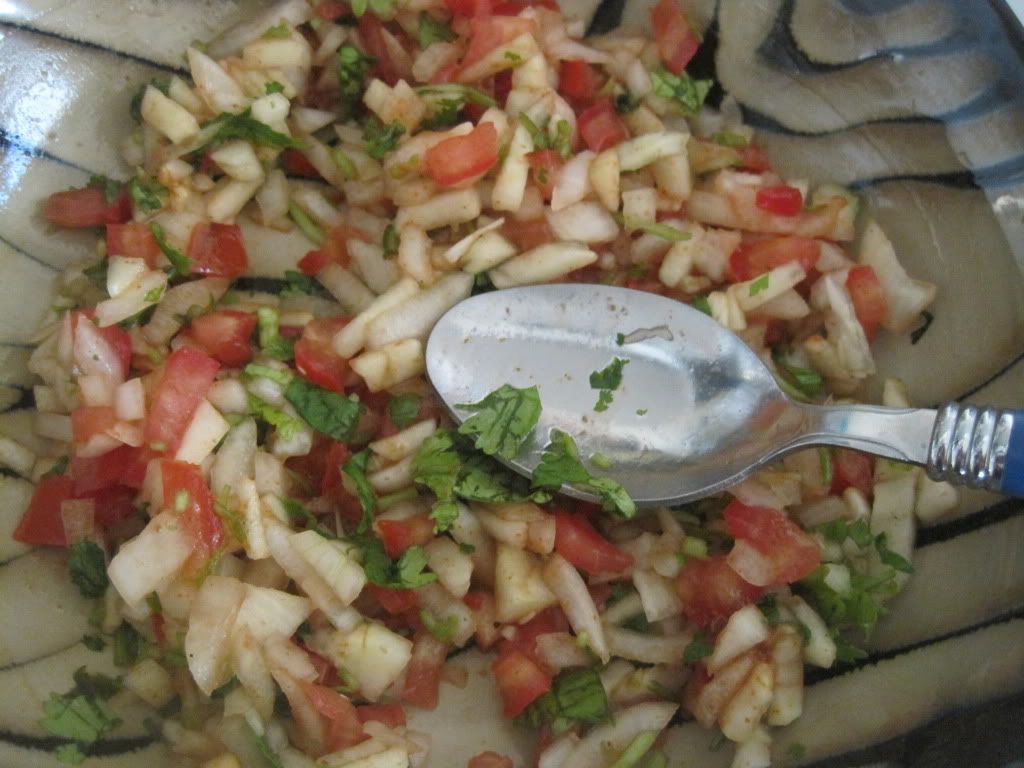 This is an lovely appetizer and one of my favorite. Serve this to u r guests and they will enjoy it surely.