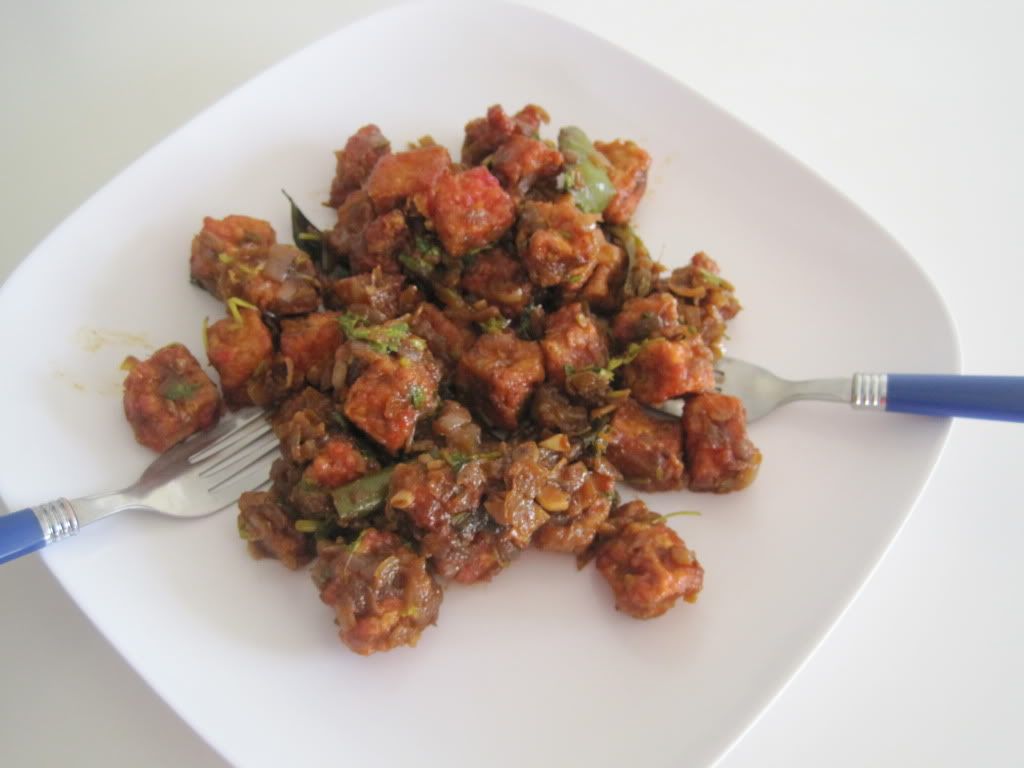 Ingredients:-
Tofu - 1 pack cut into cubes or paneer,chicken,mutton, cauliflower can also be used.
All purpose flour- 3 tbsps
Corn starch or flour - 2 tbsp
Salt to taste
Food red color - a pinch
Soy sauce - 1 tbsp
For gravy:
Onions - 2 finely chopped
Green chilis - 3 diced
Ginger - 1 inch piece chopped
Garlic - 1 inch piece finely chopped
Curry leaves - 5 count
Cilantro/coriander chopped
Soy sauce - 2 tbsp
Chili sauce - 2 tbsp
Vineger - 1 tbsp
Tomato sauce - 2 tbsp or according to taste
Procedure:-
1-First mix the ingredients in a bowl by adding tofu and keep aside for 5 min. Be careful it may break while mixing.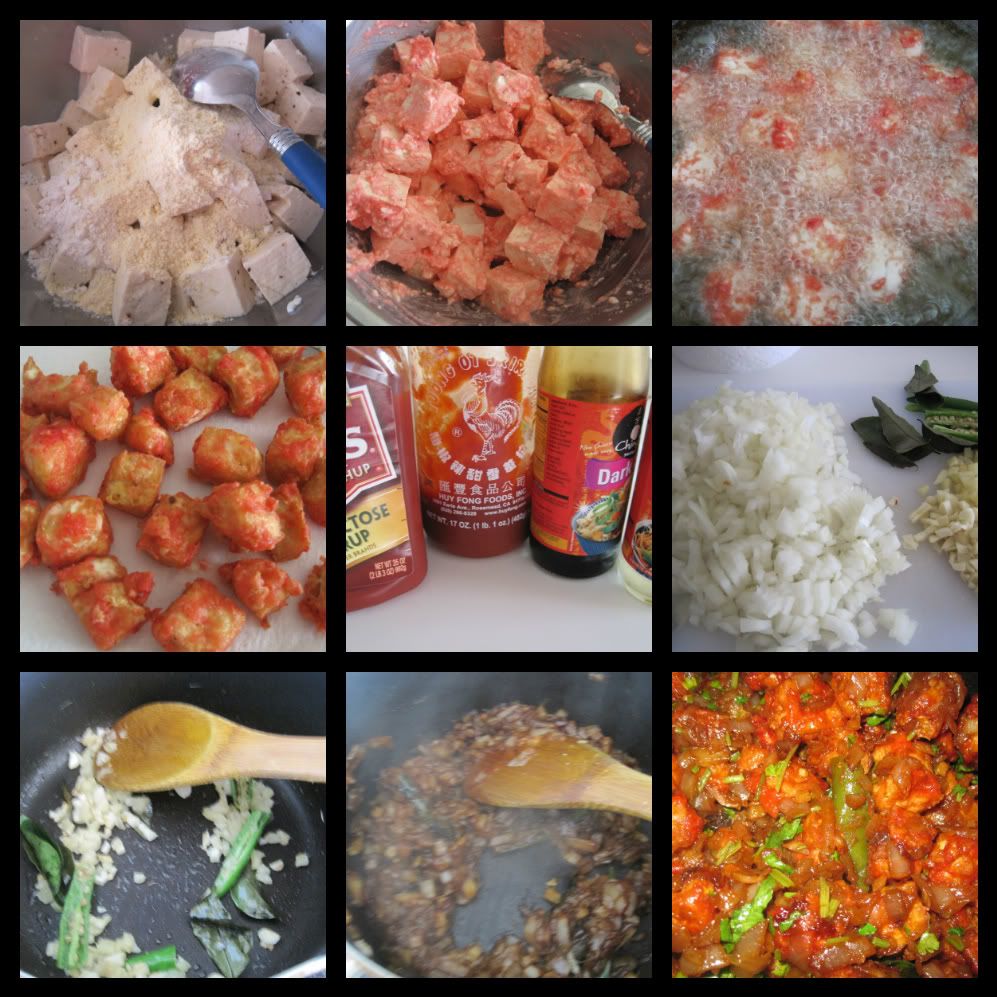 2-Now take oil for deep fry and heat it and fry the tofu until cooked well.
3-Now in a pan add oil and green chilis,garlic, curry leaves and ginger and saute for a min when they r cooked well. Add onions and saute for a min or 2.
4-Now add the sauces and saute well. Then add the cooked tofu and give a mix and keep it for a min or so and off the stove. Garnish with coriander leaves.