Hi friends this recipe is very easy and also very new to many people. This is actually prepared from the front legs of the shrimp. We used to prepare this in india by my mother in law. At first i feared to taste this but now i and my hubby love them. Just have this as a snack and serve hot. This shrimp i used is fresh and the whole one i cleaned it by my self and i bought them from h-mart.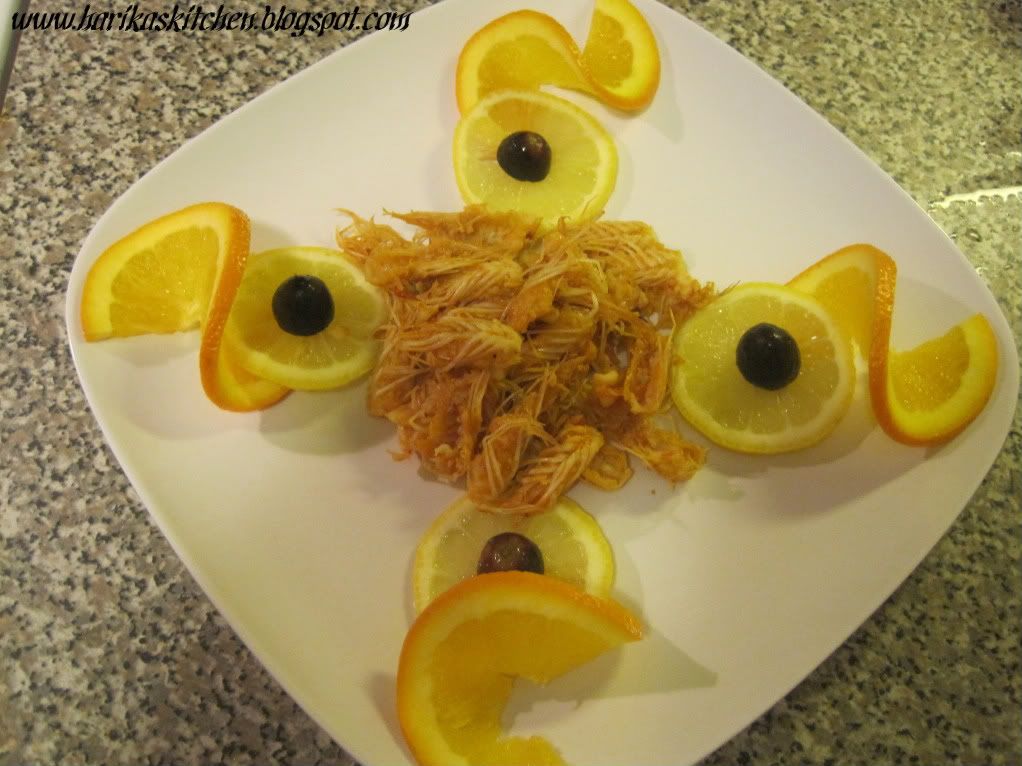 Ingredients:-
Shrimp legs- 20 count
Masala powder- 1 tbsp
Turmeric powder- 1/2 tbsp
Salt to Taste
Procedure:-
First clean the shrimp and remove the shell and the waste present at the back of the shrimps head and use the under part of that which tastes crispy . Just add oil on the pan and heat it then add these front legs , salt , Turmeric and masala powder and few drops of water and cook for 5 min and serve hot as a snack.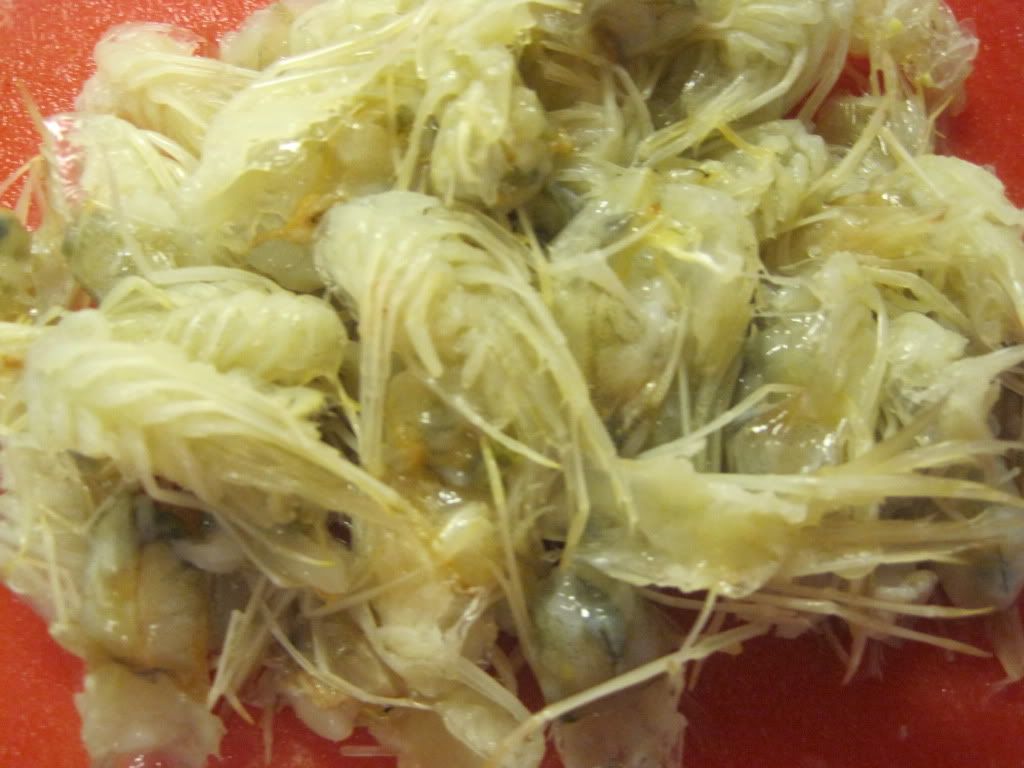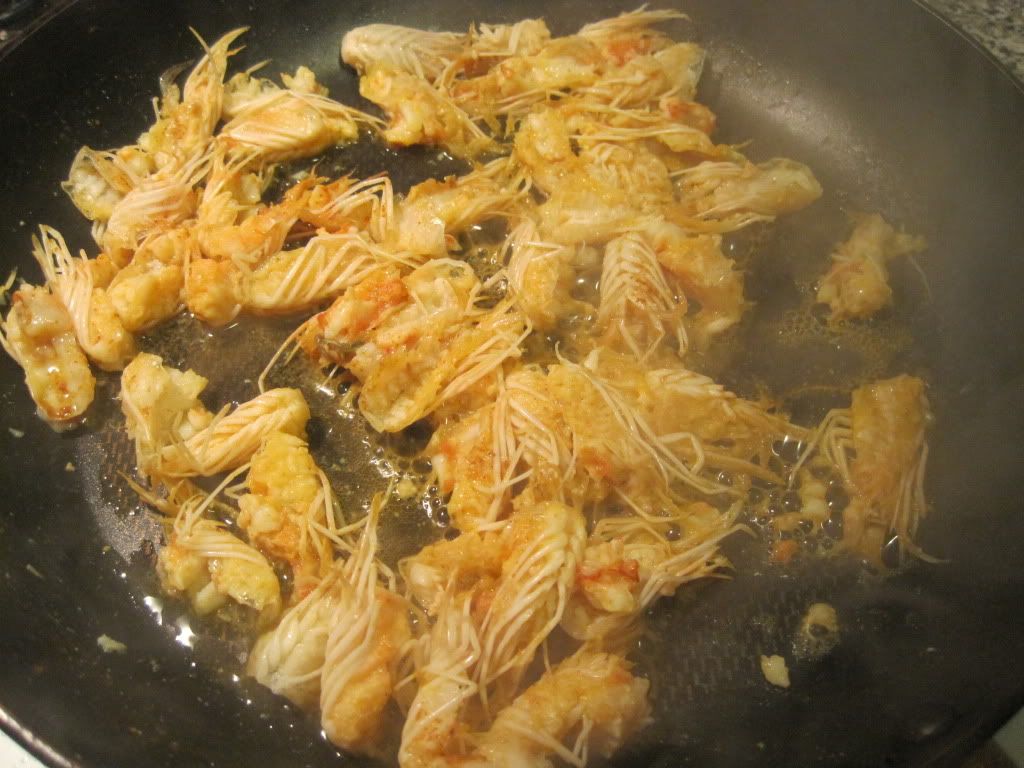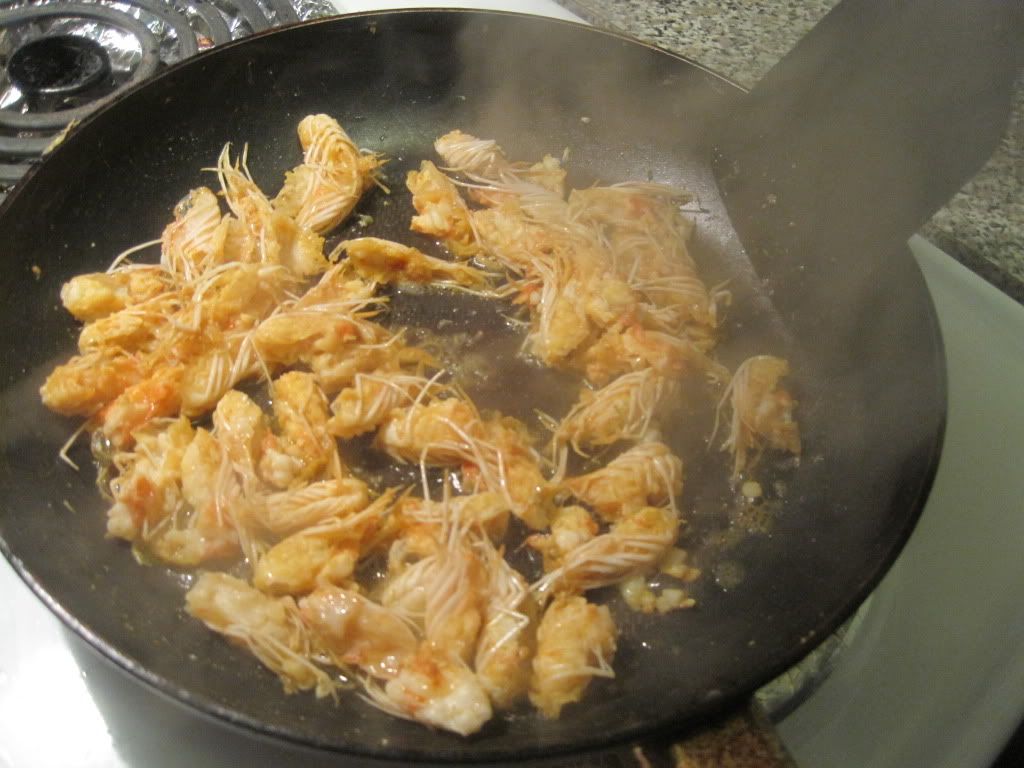 Trust me its tastes awesome.