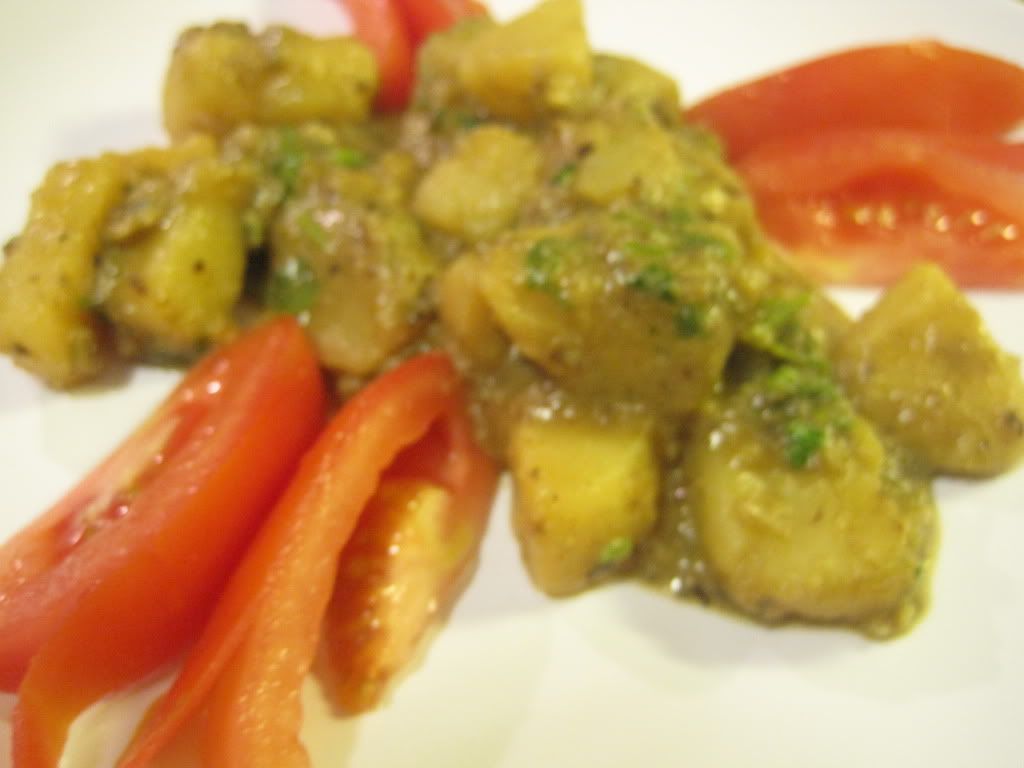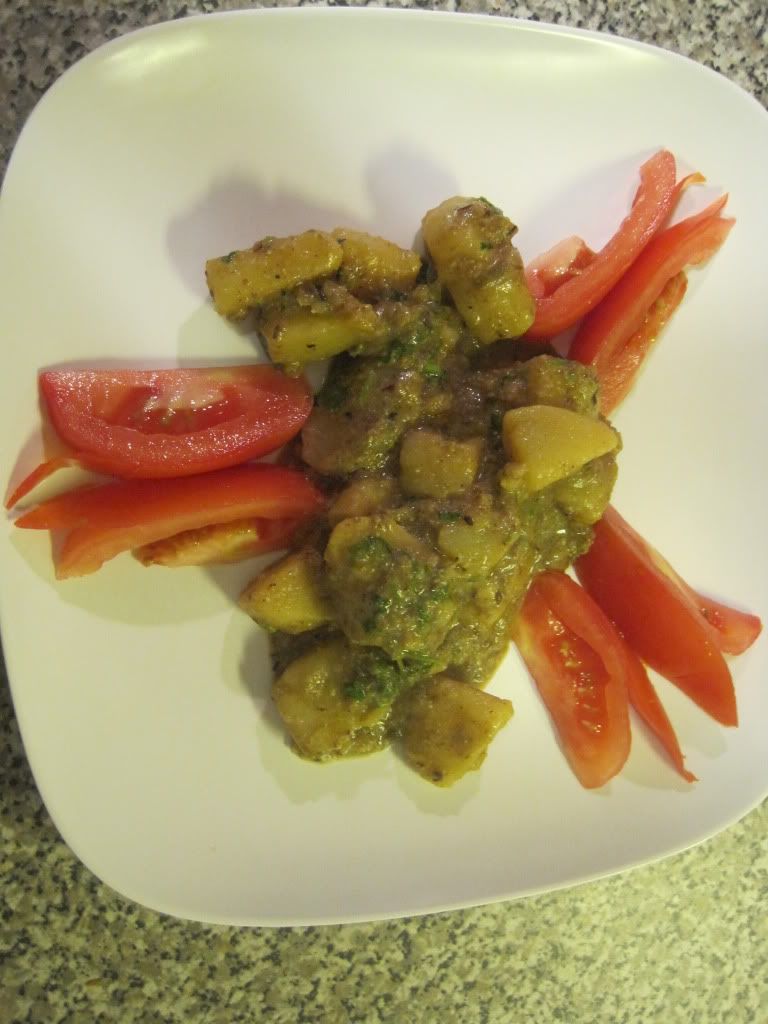 Ingredients:-
Potatoes - 3 boiled and peeled
Green chili - 2 sliced
Onion - 1 large finely minced
Cumin seeds - 1 tbsp
Curry leaves- 5 count
Ginger garlic paste- 1 tbsp
Coriander powder - 1/2 tbsp
cumin powder- 1/2 tbsp
Turmeric- 1/2 tbsp
Chili powder- 1/2 tbsp
Cilantro finely chopped
For masala:-
Cashew- 5 tbsp
Coconut grated- 1/2 cup
Dalchin- 1 inch piece
Cardamoms - 3 count
Cloves- 3 count
Star anise- 1/2 piece
Khas Khas- 3 tbsp
Procedure:-
1-First make a fine paste of all the masala ingredients and keep aside.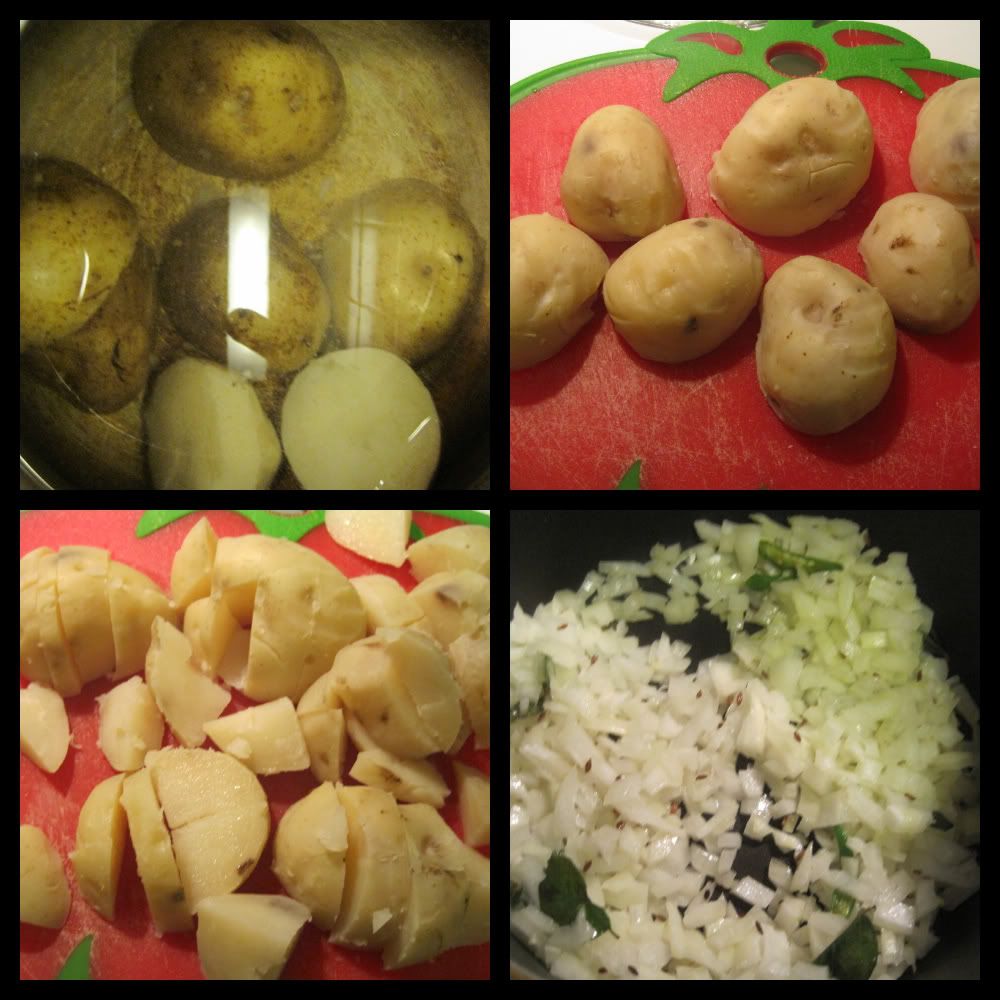 2-Now take a medium size pan and add oil heat it then add the green chili, curry leaves and onions and Saute well then add ginger garlic paste and fry until golden brown color.
3-Now add the masala paste and saute well for 7-8 min. The indication for the correct stage is the oil oozes out of the masala and starts looking like this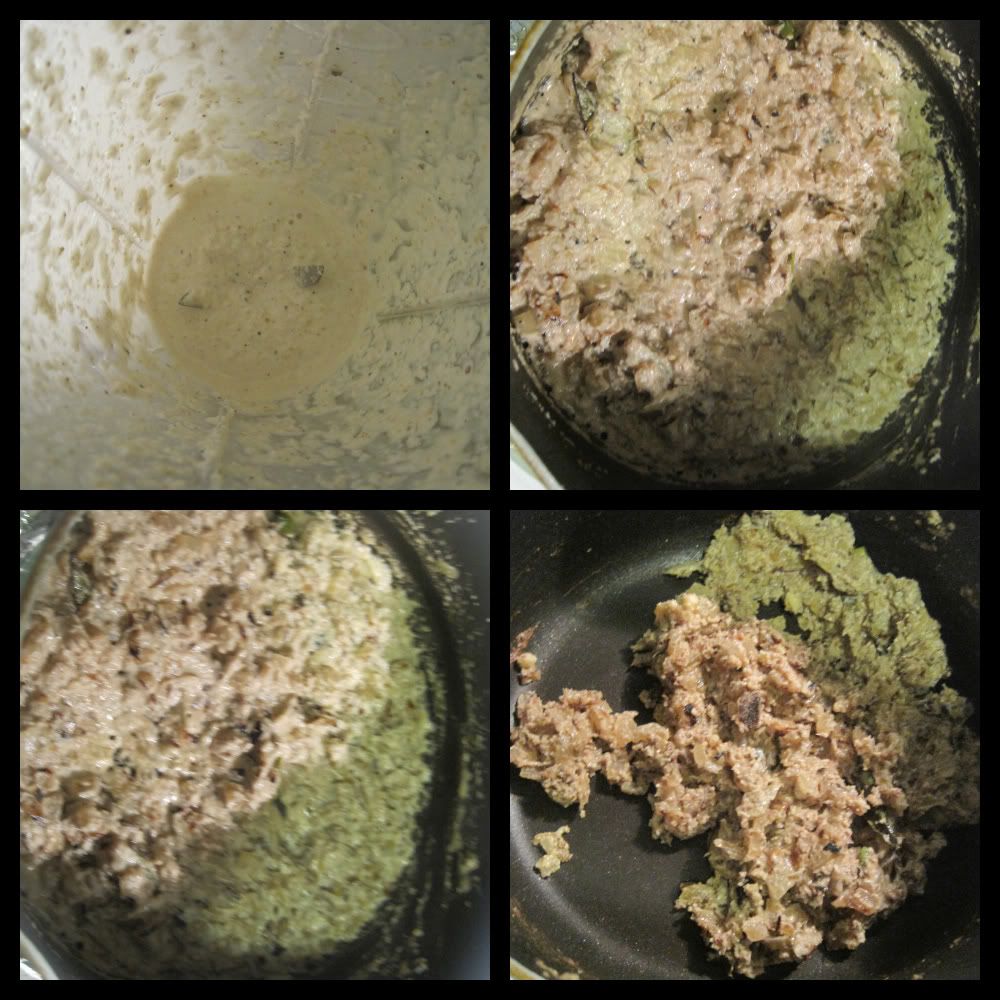 4-Now add the Coriander powder, chili powder, salt, turmeric, cumin powder and mix well. Then add water according to the gravy u want.
5-Now boil the gravy for 3 more min by closing the lid. The whole process must be cooked in the low flame. Other wise the masala may burn and makes your curry bitter. so avoid that.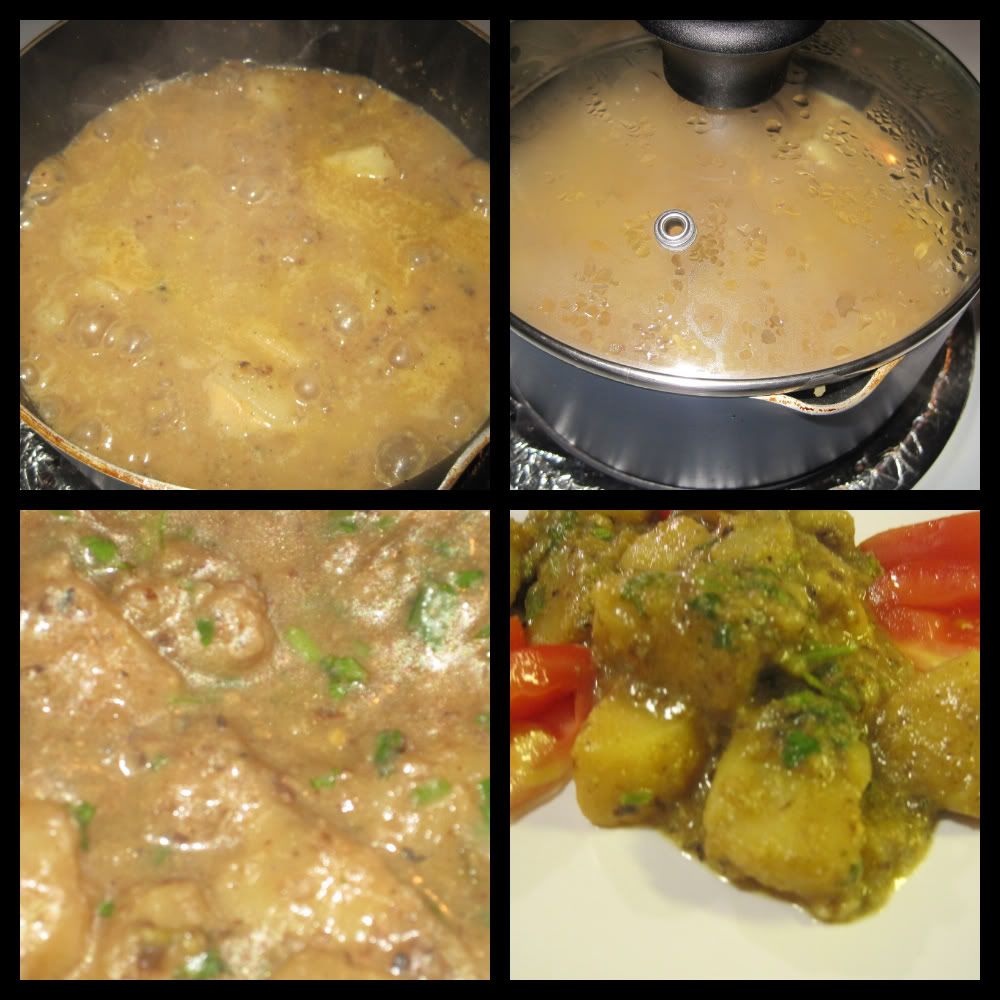 6-Now take the potatoes and cut them into cube shape .
7-Now add these chopped potatoes to the gravy and close the lid and cook for 5 more min and then garnish with cilantro. And now the kurma is ready serve this with rice/chapathi......enjoy the curry really yummy.