This asparagus is without calories it tastes very good. You can have them as a side dish for meal. Try this kind of veggies they are also good for health.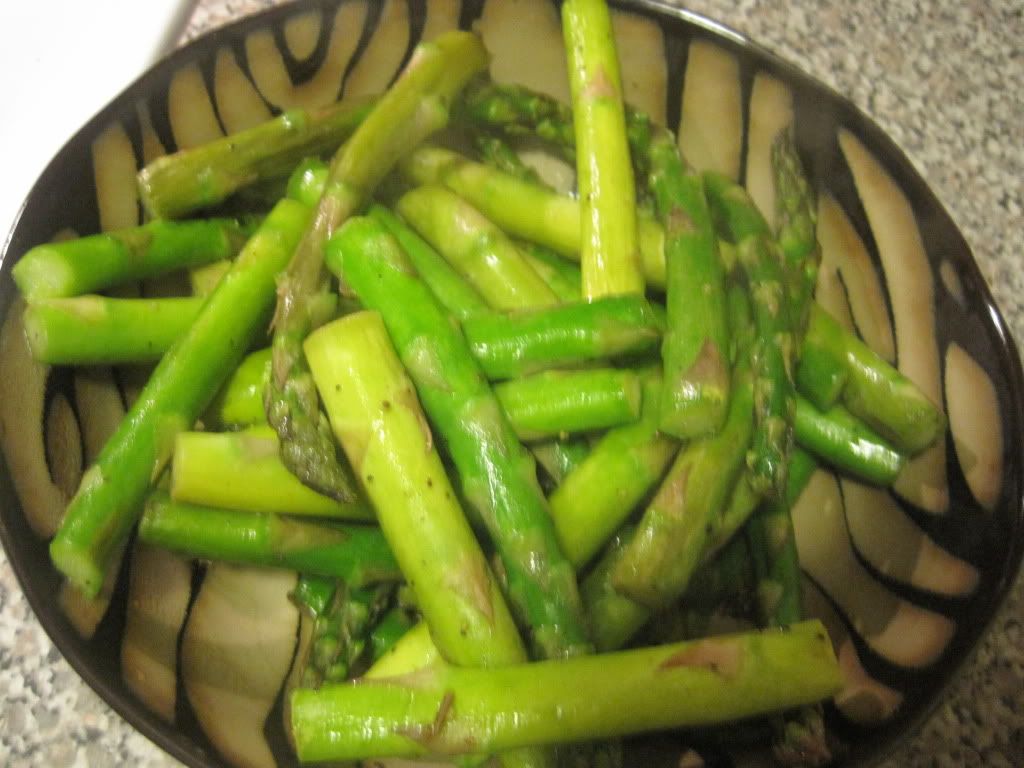 Ingredients:-
Asparagus- 1 bundle fresh
Salt to Taste
Pepper- 1/2 tbsp
Oil - 1tbsp
Lemon- 1 tbsp
Procedure:-
1-First clean and cut the base of the each asparagus 1/3 rd inch and cut them at the center.
2-Now take a pan add oil heat it then add the asparagus pieces and add salt and pepper and toss well.
3-Now close the lid and steam it at simmer for 5 min and it is ready to eat. Don't over cook it does not tastes good.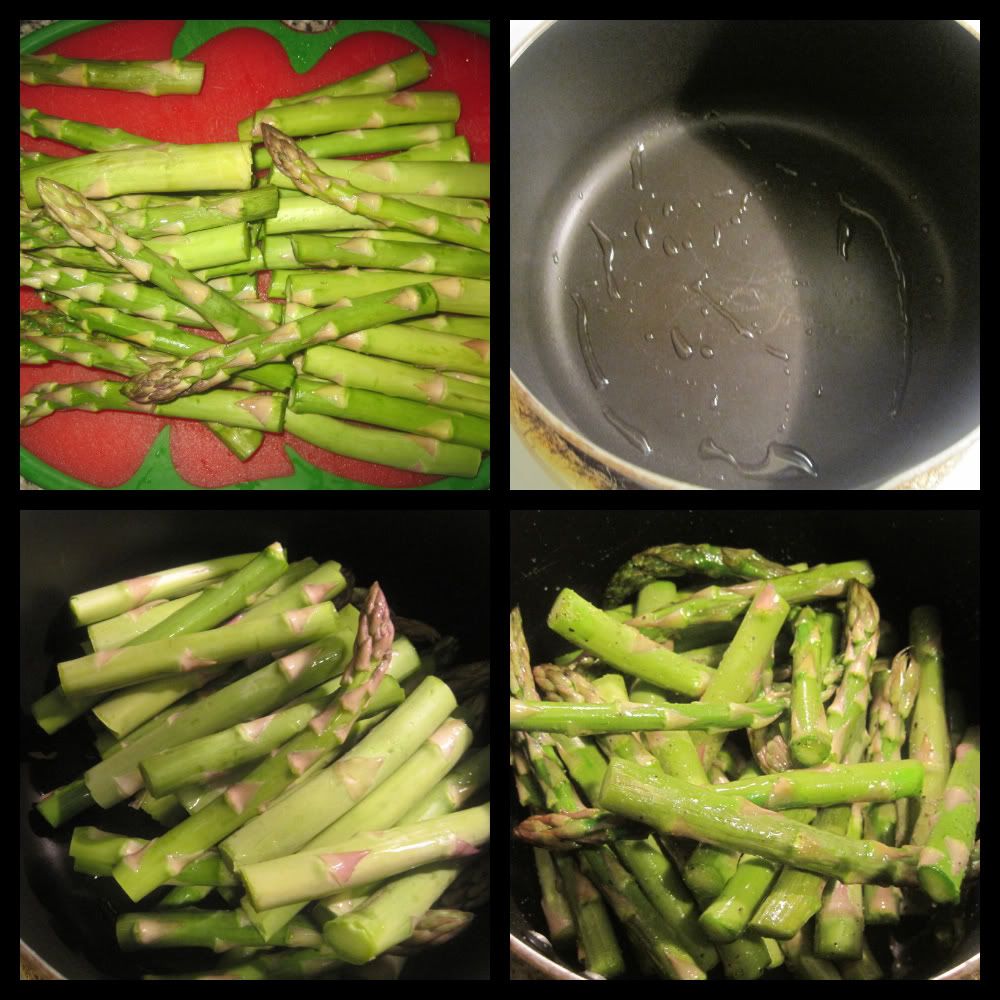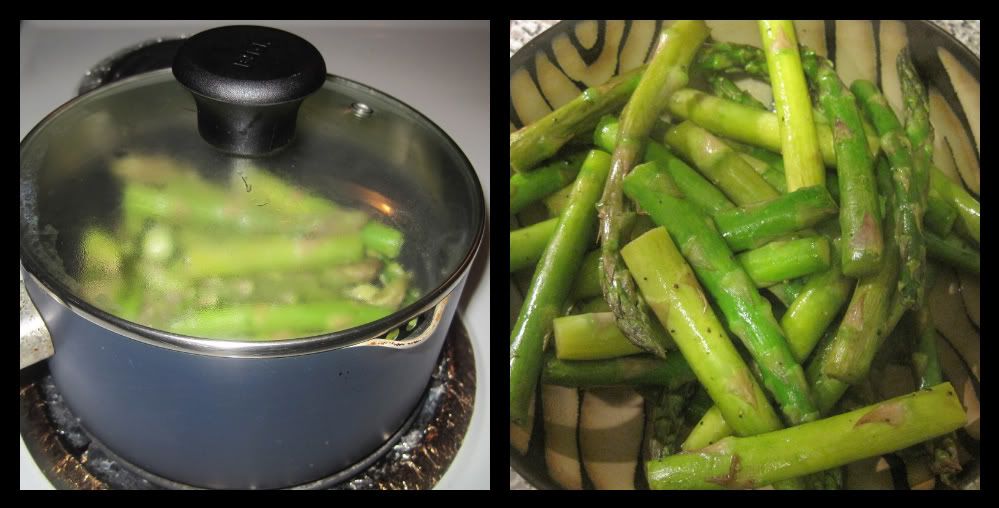 Garnish lemon before serving it.Enjoy this recipe and taste it and feel the taste.