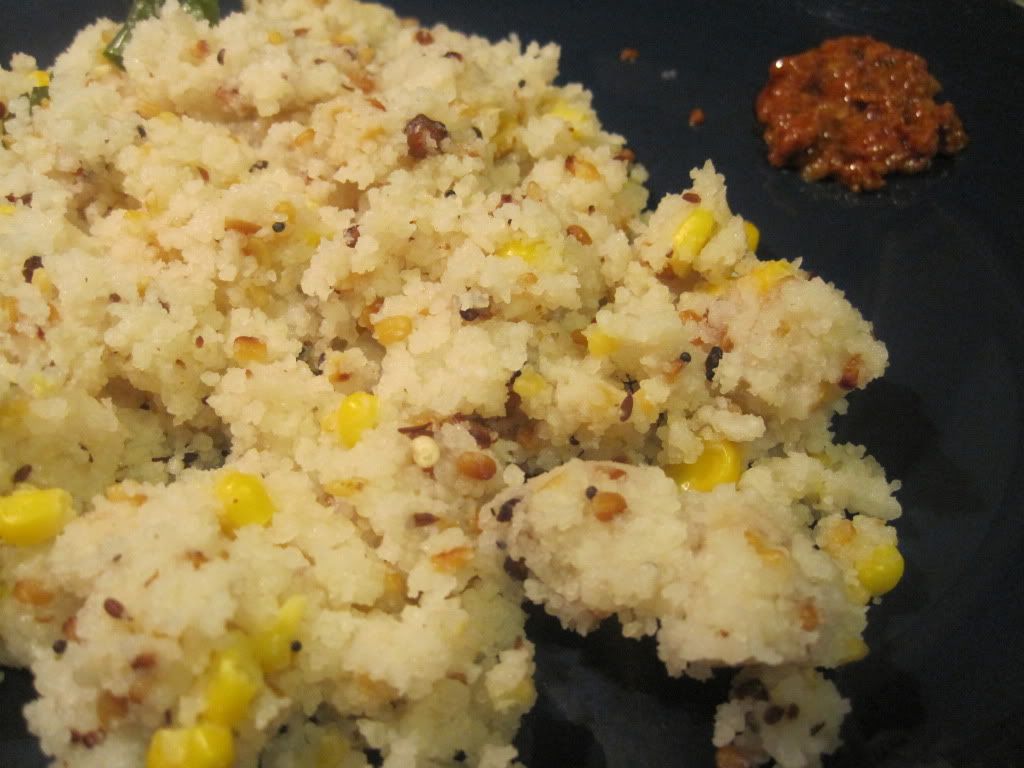 This break fast recipe is very easy. I have already posted the recipe in my blog regarding how to prepare this rice grain noka. This very easy just wash the rice and drain the water and place a paper and dry this rice and just blend then until it is crushed well. Don't blend access it may turn into powder. This is very easy to prepare and tasty too. Try this and u will like this.
Ingredients:
-
Rice Grain pulsed- 2 cups
Green chili- 3 chopped
Dry chili - 5 pieces
Corn- 1/4 cup
Mustard seeds- 1 tbsp
Hing- 1/4 tbsp
Zeera- tbsp
Moong dal- 1/4 cup
Chana dal- 2 tbsp
Curry leaves- 5 count
Water- 3 1/2 cups
Salt To Taste
Oil required
Procedure:-
1-First take pan add oil heat it and then add all the ingredients except rice grain and water, salt and fry well.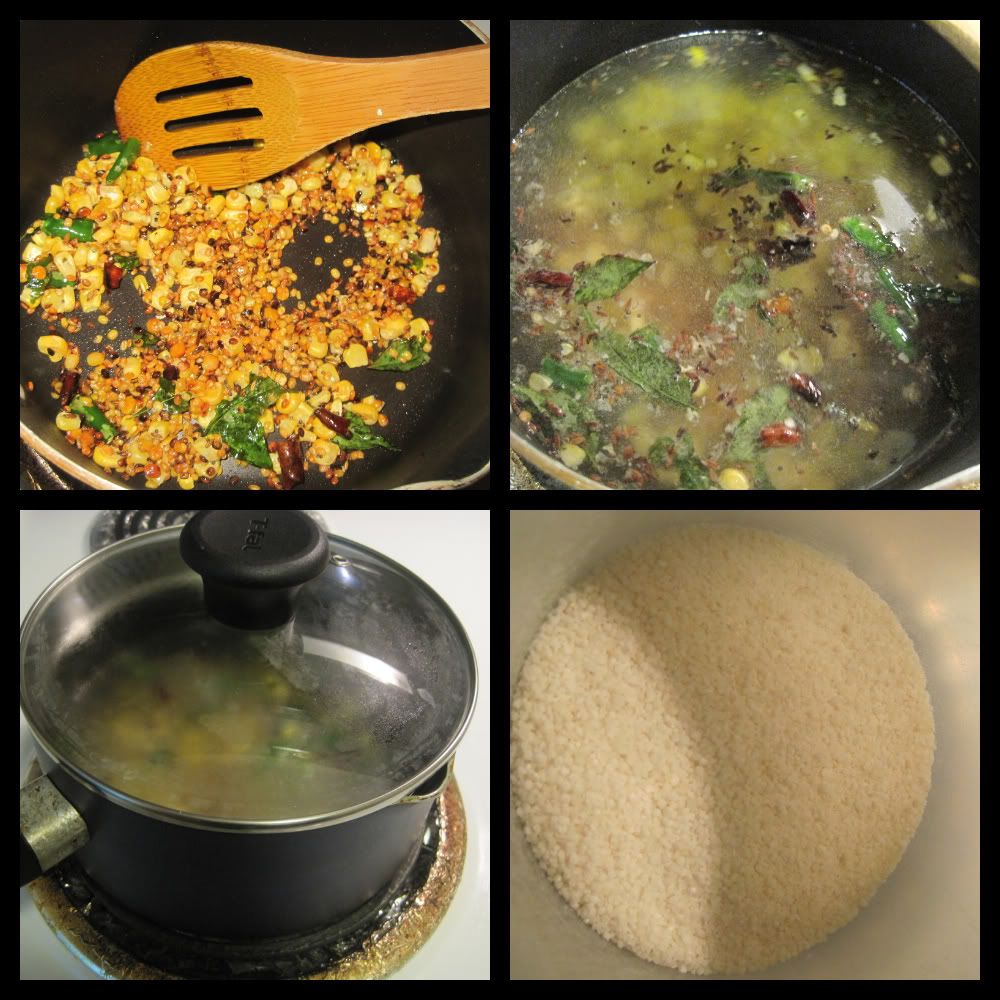 2-Now add the water and salt and bring it to boiling point by closing the lid.
3-Now add the pulsed rice grain and mix well by adding little by little. Other wise it may create lumps.
Now close the lid and simmer it to low flame for 6 min.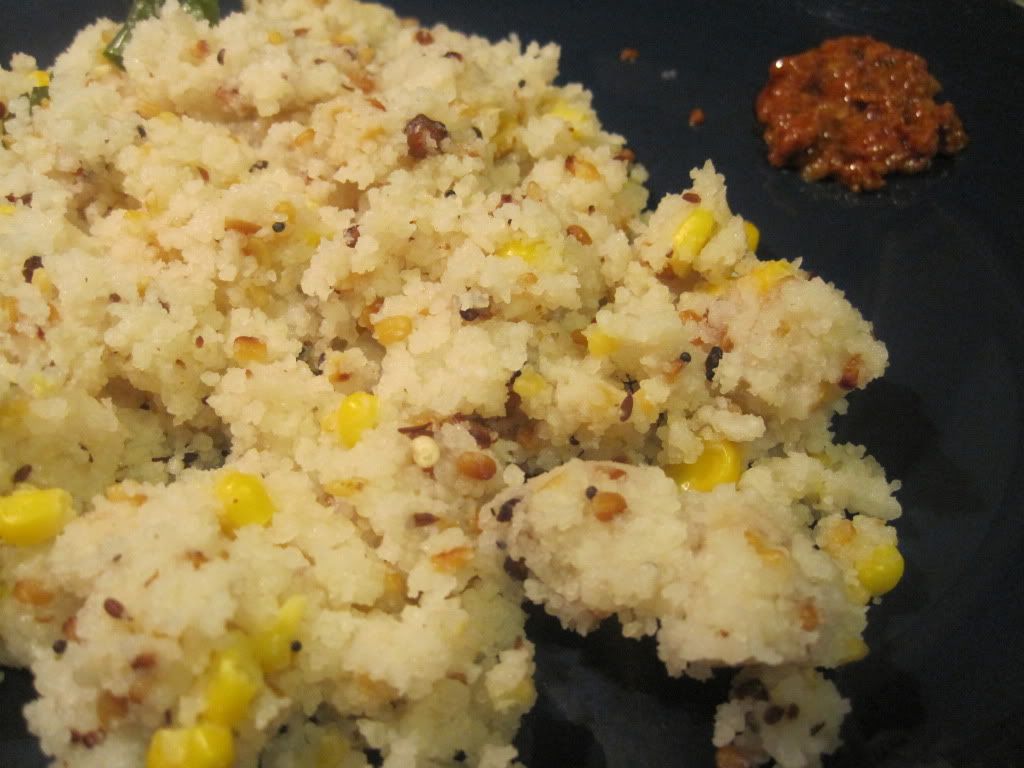 Now Serve hot with any pickle or coconut chutney.