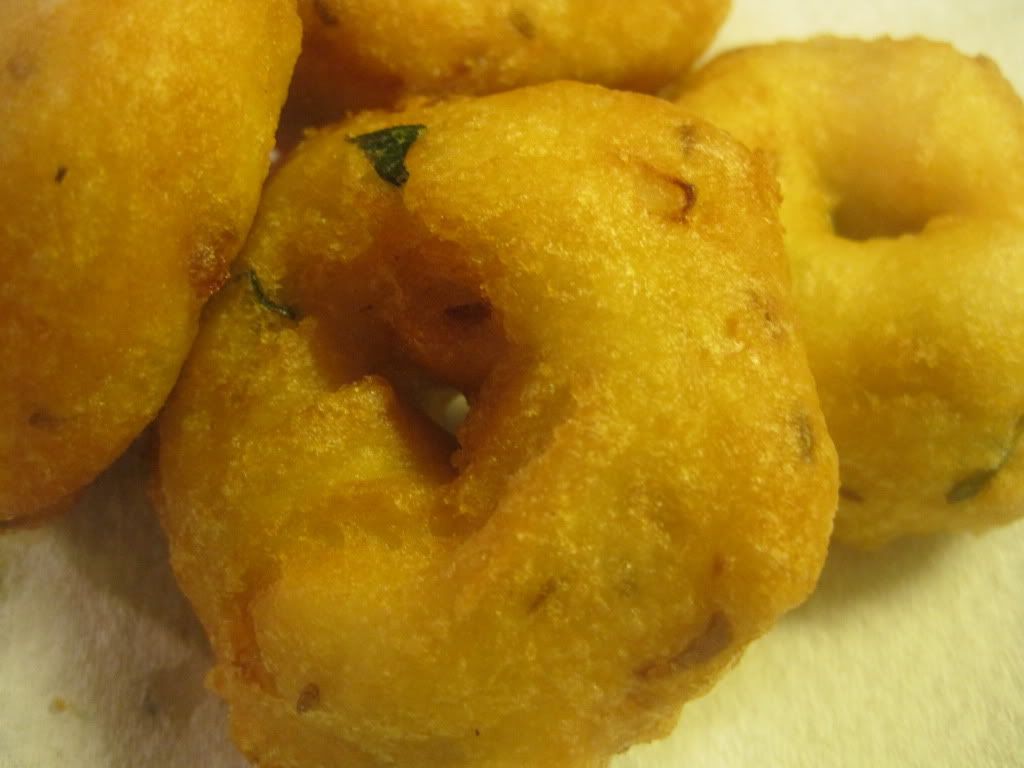 Ingredients:-
Urad dal- 1 cup
Onoin- 1 chopped finely
Spring onion- 1 stem chopped
Green chillis- 2 chopped
Curry leaves- 3 chopped
Ginger- 1/2 inch piece (Peeled and Chopped)
Salt to Taste
Fresh cilantro chopped- 1/2 cup
Oil for deep fry
Procedure:-
1-First soak the urad dal for whole night or 7-8 hours. Then make a fine paste of soaked urad dal by using less water. The batter should be thick.
2-Now add salt and all the ingredients and mix well.
3-Heat the oil for deep fry. Now make the shape of vada and deep fry them until golden color.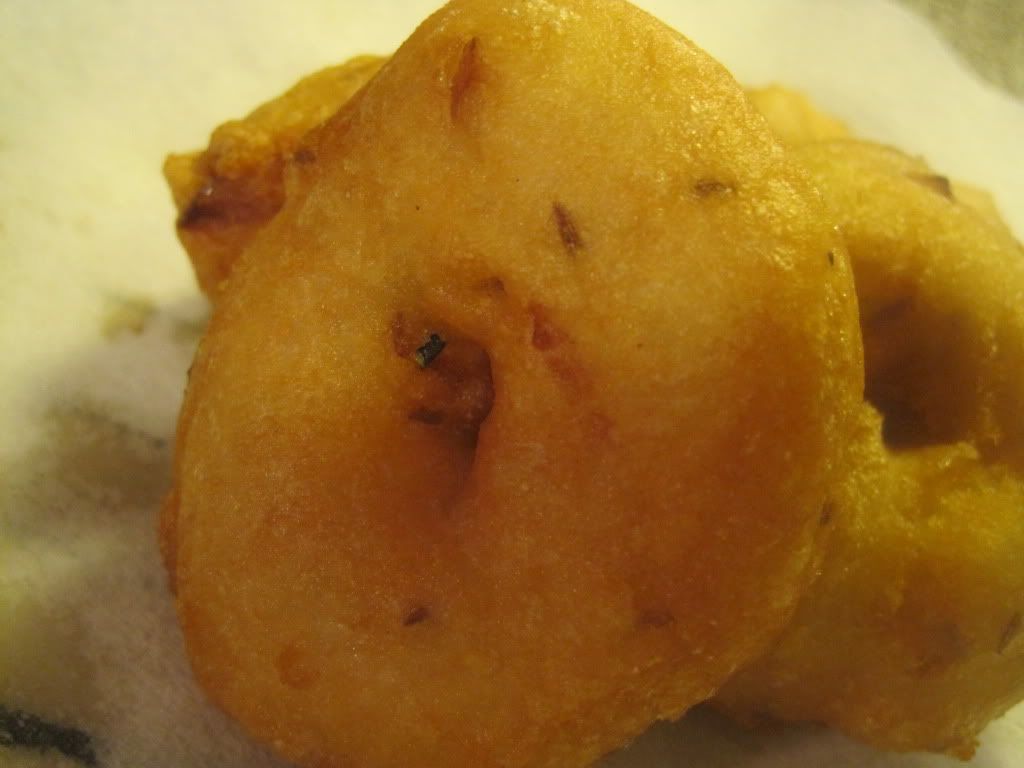 4-Serve with sambhar or chutney..
For sambhar recipe visit dal varieties in my blog........