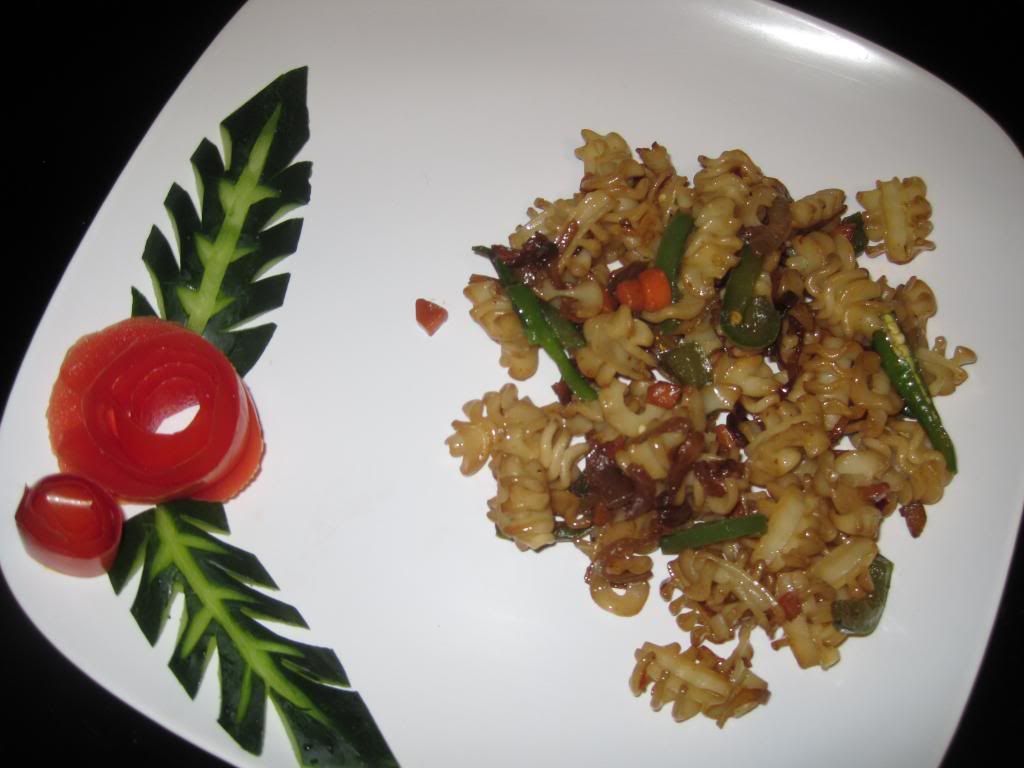 Ingredients:
-
Pasta - any kind 1 lb(1 cup boiled)
Green chilis - 2 slit
onions- 1/2 chopped
Bell pepper - 1/2 chopped
Carrot - 1/2 cup chopped
China salt- a pinch
Salt to taste
Soya sauce - 2- 3 tbsp
oil required
Procedure:-
1-First take a wok and add water , salt n oil to it and heat it and wen it starts boiling add the pasta and cook it . Then wen its cooked filter it under cold running water and keep aside.
2-Now in a pan add oil heat it and add onions to it fry and then add chopped carrots, bell pepper and fry then green chili and then add soya sauce and mix well and finally add china salt n mix.
Serve this as a snack....