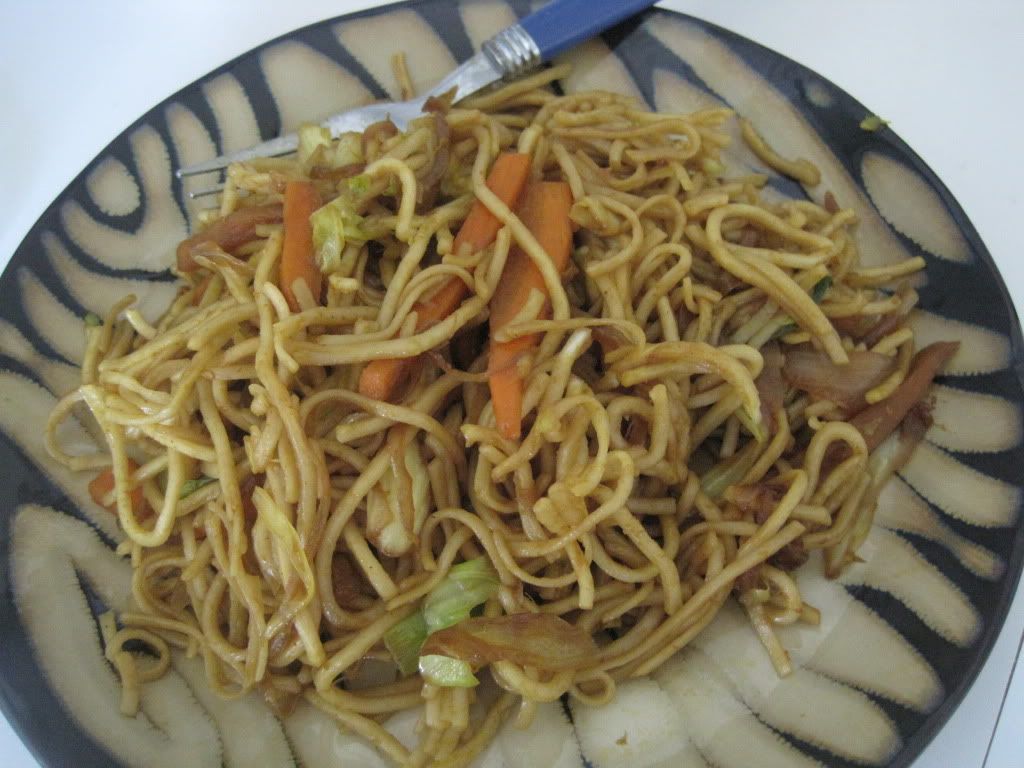 Ingredients:-
Noodles - 1 pack
Onion- 1/2 sliced
Cabbage- 1/4 cup chopped
Carrot - 1/4 cup chopped
Sprouts- 1/4 cup
Spring onions - 3 stems chopped
Green chili - 3 sliced
Curry leaves - 5 count
Cilantro chopped- optional
Dark Soy sauce- 3 tbsp
Vinegar- 3 tbsp
Tomato ketchup- 2 tbsp
Hot chili sauce - 3 tbsp
China salt - 1/4 tbsp
Salt to taste
Procedure:-
1-First clean n chop the veggies and keep aside.
2-In a pan add enough water oil, salt and add the noodles and boil it until it is cooked well.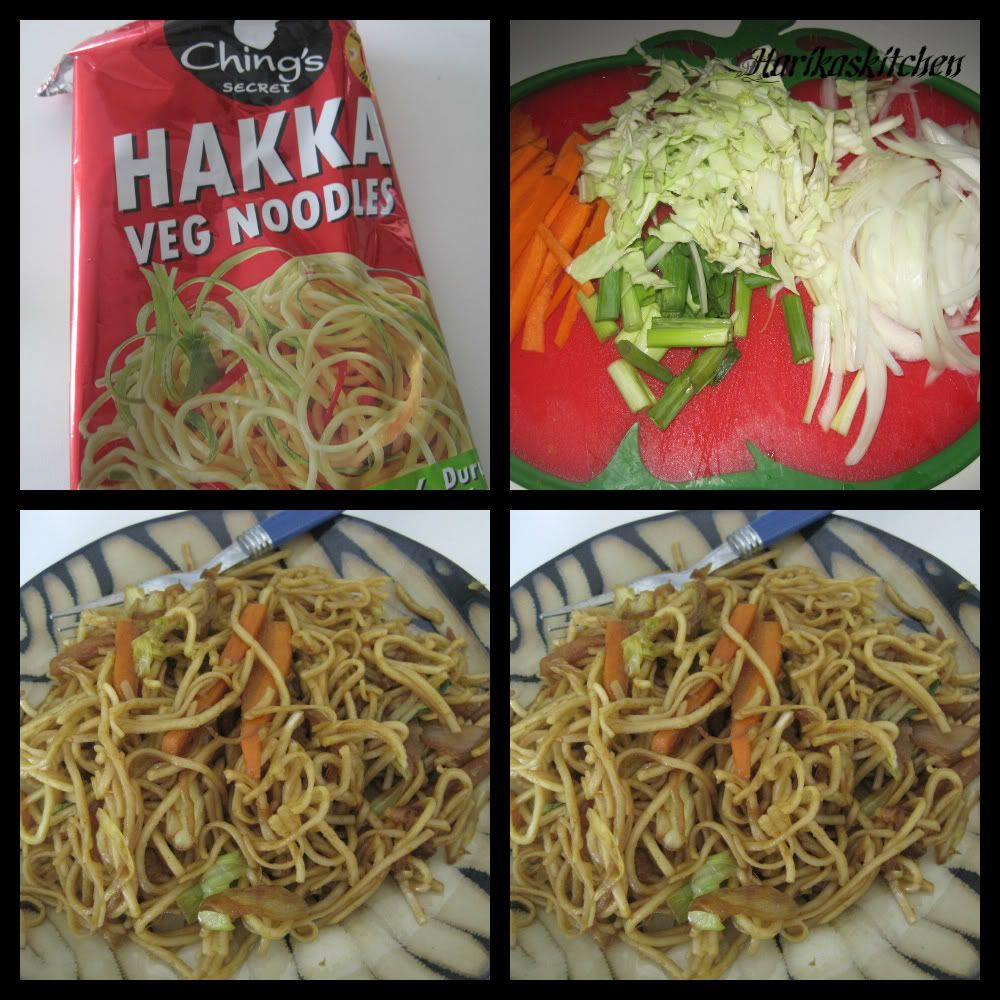 3-Then filter it and and place it under cold running water so they do not stick each other.
4-Now in a pan add oil and then add green chilis, curry leaves and onions and fry them well.
5-Now add the chopped veggies and fry them until they r cooked. Don't cook too much.
6-Now add the sauces n china salt n salt mix well. Also add the noodles and mix well. Garnish with cilantro.