Hi friends today i am back with one of my favourite sweet boondi ladoos
.
Some times i wish to eat sweets for some reason. But here we cannot get fresh one like we get in india. So thought of making them and got success. This is my first trail and got success in making them i felt so happy when i finished doing that. We can even make karam boondi but a little difference is that fry the boondi for more time so it converts into crispy and light brown. Then just add the fried peanuts, fried curry leaves, salt and chili powder and just give a mix it is a kind of snack . U can even have with tea in the evenings. so friends hope u will like this recipe and will also try. Thanks a lot for my bloggers for encouraging me and for also leaving their valuable comments.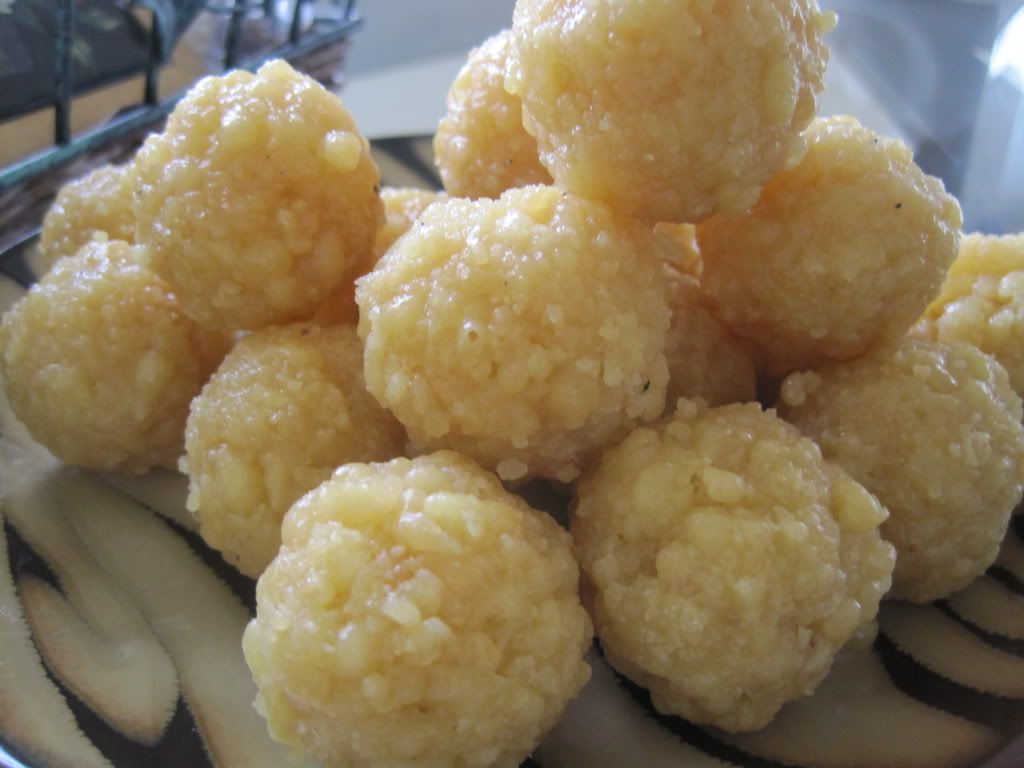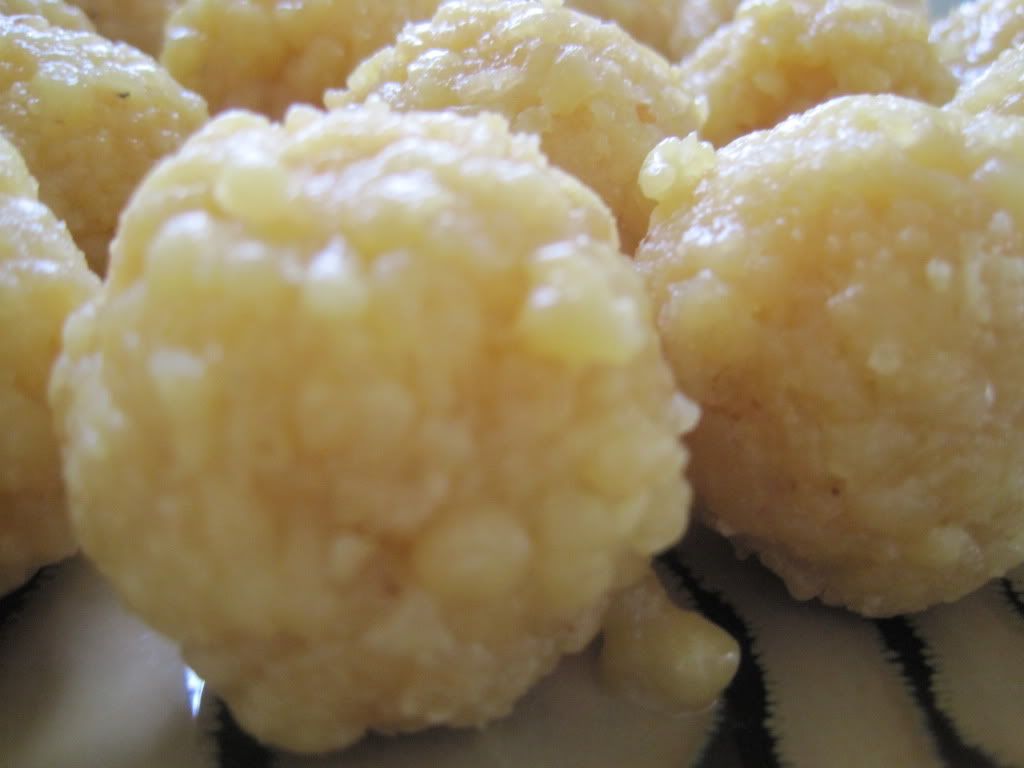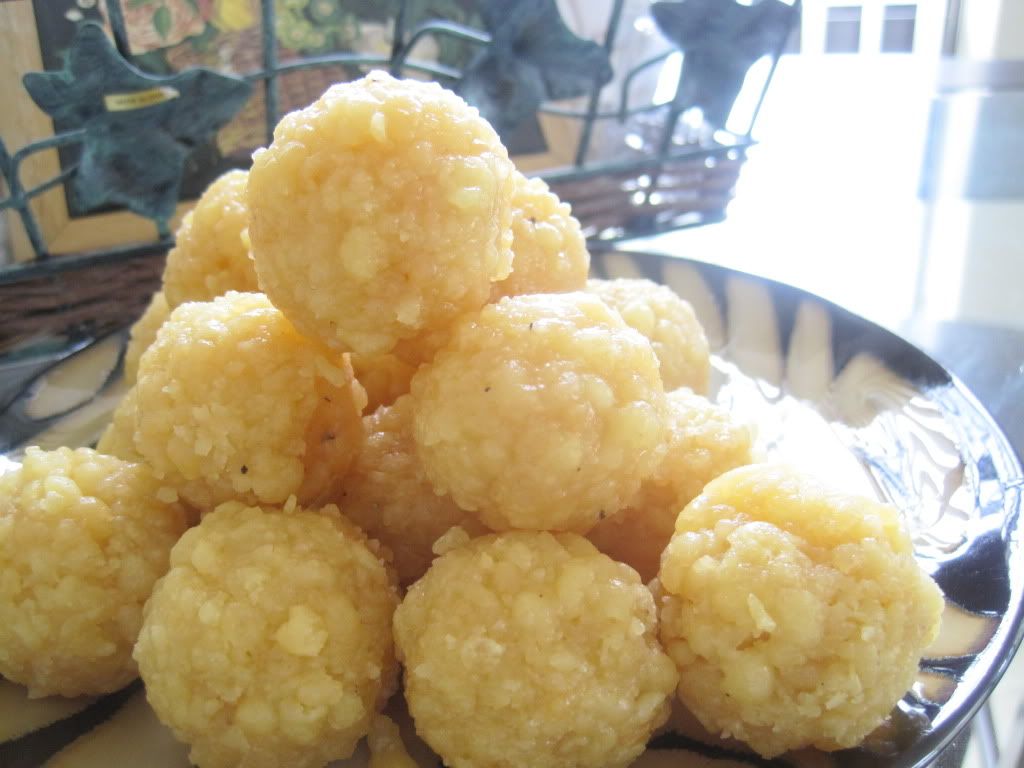 Ingredients:-
Chick pea flour/chanaga pindi/besan - 1 cup
Water - 1/2 cup
Oil for frying
For syrup:-
Sugar- 1 cup
Water- 3/4 cup
Cardamom powder- 1/2tbsp
Raisins and cashew fried in ghee optional
Procedure:-
1-First mix the besan and water in a bowl without creating any lumps. And keep it aside for 10 min for good results.
2-Then we are using the regular equipment which we use in our homes which looks like this.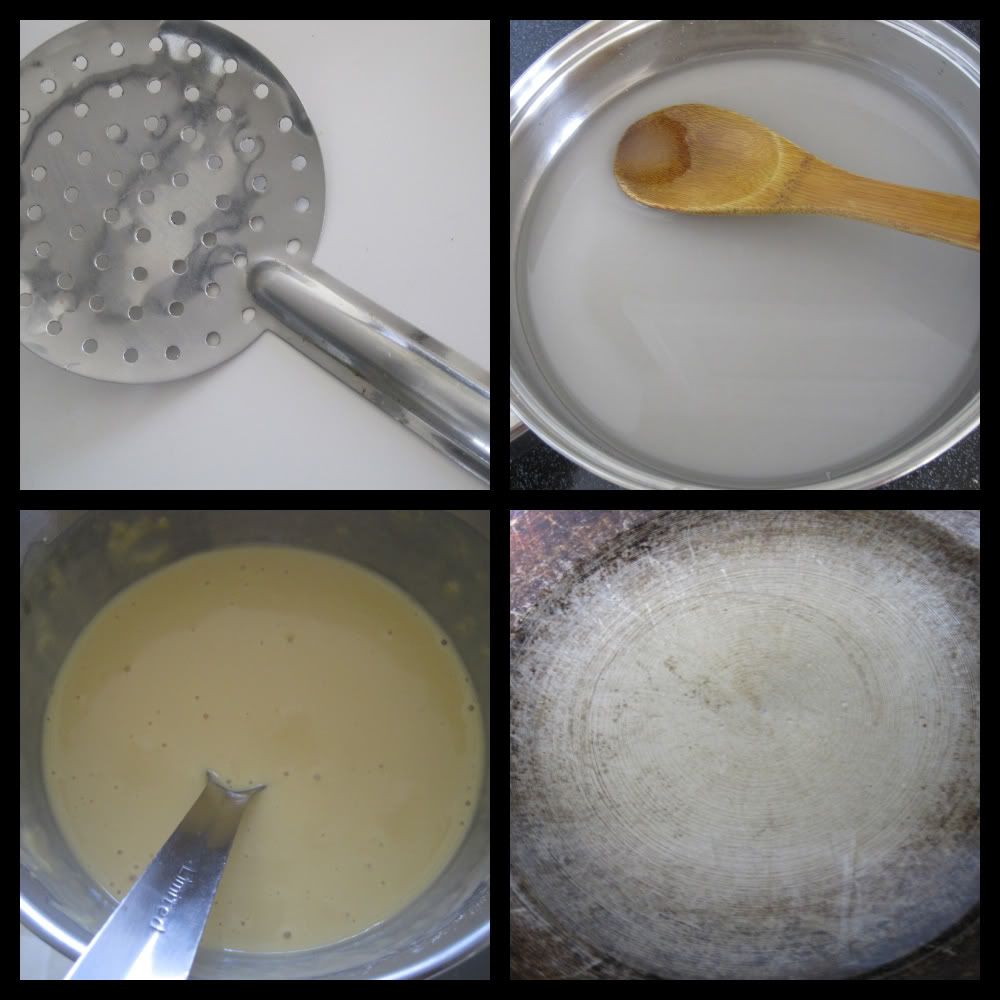 3-Now take a pan add sugar and water and bring to boil for 10 min not more then that.
4-Over cooking the syrup or less cooking may not form the ladoos. So in making ladoos we should be careful in making syrup.
5-For testing the syrup take little bit in u r fingers and strech u r fingers it forms like a half string it is the accurate stage for making ladoos.
6-Now ad the cardamom powder at last so the flavour gives the rich taste.
7-Now test the oil weather it is hot or not for that take little batter with a spoon and drop in the oil then the boondi must come up immediately it is the accurate stage to fry them.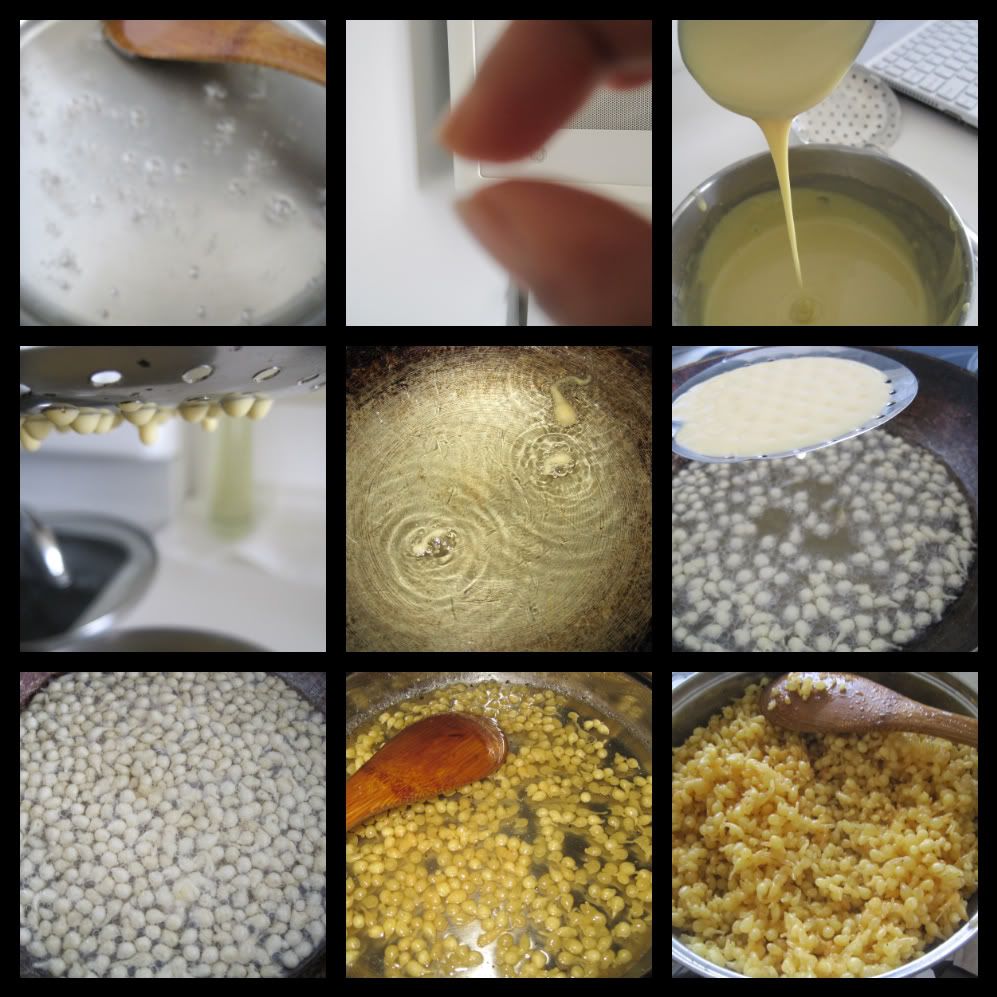 8-Now take the sieve like equipment or the boondi maker and place it above the oil and add this batter on the boondi maker then the boondi fall in oil and cooks.
9-Then don't cook for much time it may turn crispy. remove it immediately with in a min.
10- Remove from oil and drop them in the sugar syrup immediately and give a mix time to time. Do the same for the rest of the batter.
11-Make bolls when it is in warm stage or else the bolls will not form.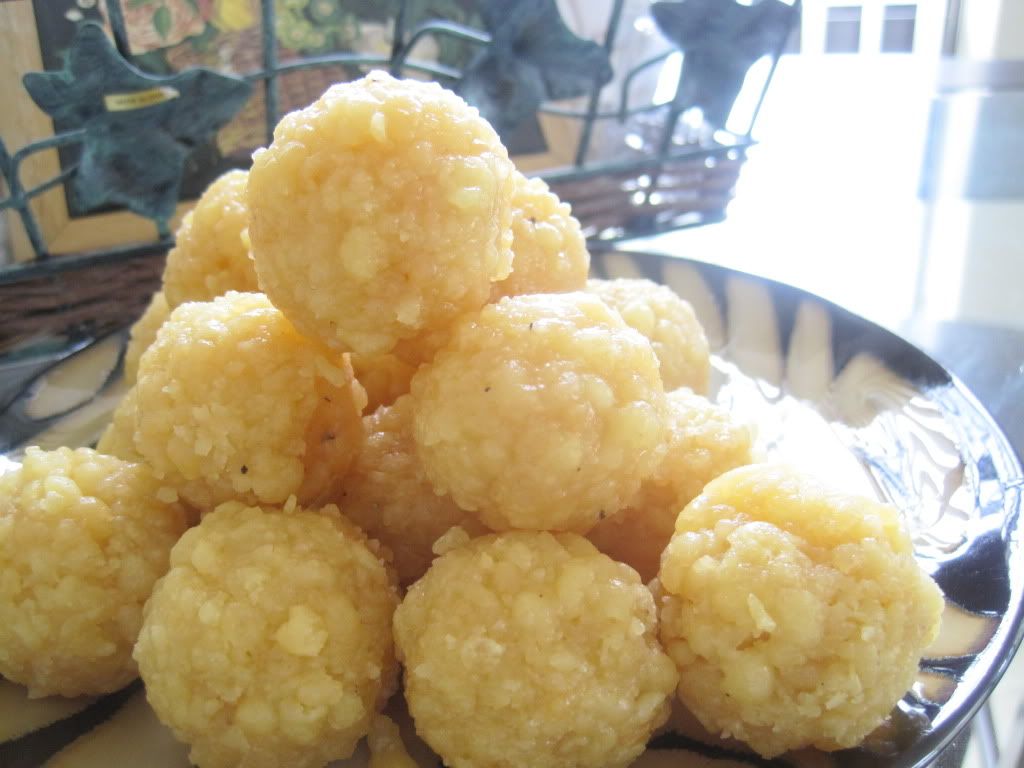 12-Then store them in air tight container and enjoy.