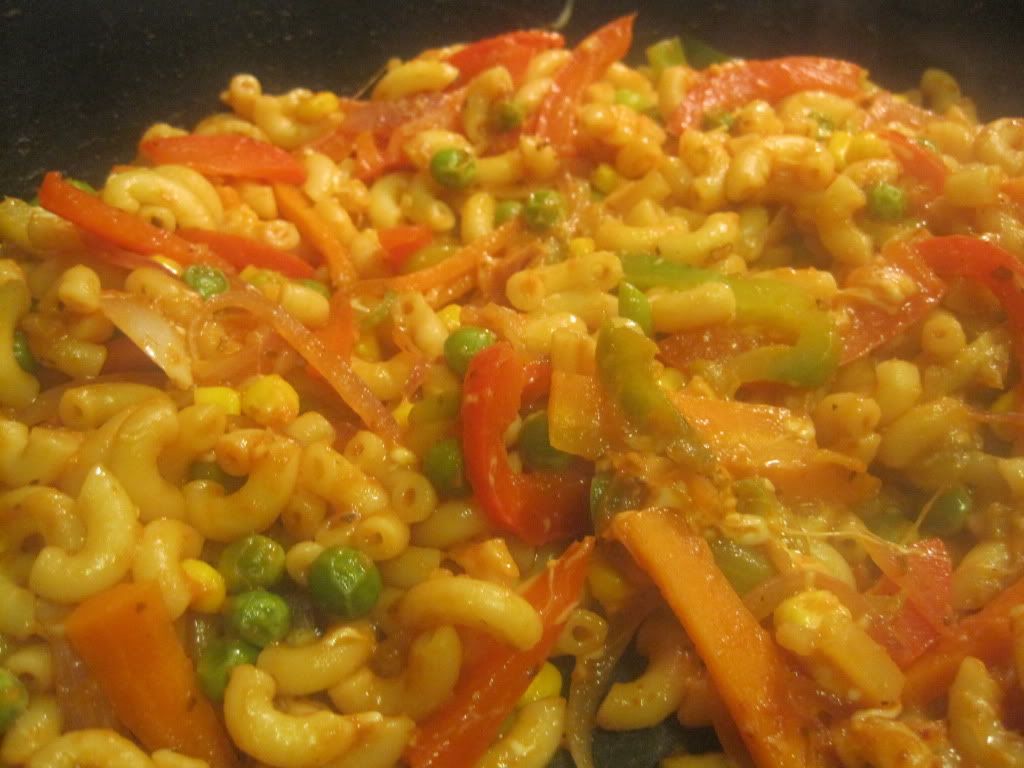 Ingredients:-
Pasta any kind- 1 1/2 cup
Onion- 1/2 sliced
Carrot - 1cut into length wise
Red bell pepper - 1/2 cut into length wise
Green bell pepper- 1/2 cut into length wise
Zucchini - 1/2 peeled and cut into length wise
Corn - 1/2 cup
Green peas - 1/2 cup
Broccoli - 1/2 cup
Pasta sauce traditional- 1 1/2 cup
Salt to taste
Ghee/butter - 1tbsp
Grated cheese mozerella - 3 tbsp
Oil- 2 tbsp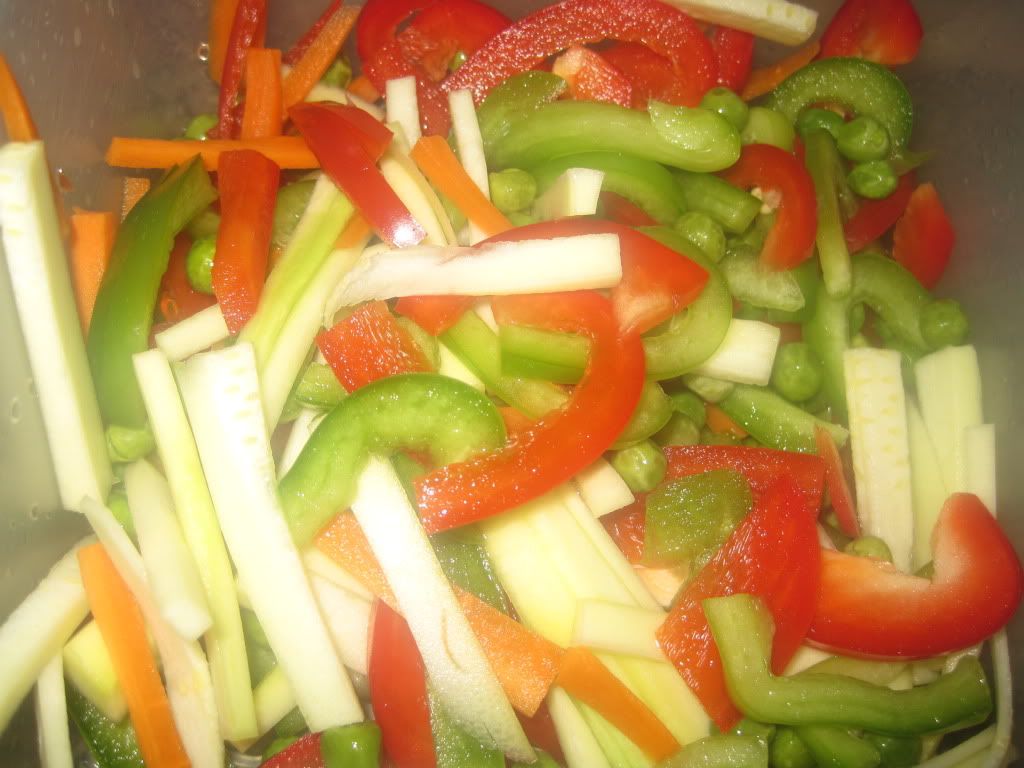 Procedure:-
1-First boil the pasta by adding water, salt and oil and then filter it and place it under cold running water.
2-Now take a pan add butter heat it and fry onions saute them add little bit ginger garlic paste for taste and saute for 2 more min.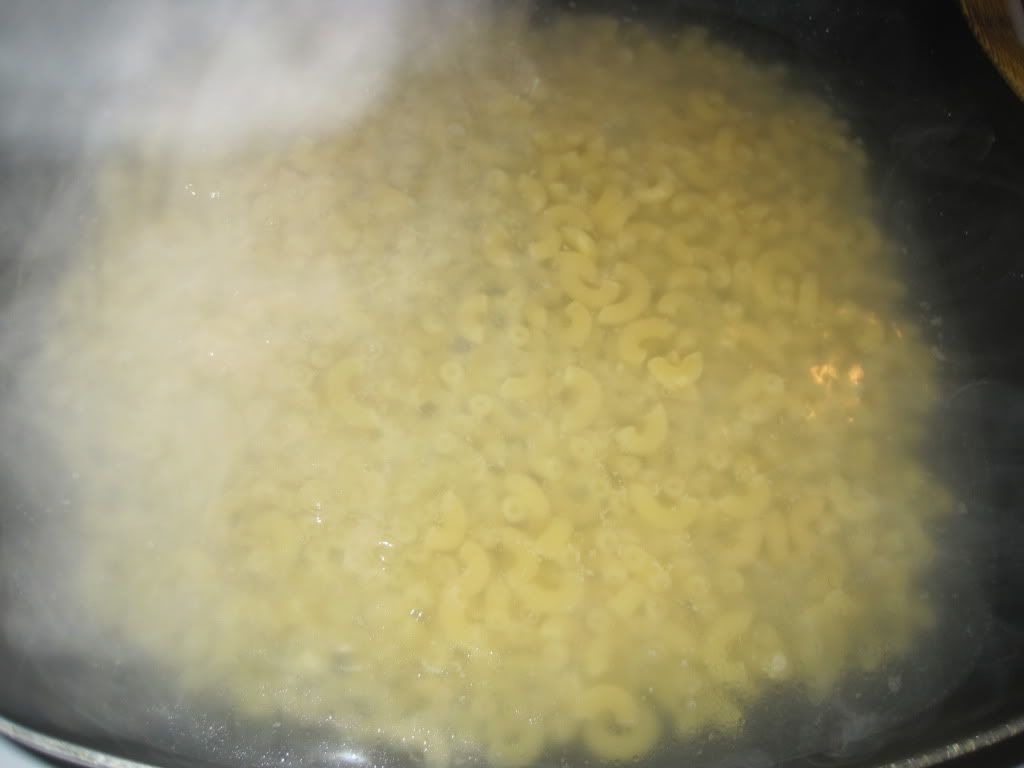 3-Now add the chopped veggies and fry they r half cooked.
4-Now add the salt and mix well then add the pasta and give a mix add the sauce and give a mix. Taste it if necessary add some more pasta sauce to it for taste. Add cheese at the top for extra taste.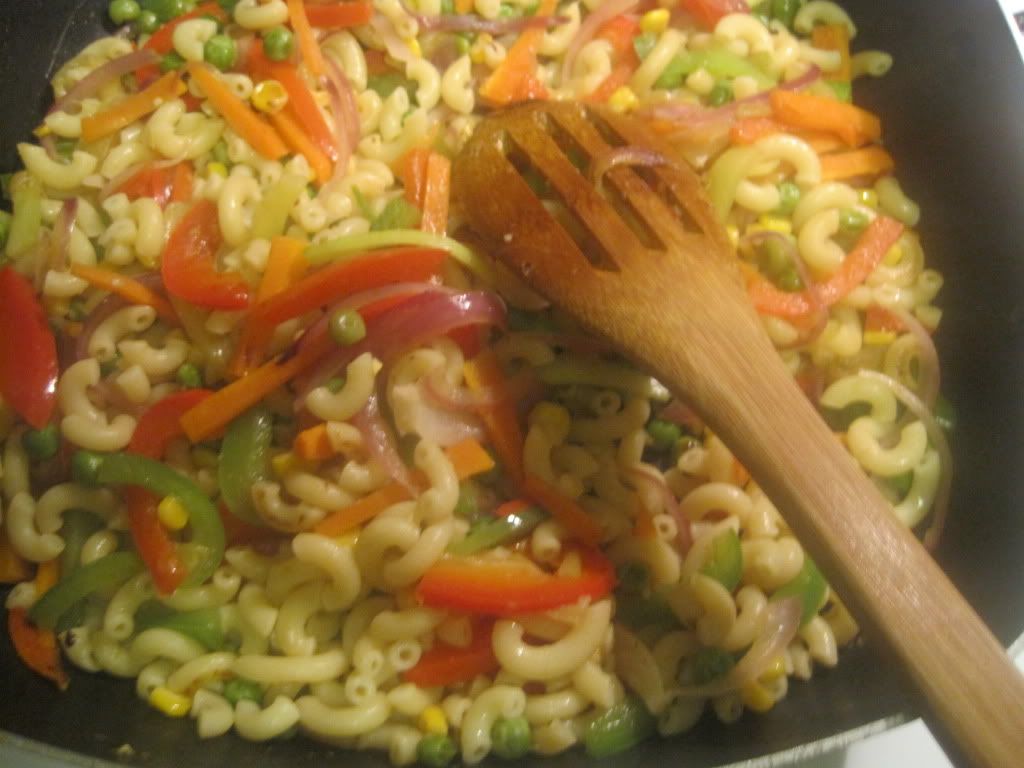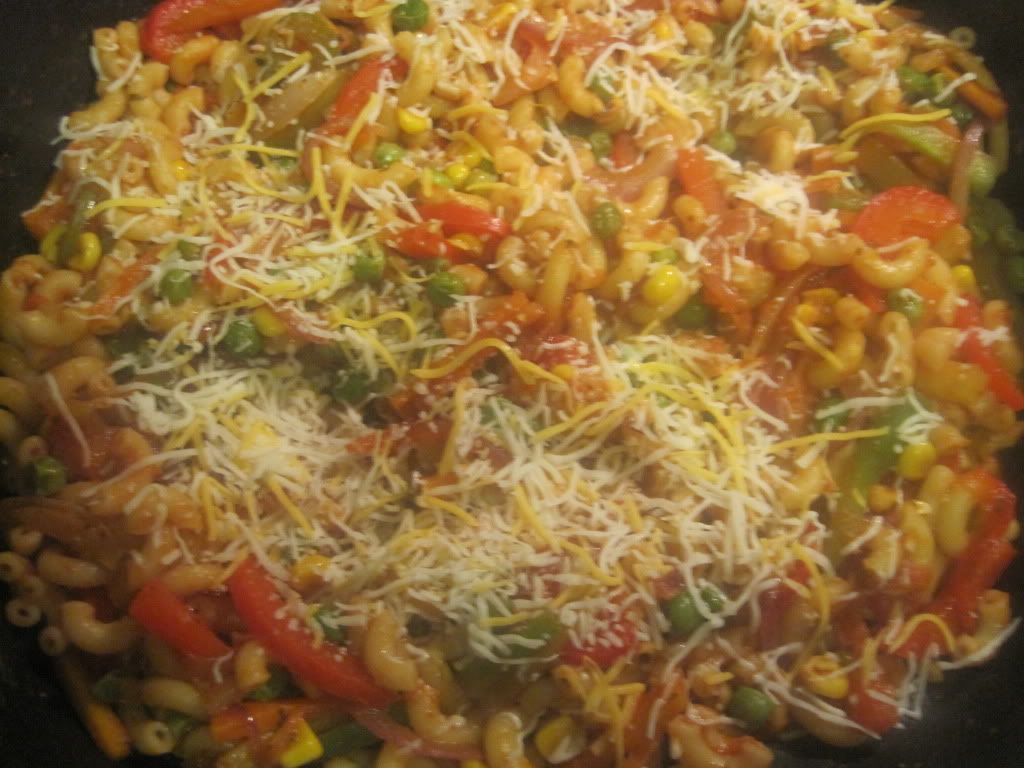 Ready to serve as snack. Very yummy ........