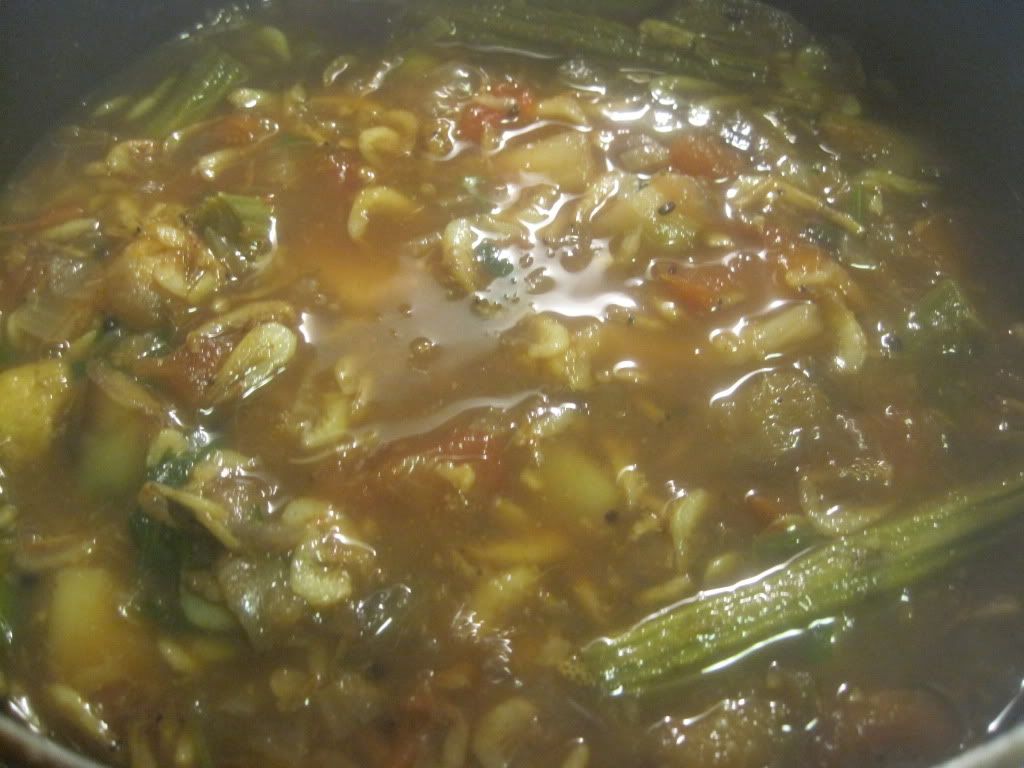 Ingredients:-
Dry shrimp- 11/2 cup
Potato - 1 peeled and diced
Cauli flower - 1/2 cup
Onion - 1 medium chopped /sliced
Brinjal - 1 diced
Tomato - 1 chopped
Coriander/cilantro - 1/2 cup
Drumsticks - 1/2 cup
Ginger garlic paste - 1 tbsp
Masala powder - 1/2 tbsp
Chili powder - 1/4 tbsp
Salt to taste
Water - 11/2 cup
For tempering:-
Oil - 2 tbsp
Mustard seeds - 1 tbsp
Cumin seeds/zeera - 1/2 tbsp
Green chili - 3 slit
Curry leaves - 6 count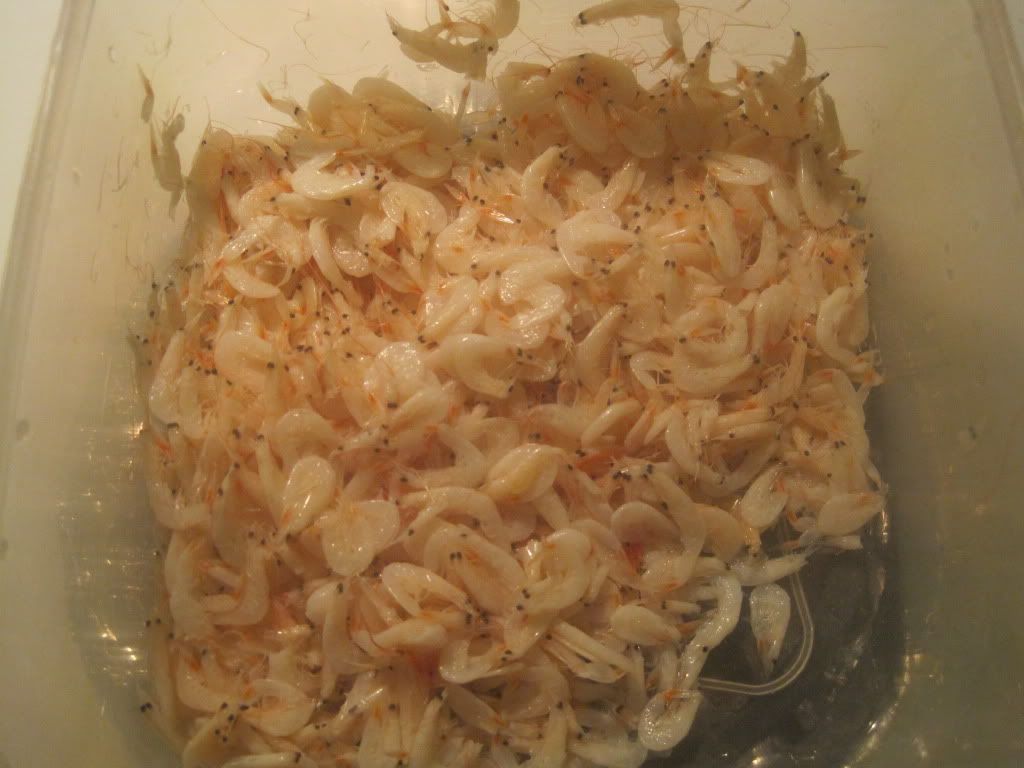 Procedure:-
1-First clean the shrimp and keep aside. Chop all the vegetables and clean them.
2-Now take a pan add oil heat it add mustard seeds, cumin seeds , green chilis and curry leaves saute it for a second. Add onions and fry well then add ginger garlic paste and fry until the onions turns into translucent.
3-Now add the shrimp and fry for a min or so and then add the chopped vegetables and also add all the masalas to it.
4-Mix well fry for a min by closing lid then add 1/1/2 cup of water and boil it until the vegetables are cooked well.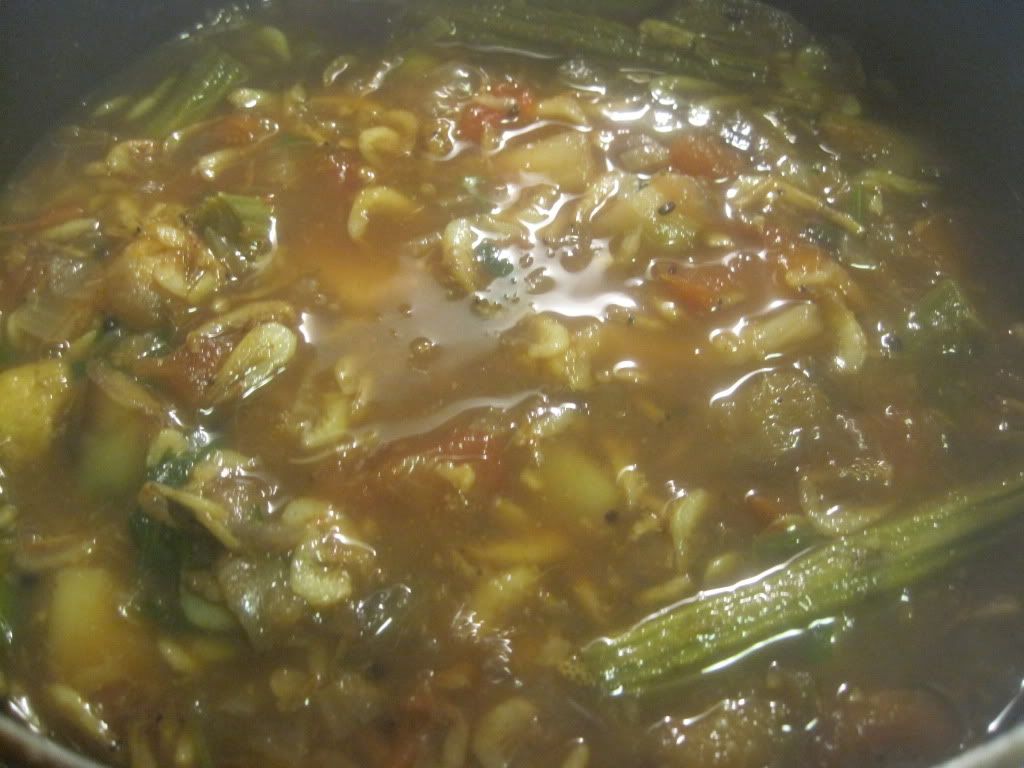 5-Now garnish with cilantro and serve with rice or rotis yummy yummy.