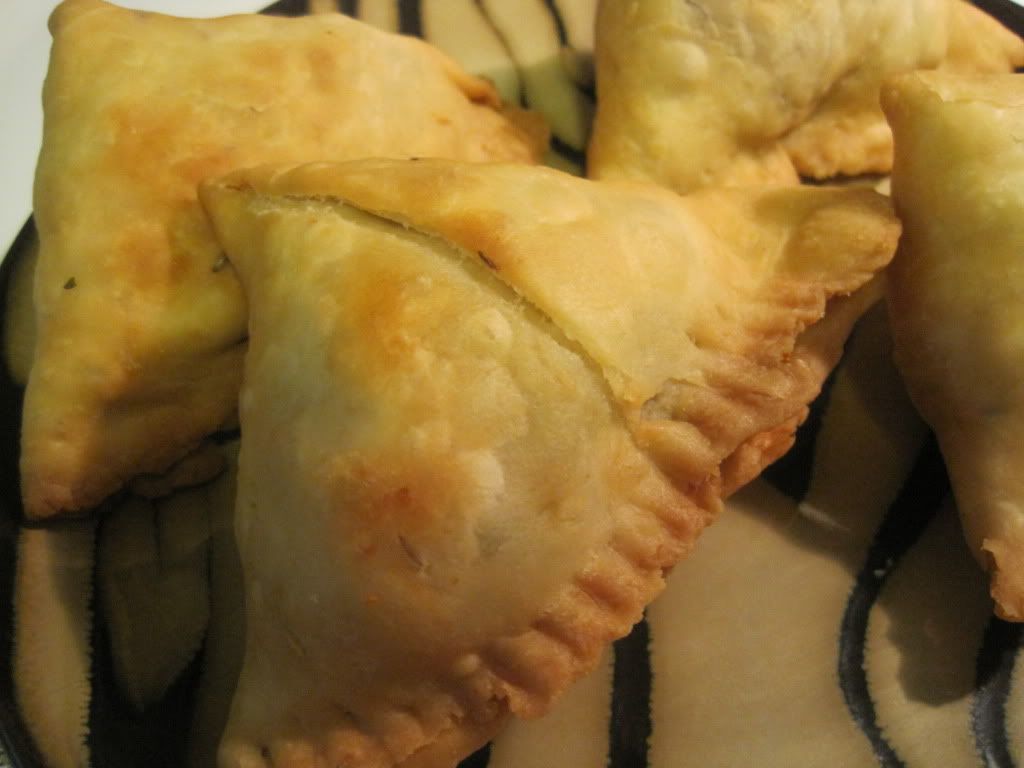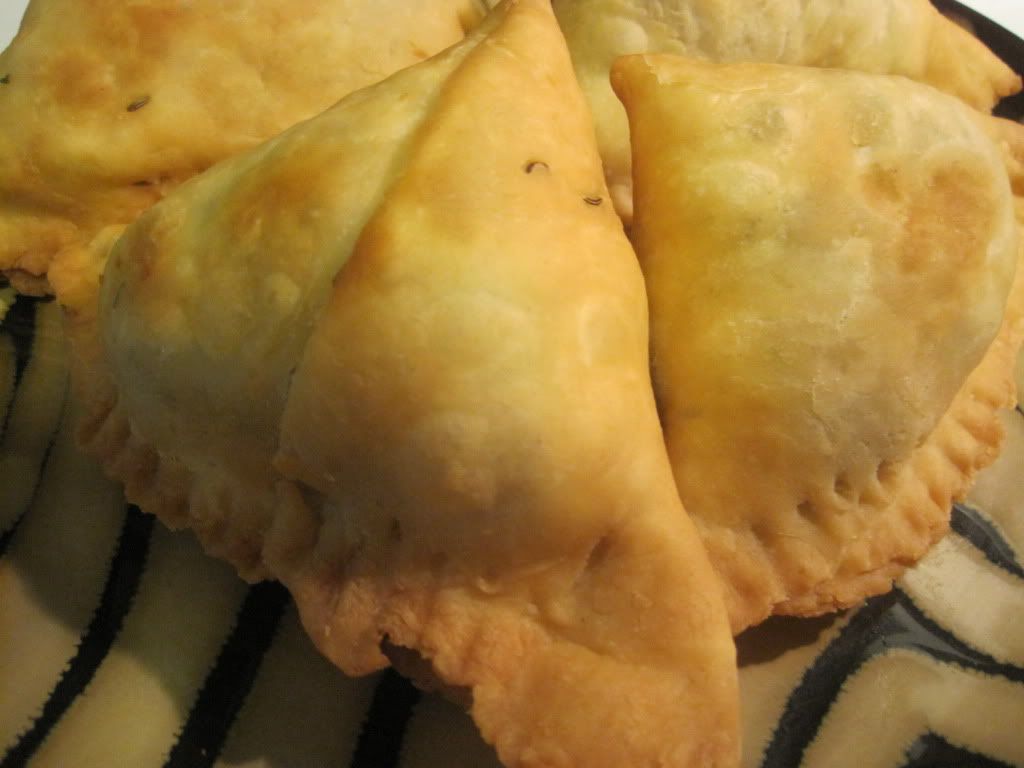 Ingredients:-
All purpose flour - 1 cup
Potatoes - 2 (medium boiled and peeled)
Ajwain - 1/2 tbsp
Green peas - 1/2 cup
Ginger- 1/4 inch piece grated
Cumin seeds - 1/2 tbsp
Garam masala - 1/4 tbsp
Chili powder - 1/2 tbsp
Coriander powder - 1/2 tbsp
Cumin powder - 1/2 tbsp
Cilantro chopped - 1/2 cup
Coriander seeds - 1/2 tbsp
Fennel seeds - 1/2 tbsp
Warm Oil - 2 tbsp
Lime juice - 4 tbsp
Warm water - 1/4 cup
Salt to Taste
Oil for deep fry
Procedure:-
1-First take the fennel seeds and coriander seeds and soak them in warm water for 5 min.
2-Now take a bowl add all purpose flour, warm oil,ajwain, salt, lemon juice 2 tbsp and mix well first. so the oil coats evenly to the flour.
3-Now by adding water little by little mix the dough well it should not be soft it should be little hard. Now wrap this in a plastic cover or keep in a closed box.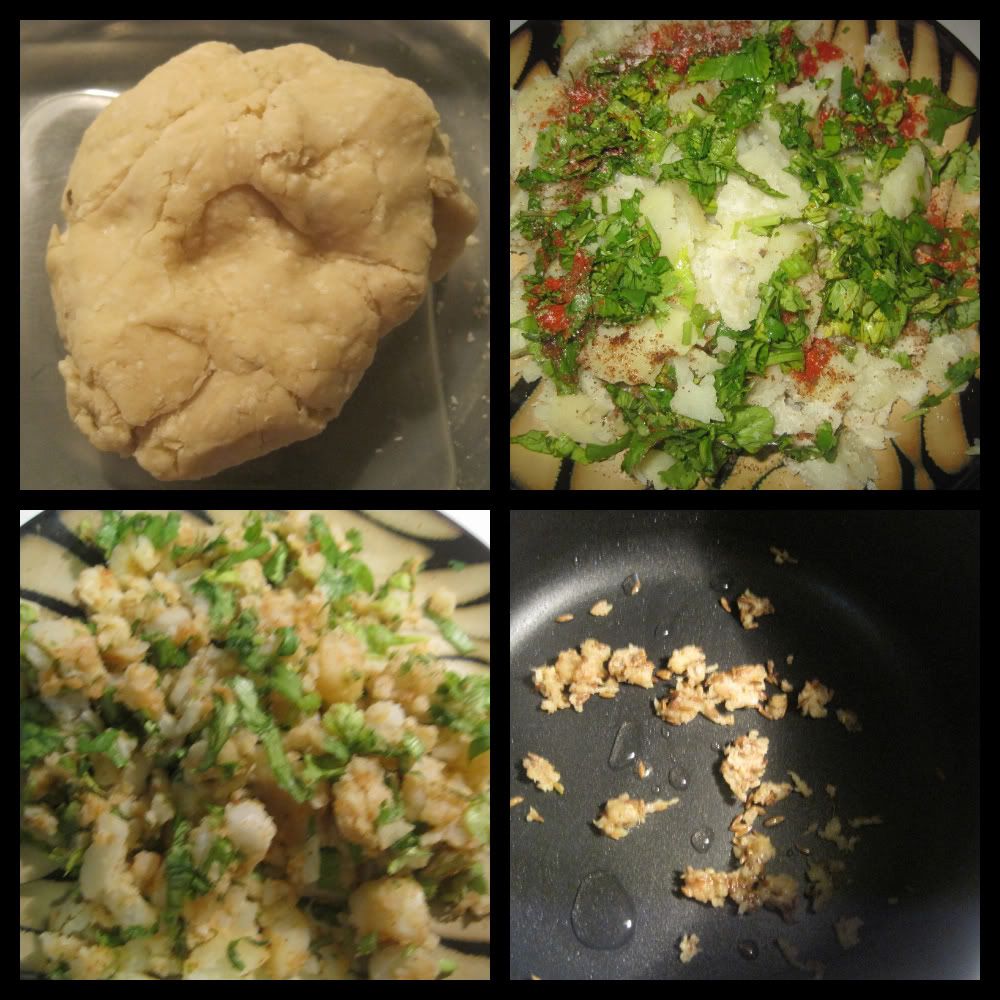 4-Now take the boiled potatoes and cut them into small pieces. Now add salt, chili powder, soaked coriander and fennel seeds, lemon juice, cumin powder, coriander powder and mix well.
5-Now in a pan add oil and add grated ginger and cumin seeds and fry well then fry the green peas well then add the potato masala to it and mix well. Now garnish cilantro on top.
6-Now take a pan for deep frying add oil and start heating the oil.
7-Lets start making the samosa . Now give a mix to the dough once and make equal size bolls and roll them use oil for avoiding sticking to the rolling pin. Now roll them well and cut at the center and join the edges as shown in the clicks and stick them with the help of water.
8-Now stuff the curry and and close the edges and for finishing tale fork and press the bottom edges so it gives a finishing look. Do the rest in the same way and deep fry them.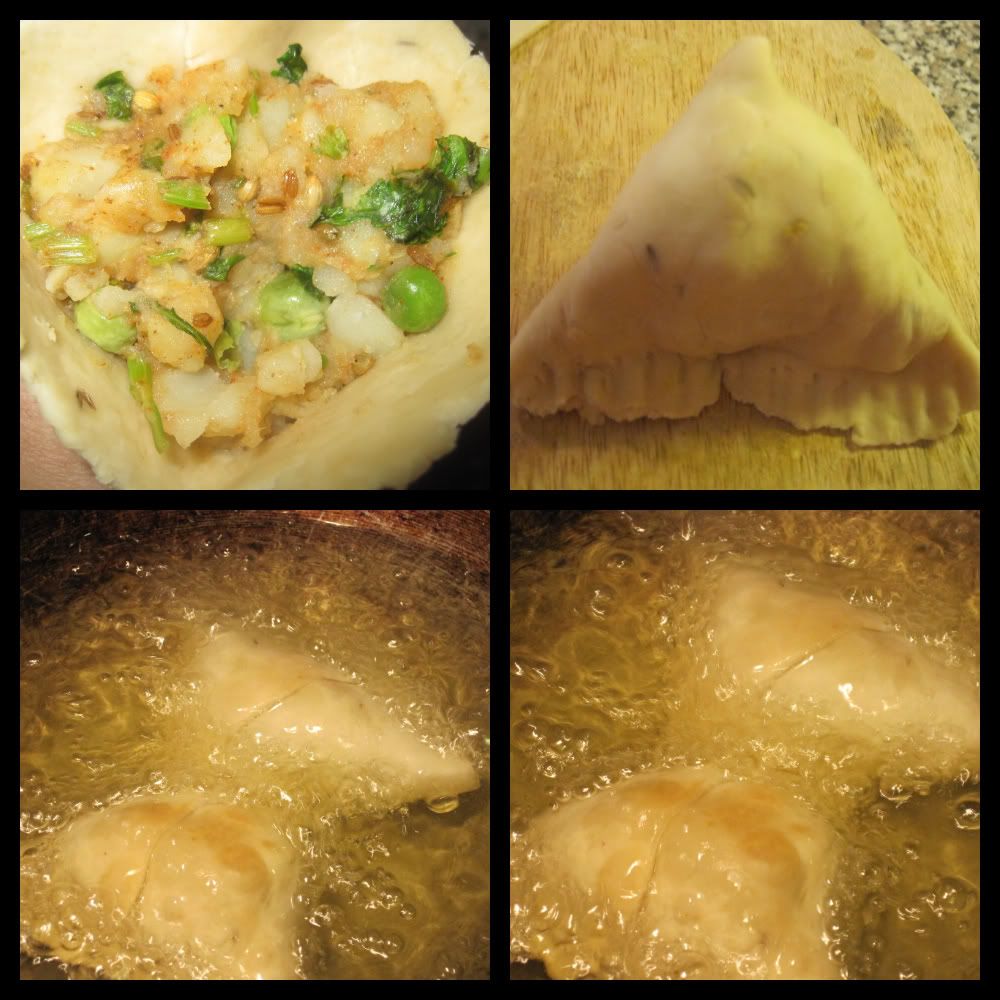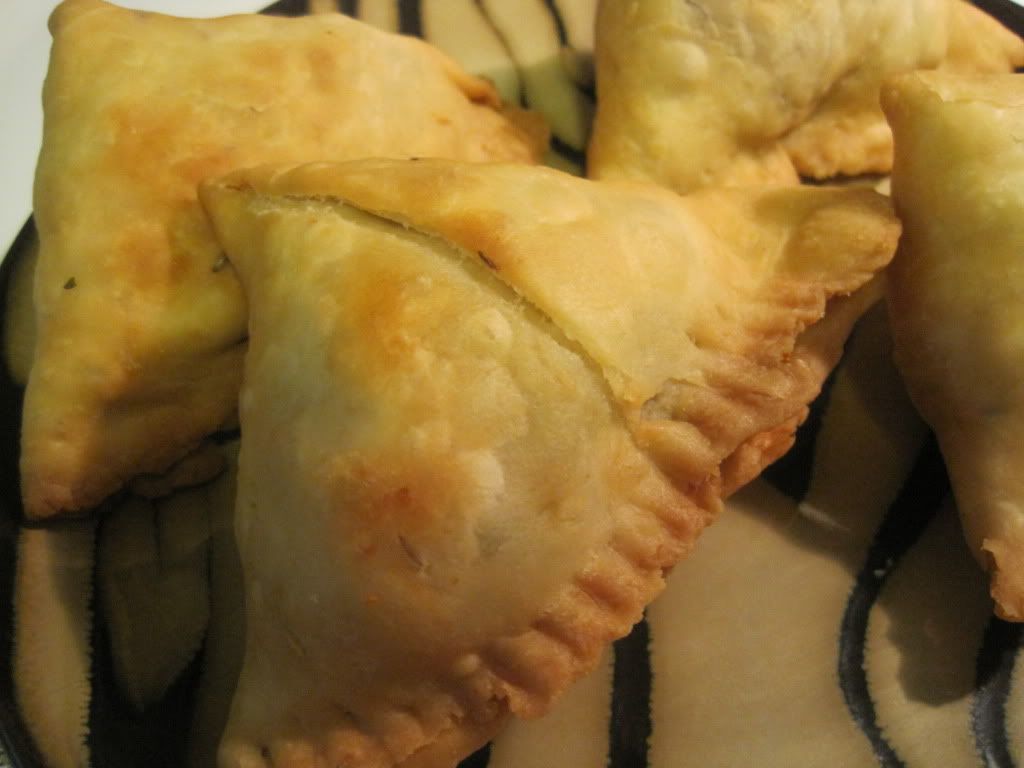 9-Fry them in the medium flame until golden color serve with hot sauce, tamarind sauce or ketchup.