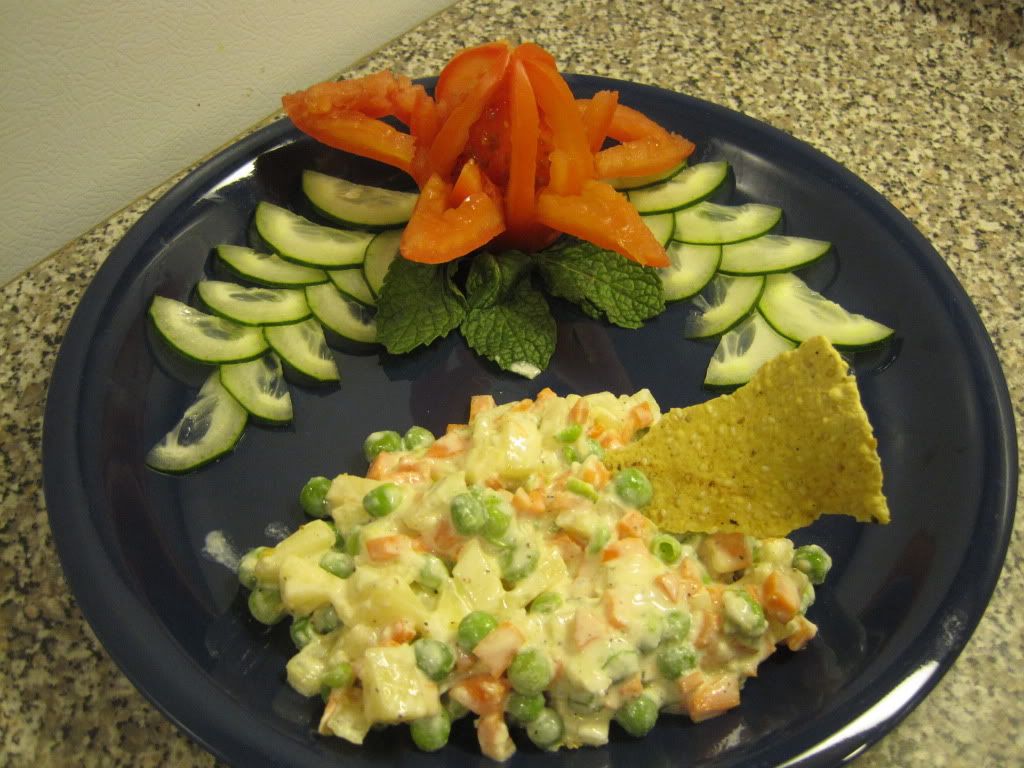 Ingredients:-
Chick peas- 1/2 cup (boiled)
Carrot- 1/2 cup (peeled and chopped)
Cucumber - 1/2 cup (peeled and chopped)
Curd- 1/4 cup
Coconut grated - 1 tbsp
salt to Taste
Pepper - 1/2 tbsp
Am Chor - 1/4 tbsp
Black salt - A pinch
Procedure:-
1-First Boil the chick peas in water by adding little salt. After boiling remove the excess water.
2-Now take a bowl and add all the ingredients and mix well now its ready to serve.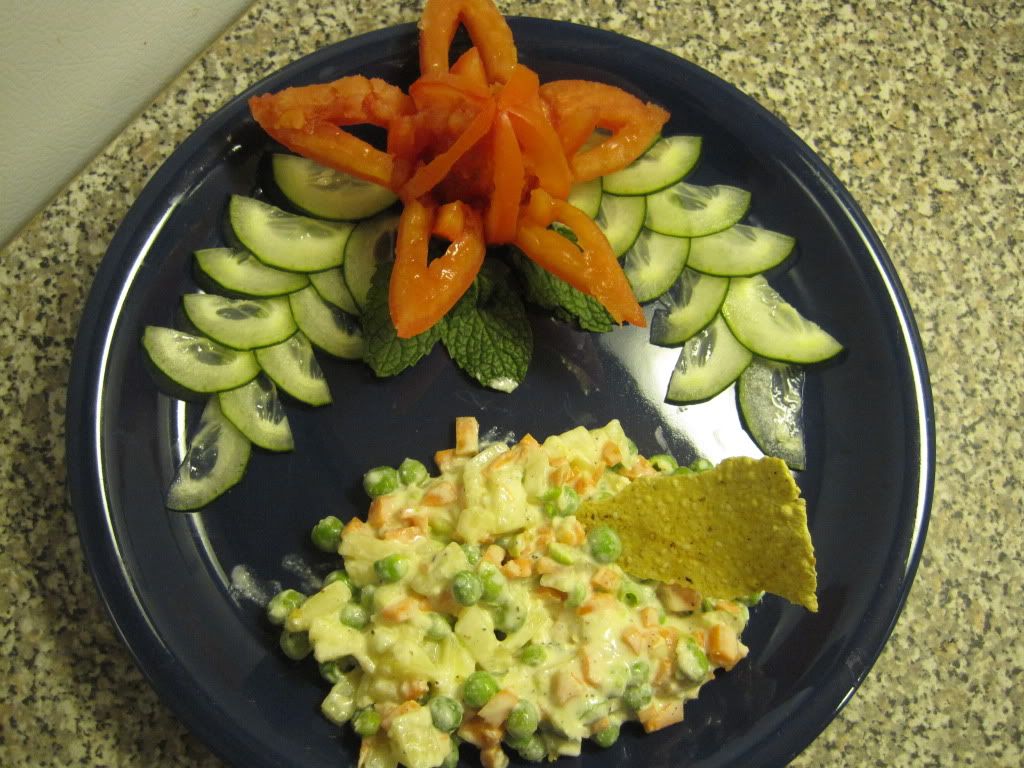 I am posting this salad in 'only salads' hosted by
http://thechefandherkitchen.blogspot.com/
started by Pari of Foodelicious.