Beet root rice can also be made with leftover rice and also tastes good. This is very easy and takes less time to prepare and also good for health. Beetroot increases blood in our body and gives a glow on your face.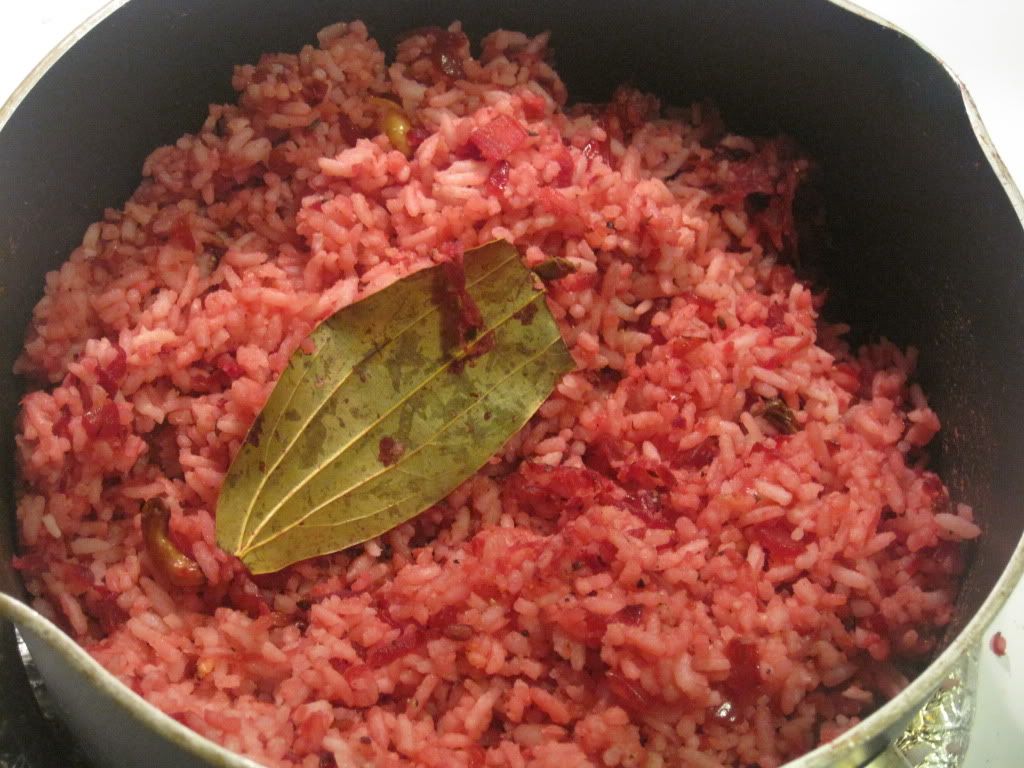 Ingredients:-
Rice - 2 cups (cooked)
Beetroot - 1 small grated finely
Chana dasp
l- 2 tbsp
urad dal- 2 tsps
Ginger garlic paste- 1 tbsp
Onion- 1/2 finely minced
Green chili- 3 chopped
Curry leaves- 5 count
Cloves- 3 count
Cardamoms- 3 count
Dalchin- 1 inch
Biryani leaf- 1
Oil - 2 tbsp
Cashew- 4 tbsp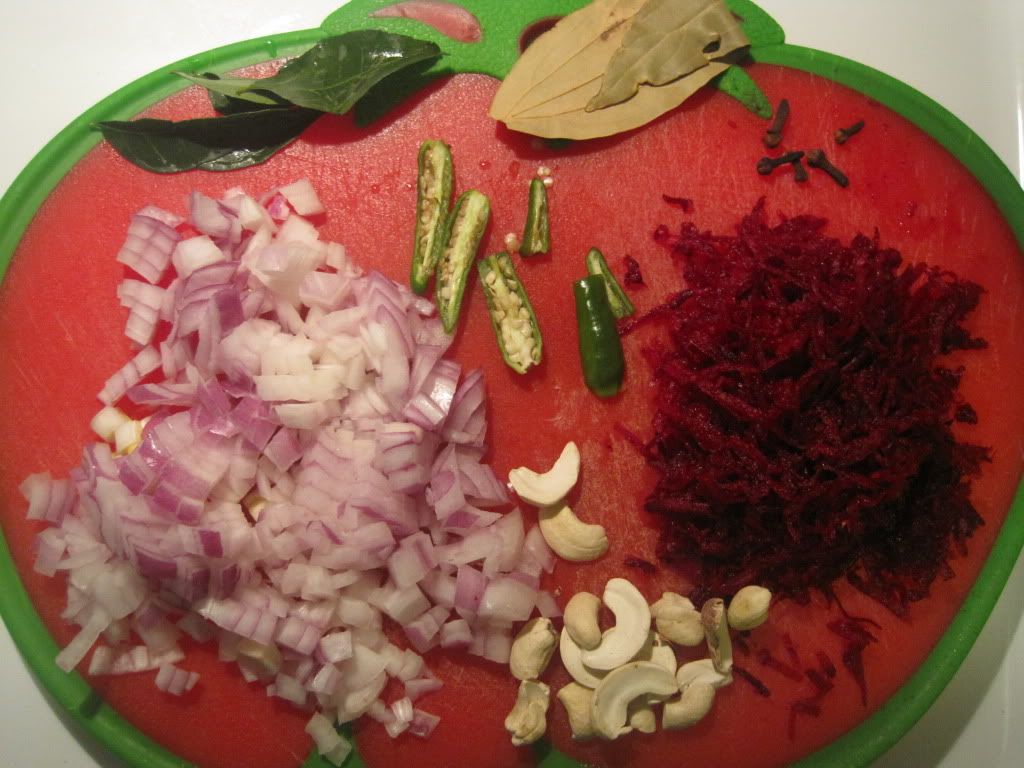 Procedure:-
1-First take a pan add oil heat it then add the cloves, cardamom, biryani leaf, dalchin, cashew, Green chillis, curry leaves and fry well.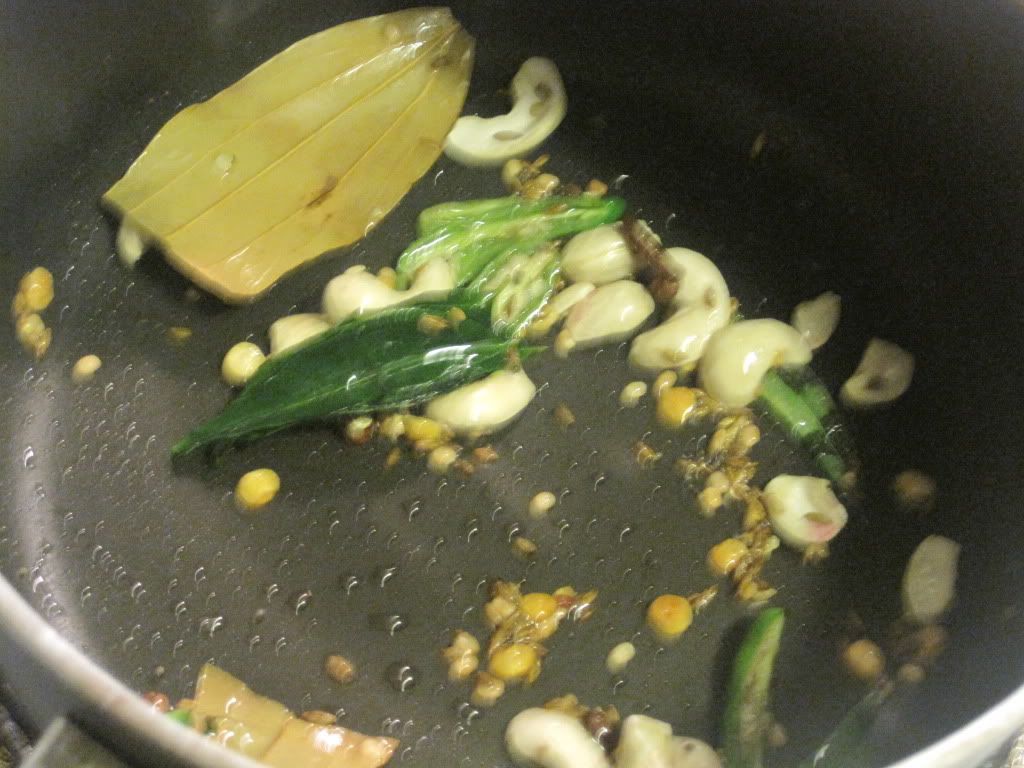 2-Add onions and saute them then add ginger garlic paste and saute until it turns into golden colour.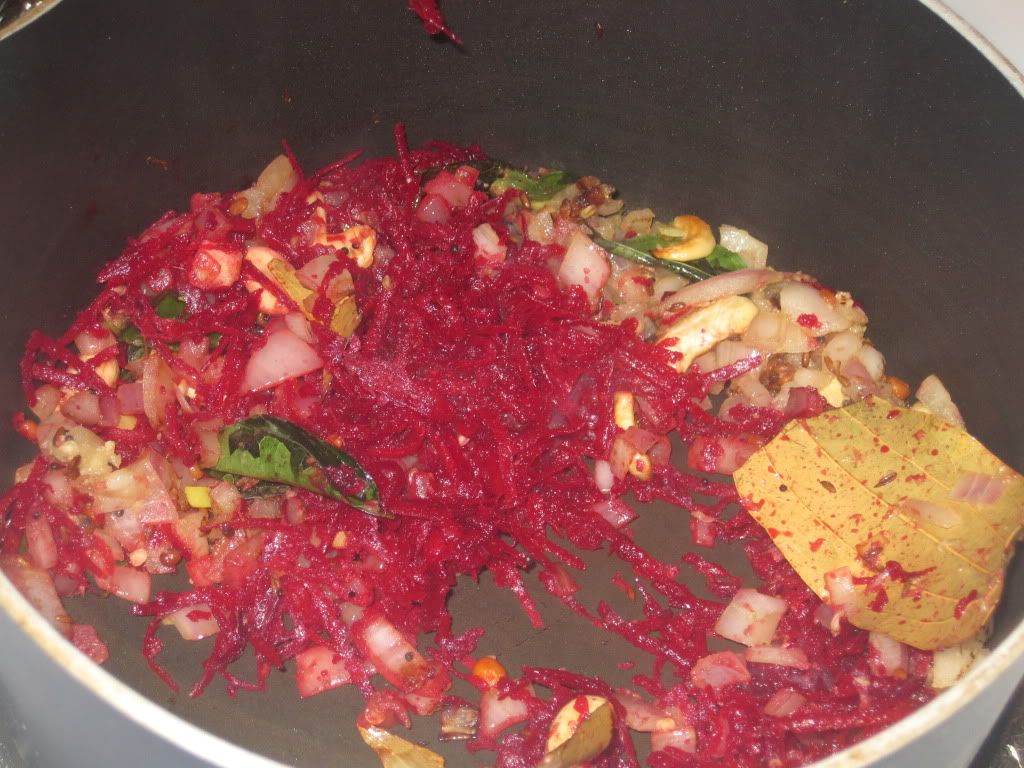 3-Now add the beet root and fry for a 2 min then add the cooked rice , salt and mix well. If desired add tbsp of pepper and serve it.