This potato fry is easy and fast. I love this curry because it tastes good and also a good combo with rice. When i feel lazy to cook or guests arrives suddenly then i remember this curry. When guests come to us for lunch we generally serve 4-5 varieties at that this can be one of that. So friends enjoy this curry.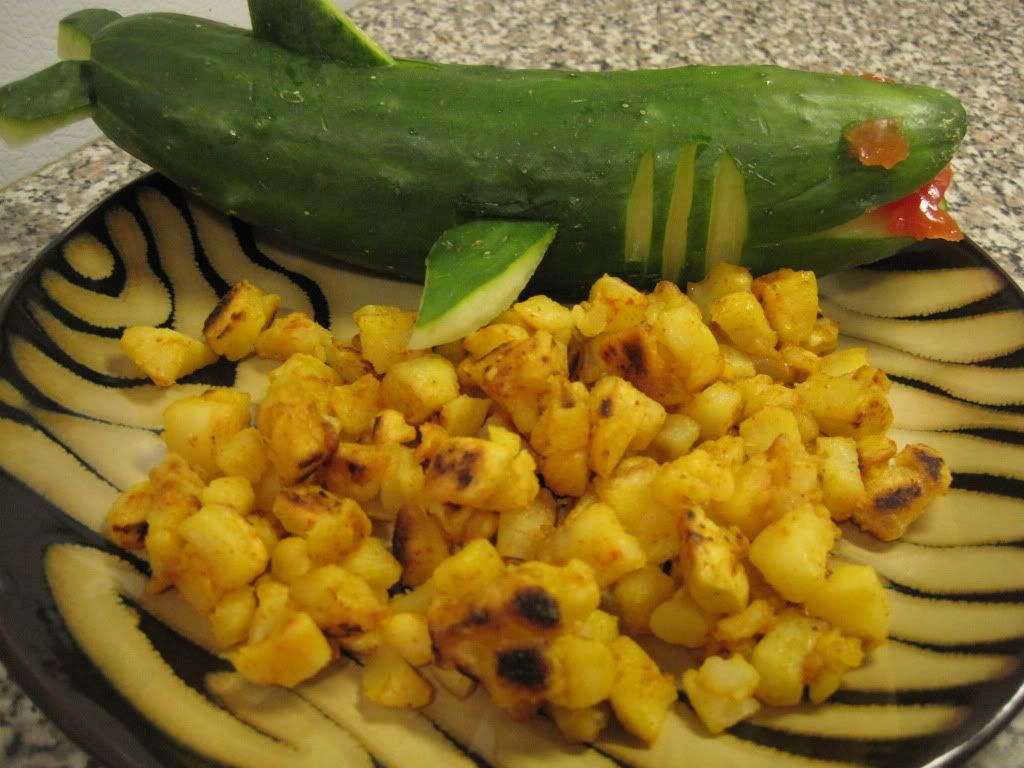 Ingredients
:-
Potatoes- 3 (peeled and chopped)
Salt to Taste
Turmeric Powder - 1/4 tbsp
Chilli powder - 1/2 tbsp
Procedure:-
1-First chop the potatoes and wash them in cold water.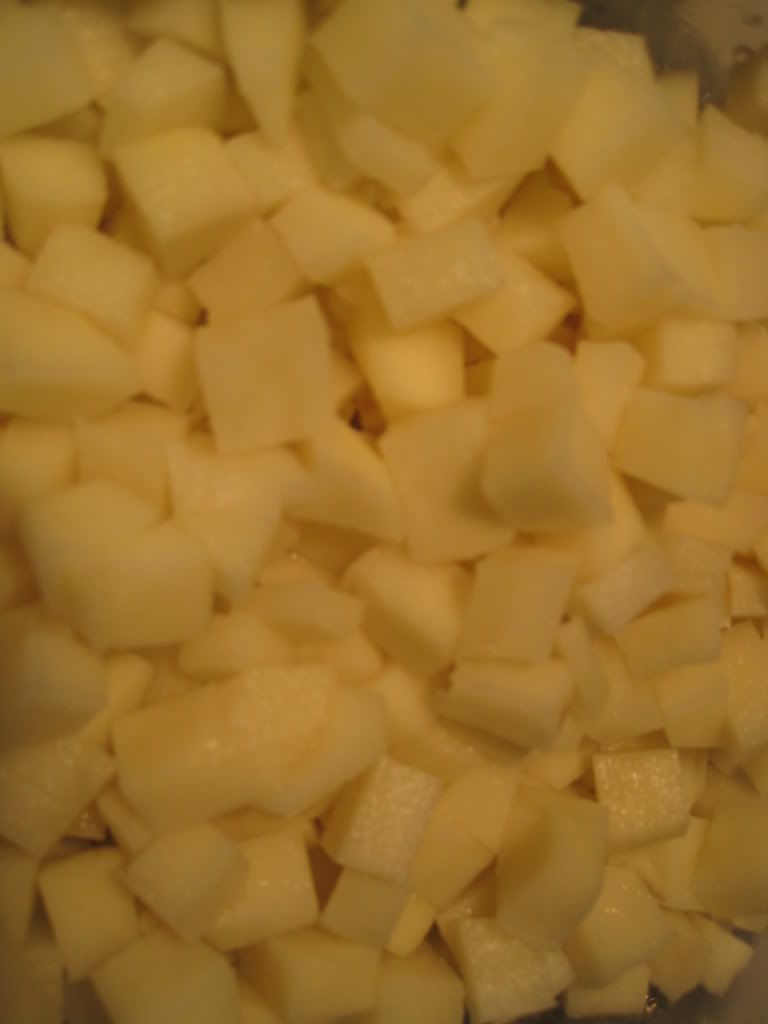 2-Then take a pan add oil heat it then add the potatoes add salt saute them for a min and close the lid and cook in simmer.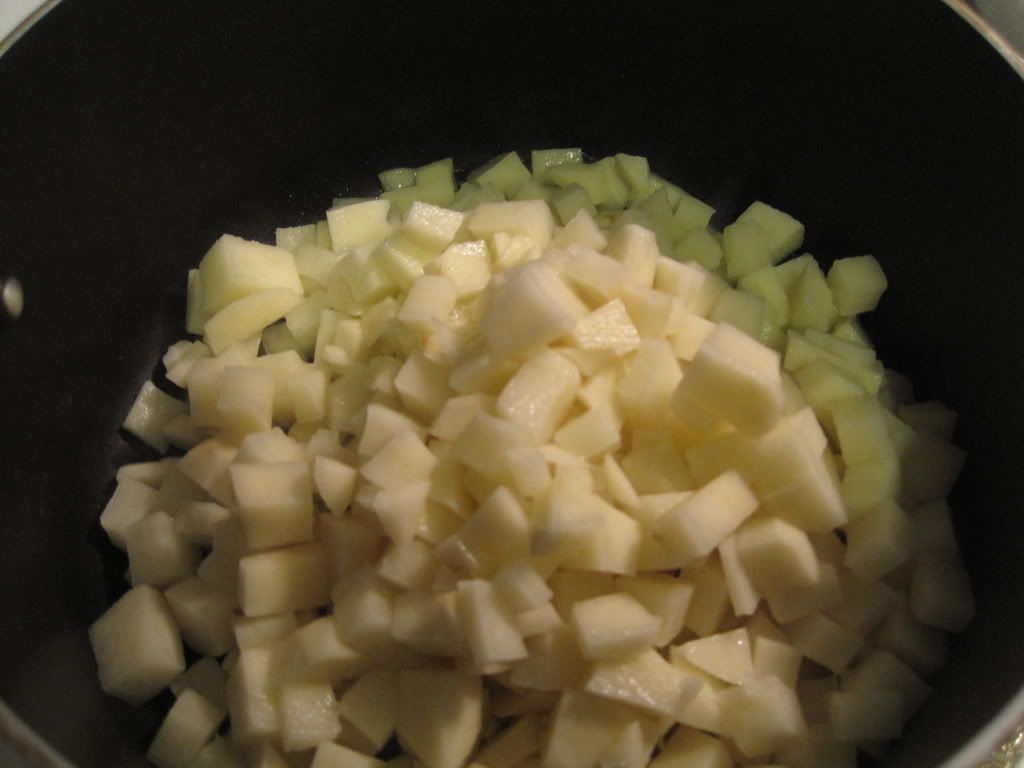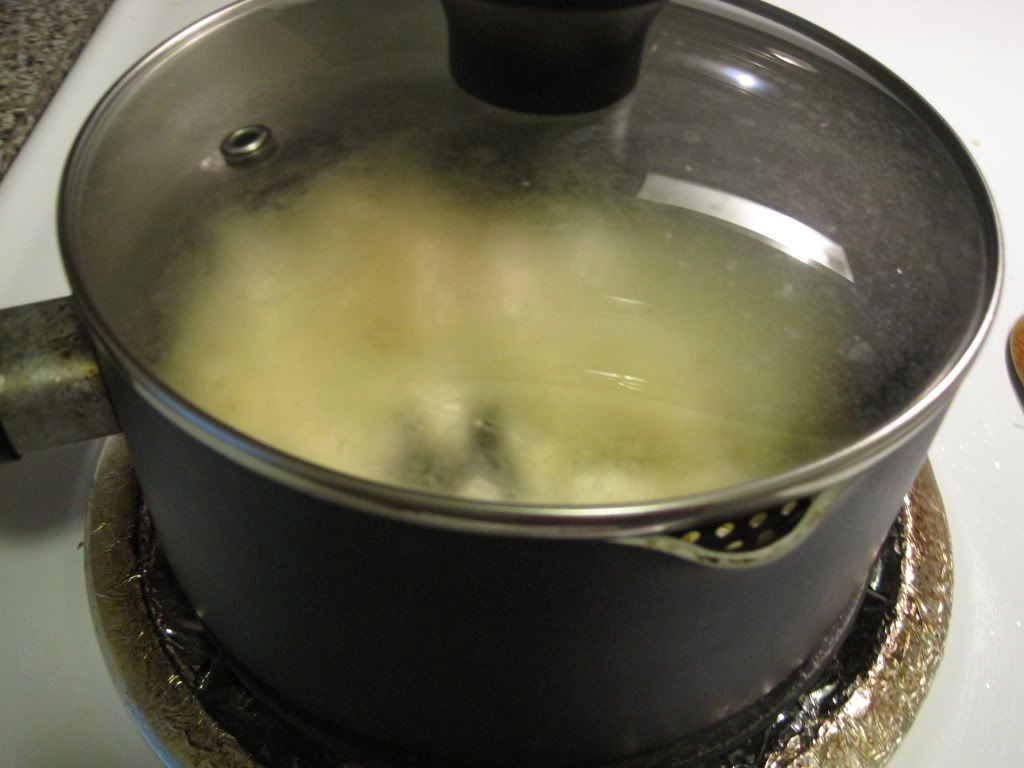 3-When the potatoes are boiled add turmeric and chilli powder mix well.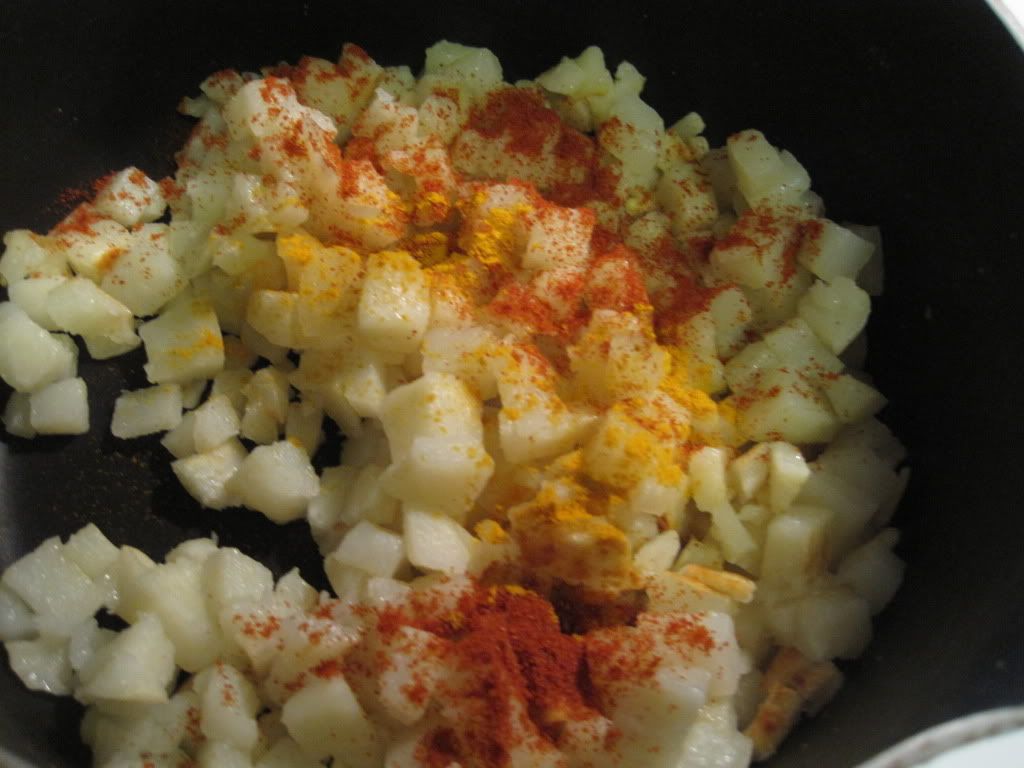 4-Now fry the potatoes in simmer without closing the lid so they turn into crispy and tastes good.